La Veta
This small, laid-back town at the base of the majestic Spanish Peaks is located along the Scenic Highway of Legends. La Veta, the vein, served as a vital lifeline a century ago; the town was originally a busy trading center, supplying the nearby area with goods. It is now home to a diverse population of artists and ranchers.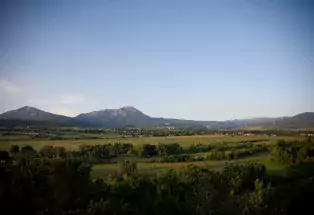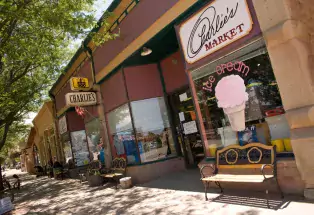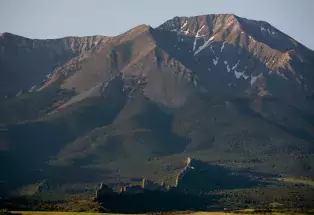 Nine buildings remain on the all-original adobe fort built in 1862 that is the Fort Francisco Museum. In addition to a schoolhouse and re-created general store, the fort contains collections of furniture, clothing, tools and more. While in town, visit the Spanish Peaks Arts Council and other local galleries for exhibits of local artists' works.
For lodging, the historic La Veta Inn in the heart of town is a wonderful place to stay or enjoy dinner. Have supper at Alys' Restaurant on South Oak Street, a hidden gem where chef Alys Romer dishes up a different gourmet menu nightly — for an affordable price. Complete your relaxing getaway with a visit to the numerous antique and gift shops and galleries in downtown La Veta.
Visit in July for the Spanish Peaks Music Festival or during first weekend in October to experience La Veta Oktoberfest, a decades-long tradition in the town featuring a German biergarten and dancing in the streets.
And check out the blast from the past at Uptop ghost town on Old La Veta Pass, once a popular stop for those traveling over the pass between Walsenberg and the San Luis Valley. Nine historic buildings remain in the former thriving timbering community, including the 1877 train depot (now a museum), dance hall, tavern and chapel.
Check out our Colo-Road Trips itinerary: 3 Days in Spanish Peaks Country.
Other Cities in the Region