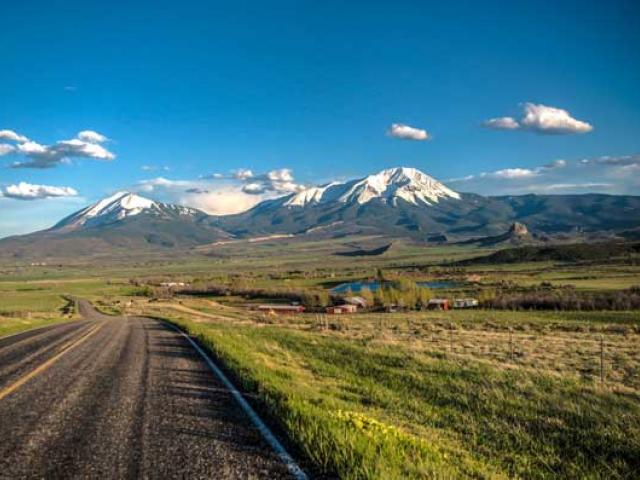 Where Legends Roam: Southern Colorado's Spanish Peaks Country
Visiting the towns of Walsenburg, La Veta, Cuchara, Trinidad and Aguilar is the best way to see Colorado's famed Spanish Peaks from all angles.
Insider's Tip
Winter Escape
Spanish Peaks Country tends to be drier in the winter than other parts of the state. If you want to get out of the snow, head to southern Colorado, where trails and streets are waiting for you to explore.
Sustainability Activity
How to Give Back to These Special Places
Support The Spanish Peaks Arts Council (SPACe) by purchasing their fundraising posters, which help with operating expenses and give you a cool souvenir of the area.
Breakfast
Serendipity Coffee House
"A taste of today in yesterday's store" reflects what to expect on a visit to Serendipity. Owner Gaye Davis has chosen to create a coffee shop…
Activity
Start the Highway of Legends Scenic Byway
Download the Travel Storys App for a fully immersive experience. For the first leg, drive from Walsenburg to Trinidad. Take some time to stop at the Ludlow Historic Site, the town of Aguliar, and historic Trinidad.
Lunch
Wonderful House Chinese Restaurant
We are a locally owned and operated restaurant in Trinidad, Colorado that serves Mandarin, Hunan, Szechuan and Cantonese cuisine.
Activity
Back on the Highway of Legends
Driving from Trinidad to La Veta, you'll pass Trinidad Lake State Park, the Cokedale Historic District, Bosque del Oso State Wildlife Area and Stonewall. Take your time to explore the area, stop in at the Stonewall Shopping Bag before taking in the views from Monument and North Lakes.
Dinner
Alys' Restaurant
Each evening, we offer a delicious selection from our menu choices of lamb, steak, chicken, seafood or vegetarian complemented with fresh vegetables…
Lodging
The Warehouse Suite
The Warehouse Suite might very well be one of the best kept secrets in Huerfano County. Located on the top floor of the historic Kincade Building…