Hot Springs
Colorado's hot springs give you a chance to experience one of the state's most surreal phenomena: sitting outside in your bathing suit even though it's snowing. In Colorado, you can submerge yourself in naturally heated hot springs while the flakes fall all around you. Get inspiration from our video of Strawberry Park Hot Springs in Steamboat Springs and learn about all 29 of Colorado's beautiful hot springs.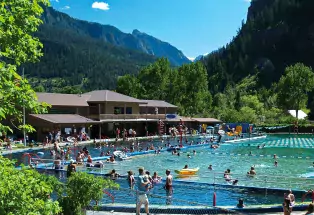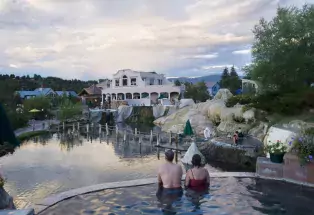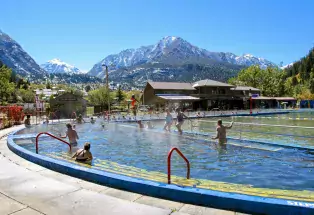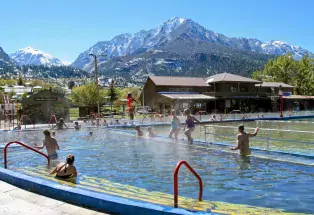 Colorado's variety of year-round hot springs all offer relaxation, soothe muscles and will have you marveling at how an unglamorous occurrence like geothermal activity can result in such a luxurious experience.
For luxe-level resorts and fully pampered escapes, take refuge at Dunton Hot Springs, where elegant cabins sit just steps from the natural mineral waters and a holistically focused spa, or the Pagosa Springs Resort & Spa, with luxury hotel suites, pampering spa treatments and champagne-and-chocolate packages beckon.
Family-focused Colorado hot-springs fun leads straight to the slides and diving boards at Ouray Hot Springs Pool, which launch big kids into more than a million gallons of crystal-clear waters while mom and dad swim laps. Families can practice their best form in Glenwood Hot Springs' diving pool, take a break in the mini-golf course and frolic in the kiddie pool (while mom gets a facial in the attached Spa of the Rockies).
Adventurous types can challenge themselves by pairing a hike and a hot-springs soak — in fact, Conundrum Hot Springs near Aspen can only be reached via a rigorous 8.5-mile trail.
And though all of Colorado's hot springs come with amazing views, a few are especially notable for a rustic mountain feeling: experience Strawberry Park Hot Springs' forest-surrounded pools, mountainside whirlpool tubs at Indian Hot Springs, box-canyon vistas at Orvis Hot Springs, 30 Chalk Creek pools at Mt. Princeton Hot Springs Resort and 16 Rocky Mountain National Park-adjacent pools at Hot Sulphur Springs Resort & Spa.
Nearly every hot springs facility in Colorado features lodging, spa facilities and family attractions — you just have to find the one that suits your ideal of a Colorado hot-springs vacation.