17 Best Things to Do in Colorado
Colorado is a four-season destination that's packed with things to see and do from corner to corner. Not sure where to start? The list below will get your motor running on planning a great time in Colorado.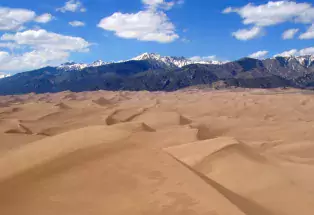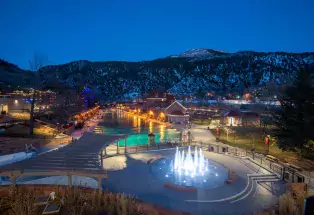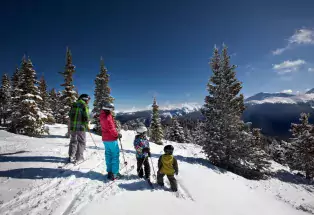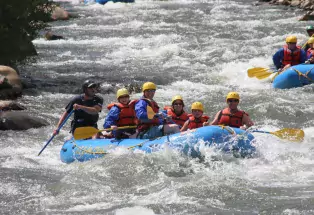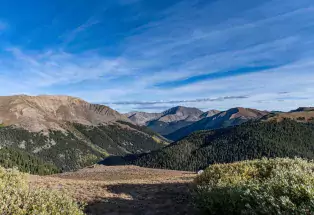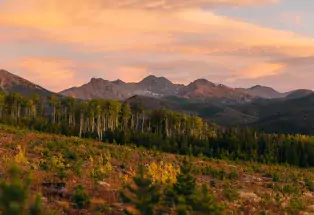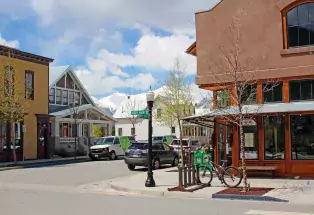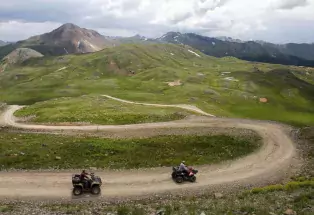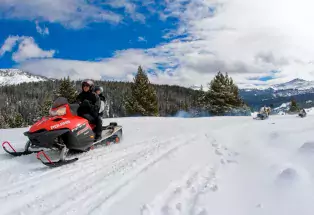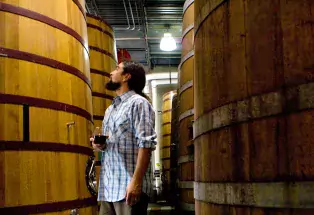 1. See Colorado's National Parks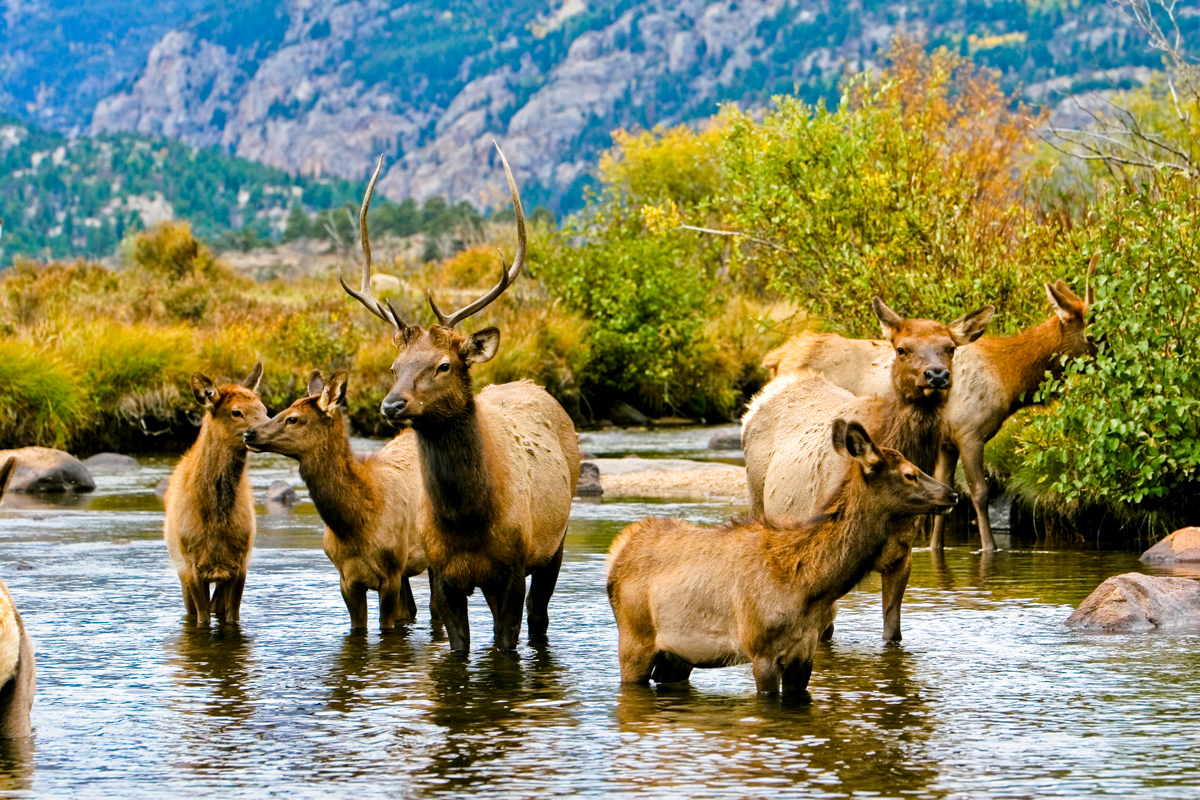 National Park Service locations in the Centennial State are sure to impress. Colorado's national parks are Rocky Mountain, Mesa Verde, Great Sand Dunes and Black Canyon of the Gunnison. They all offer opportunities for both adventure and peaceful relaxation. Take an alpine hike in Rocky Mountain National Park, see Ancestral Puebloan cliff dwellings in Mesa Verde National Park, scale America's tallest sand dunes at Great Sand Dunes National Park and Preserve, and take a boat ride through the impossibly steep Black Canyon of the Gunnison National Park.
Learn more about Colorado's national parks.
2. Take a Dip in the Hot Springs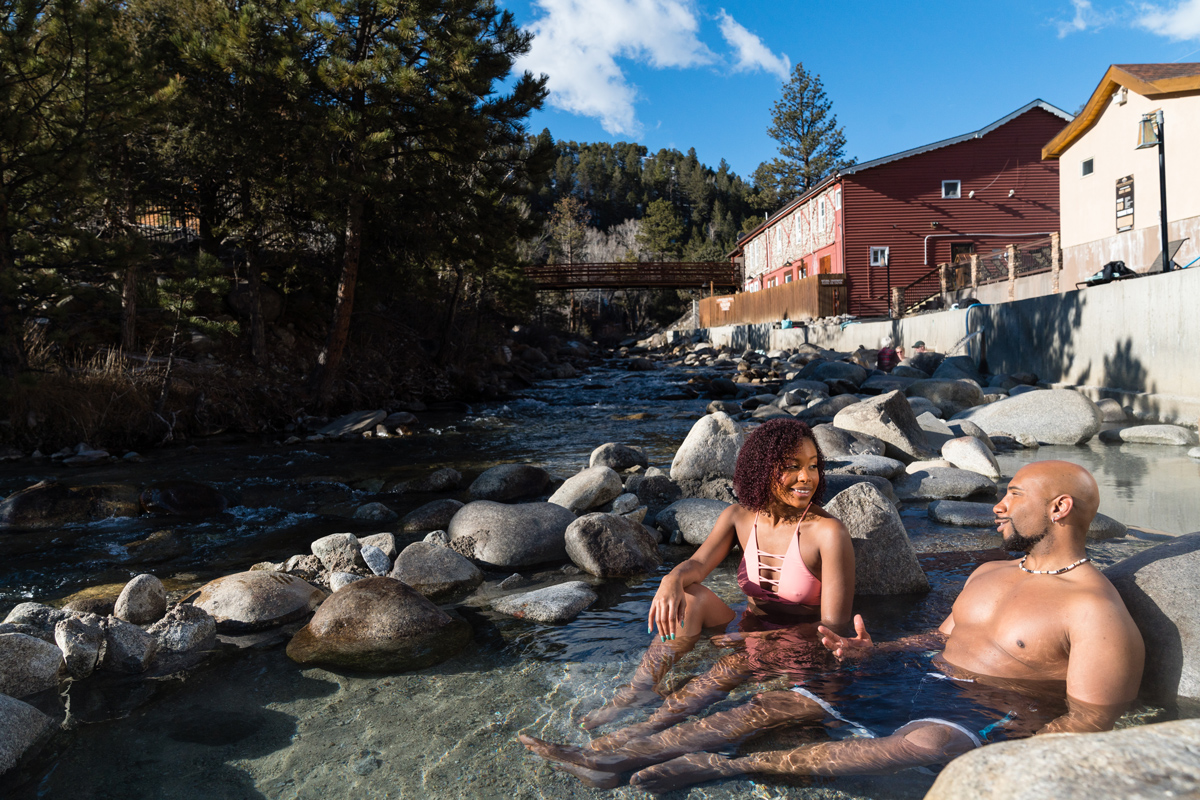 One of visitors' favorite things to do in Colorado is to soak in a steamy hot-springs pool — year-round! Twenty-nine hot springs range from luxurious and family-friendly resorts to a slice of hike-in paradise you have to work for. No matter how you get there, mineral-rich waters will soothe your body and mind. Zoom down the water slides at Glenwood Hot Springs Resort, Ouray Hot Springs and Mount Princeton Hot Springs Resort. Get a spa treatment at Durango Hot Springs, The Springs Resort in Pagosa Springs or Strawberry Park in Steamboat Springs. Book your own private cabin at Dunton Hot Springs, a former mining town turned luxury soaking destination near Dolores. Take in the wondrous views from Orvis Hot Springs in Ridgway, Joyful Journey in Moffat or Iron Mountain Hot Springs in Glenwood Springs.
Learn more about Colorado's dozens of hot springs.
3. Hit the Slopes at Colorado Ski Resorts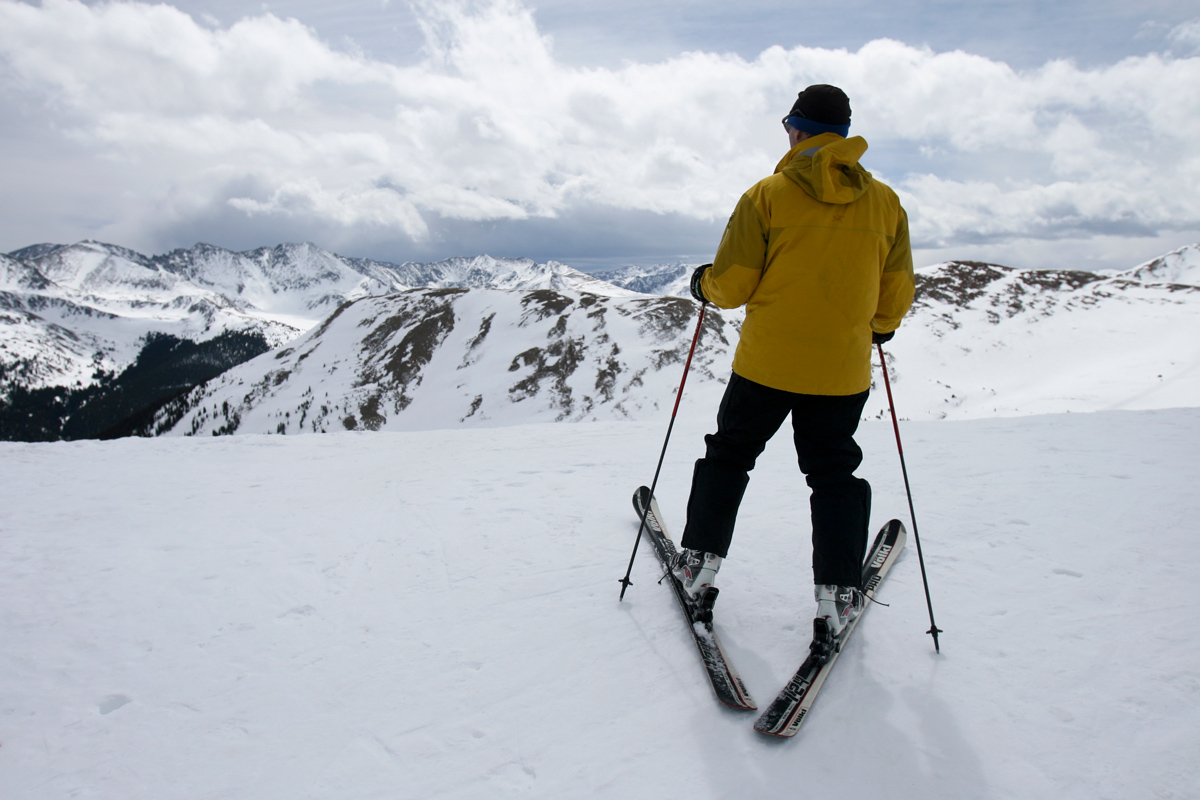 Home to 28 ski areas and resorts, Colorado has options for every skier and snowboarder. From October well into the spring — sometimes as late as May or June! — our ski slopes welcome first-time skiers with lessons and take-it-easy terrain, experts looking for fresh tracks and legendary steeps, free riders seeking exciting features in terrain parks and everything in between. Hit up big names like Vail, Breckenridge, Aspen, Steamboat Springs, Winter Park and Telluride, and also make time for lesser-known spots like Purgatory, Eldora, Monarch, Powderhorn and Sunlight.
Learn more about all our 28 ski areas and resorts.
4. Go Whitewater Rafting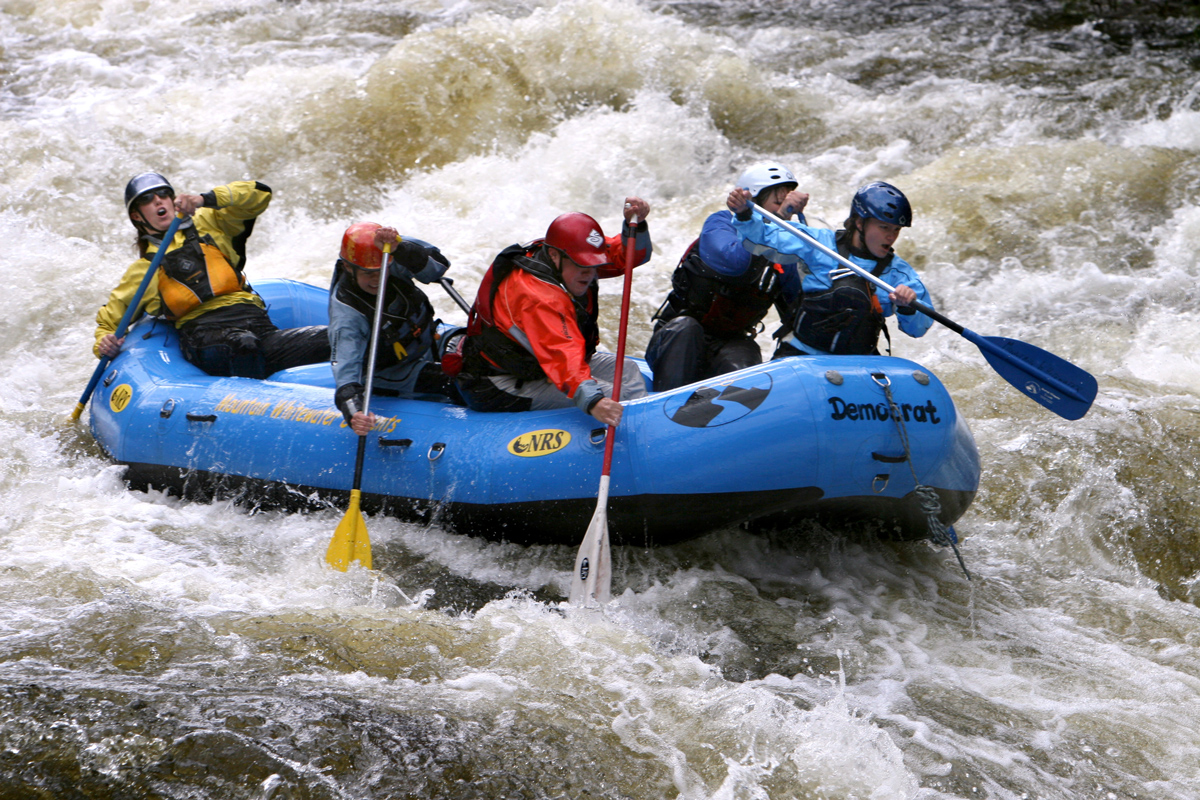 Some of the country's best whitewater rafting is found in Colorado. The famous Arkansas River, the mighty Colorado River, the Wild & Scenic Cache la Poudre and historic Clear Creek are just a few options when you're looking for a scenic or thrilling ride through our stunning canyons from late May through August and into September. Find the stretch of water that fits your comfort level, connect with an outfitter that'll set you up with everything you need for the perfect rafting adventure and customize your trip for one of the state's purest summertime joys.
Learn more about whitewater rafting trips.
5. Explore National Monuments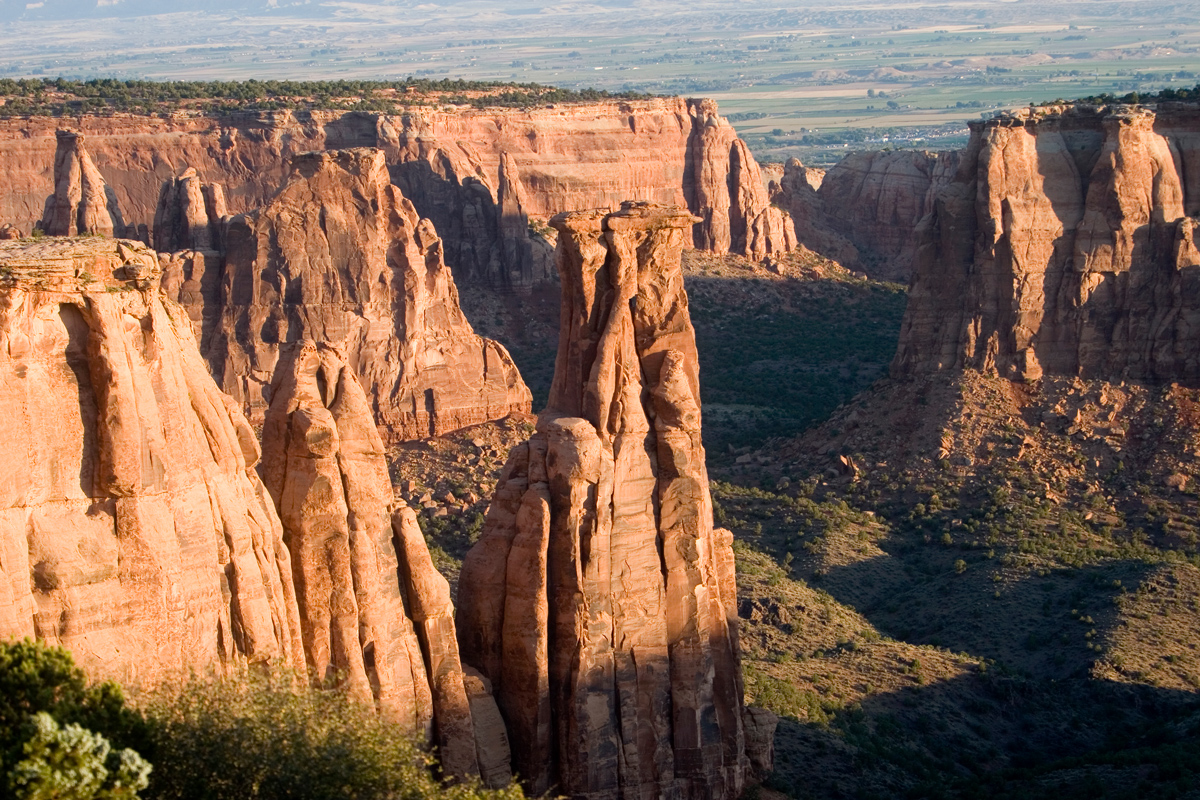 While our national parks get the lion's share of the attention, nine national monuments are ideal places to commune with nature in Colorado, including the soaring red-rock spires of Colorado National Monument, the river-carved wonders of Dinosaur National Monument, the ancient treasures of Canyons of the Ancients and more. In October 2022, Colorado's newest monument — Camp Hale-Continental Divide National Monument — was designated high in the Rocky Mountains. (We'll have more visitor info coming soon as the plan for the monument site is developed.) In the meantime, you have eight others to choose from, so find the monument that suits your travel crew's interests — whether you're looking for archeology or hiking trails — and get rolling.
Learn more about our nine national monuments.
6. TAKE a train ride on a scenic railroad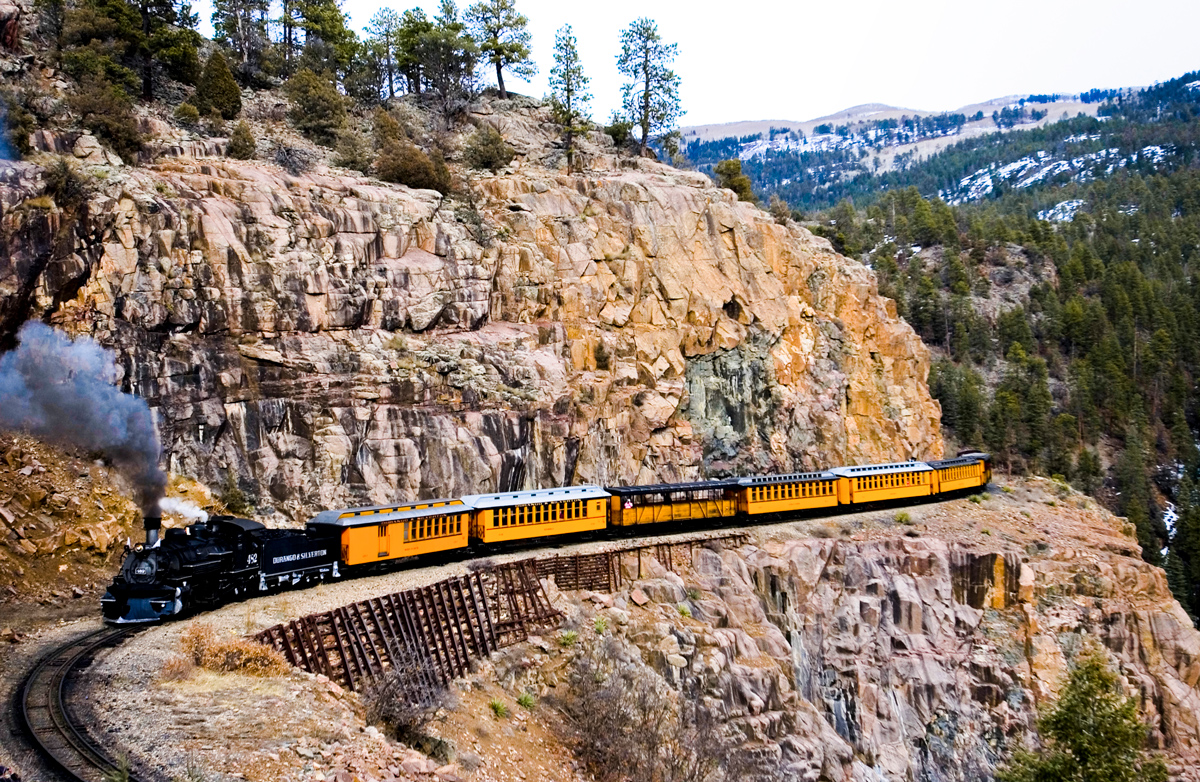 Colorado's Gold Rush past resulted in some of the country's most scenic and historic railways, and visitors today can travel routes and see scenery glimpsed by Coloradans since the 1800s. The Durango & Silverton Narrow Gauge Railroad skirts the Animas River as it heads into alpine wilderness. The Georgetown Loop Railroad connects two historic mining towns via high-elevation bridges. The Cumbres & Toltec Scenic Railroad crosses the impossibly scenic Cumbres Pass with stunning views in all directions. And the Royal Gorge Route Railroad travels alongside the Arkansas River below one of the world's highest suspension bridges. Check calendars for these and more, with special excursions for fall colors, mystery dinners and holiday celebrations.
Learn more about all of Colorado's scenic train routes.
7. Travel Colorado's Scenic Byways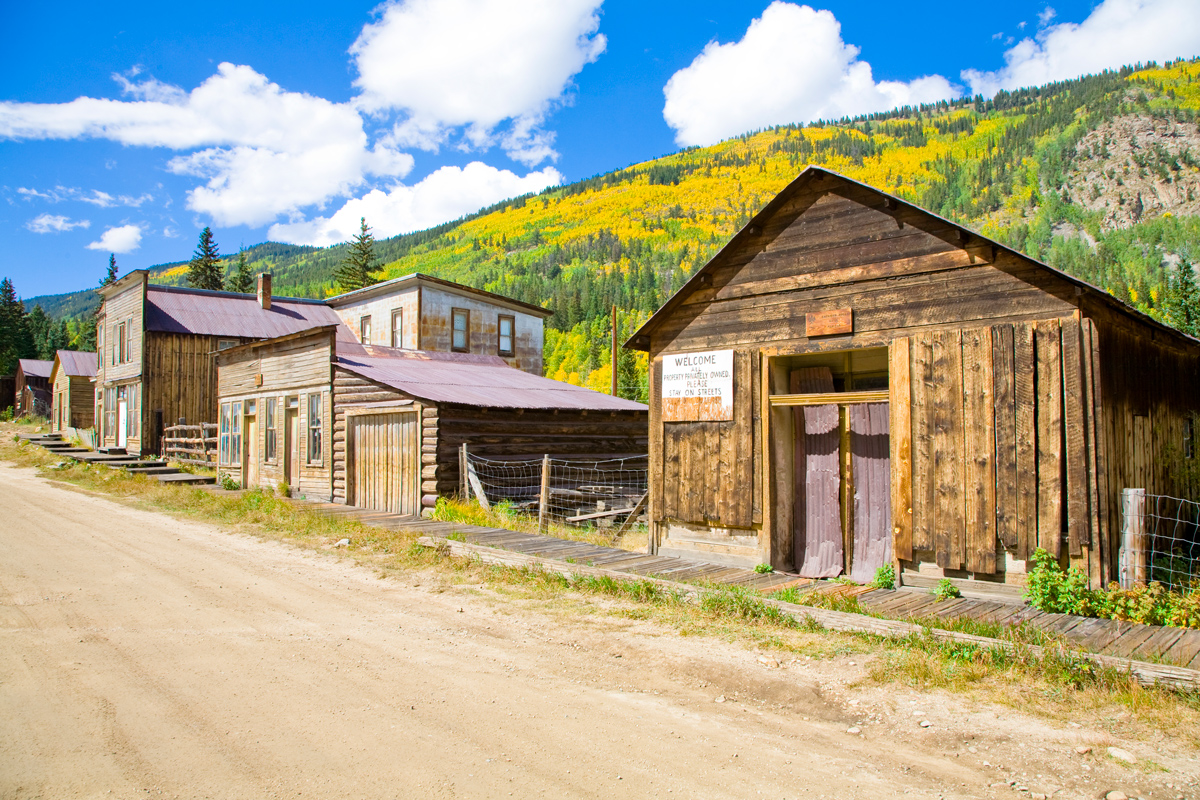 Twenty scenic byways crisscross the state, connecting heritage sites and miles of wondrous scenery that includes canyon country, the Rocky Mountains and expanses of sun-kissed prairieland. Ride sky high on Trail Ridge Road, the San Juan Skyway and the Collegiate Peaks byway. Glimpse history on Trail of the Ancients, Highway of Legends and the Santa Fe Trail. Dip into wilderness on Grand Mesa byway, Cache la Poudre – North Park and the Silver Thread byway.
Learn about all 26 scenic and historic byways.
8. Seek Out Fall Color
Colorado's aspens, cottonwoods, oaks and other trees transform into a parade of shimmering yellows, oranges and reds each September and October. The timing depends on the elevation (earlier at higher elevation, later in the season at lower ones). The best thing to do is show up and then follow the color wherever it's popping up.
Learn more about what to do in fall in Colorado.
9. Visit Colorado's Top Cities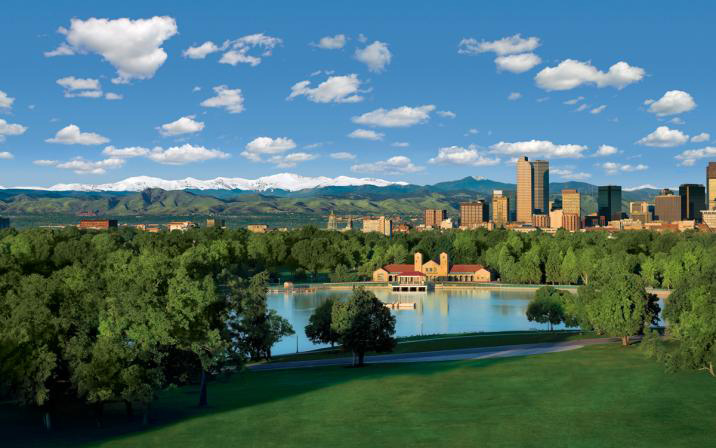 Colorado's largest cities are packed to the gills with world-class museums, arts offerings, award-winning restaurants and other urban amenities — all surrounded by and with easy access to the nation's top outdoor recreation spots. Head to Denver, Colorado Springs, Boulder, Fort Collins, Grand Junction and many others for the best of metropolitan life cradled by the beautiful scenery the state is famous for.
Learn more about things to do in Colorado's big cities.
10. Settle Into Our Small Towns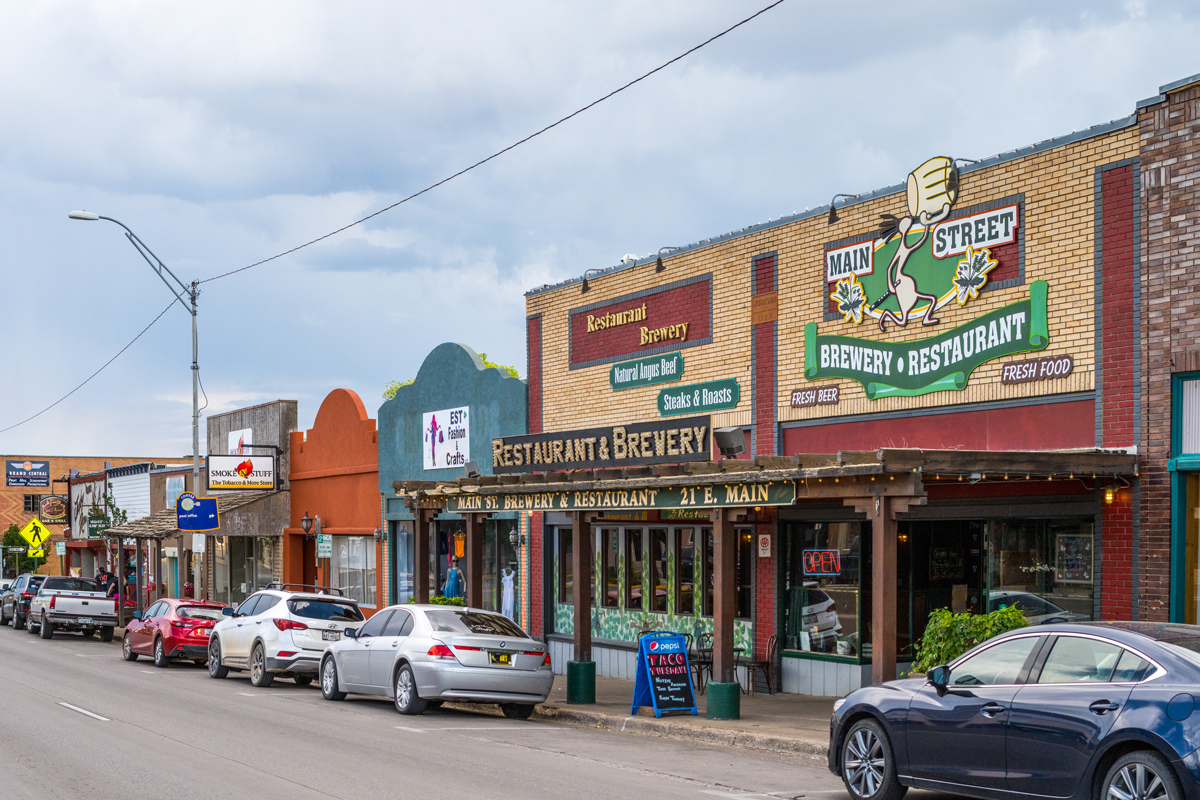 Small-town life has its own charms, and the state is peppered with unique places to spend a Colorado vacation. Famed mountain towns like Lake City, Carbondale, Granby, Leadville, La Veta, Durango and Buena Vista offer a quiet respite for those seeking fresh air.
Learn more about Colorado's towns and regions.
11. See the Stars
As the eighth-largest state in the nation, we've got plenty of space to ponder dark skies far from the light pollution that can keep you from seeing stars. In fact, a new community or park is named every few months by the International Dark Sky Association, making it a cinch to find a spot, book a room and head into the night to see the Milky Way, including Jackson Lake State Park in Fort Morgan, the towns of Westcliffe and Sliver Cliff, Chimney Rock National Monument and many others.
Learn more about where to stargaze in Colorado.
12. Discover hiking Trails & other routes to fun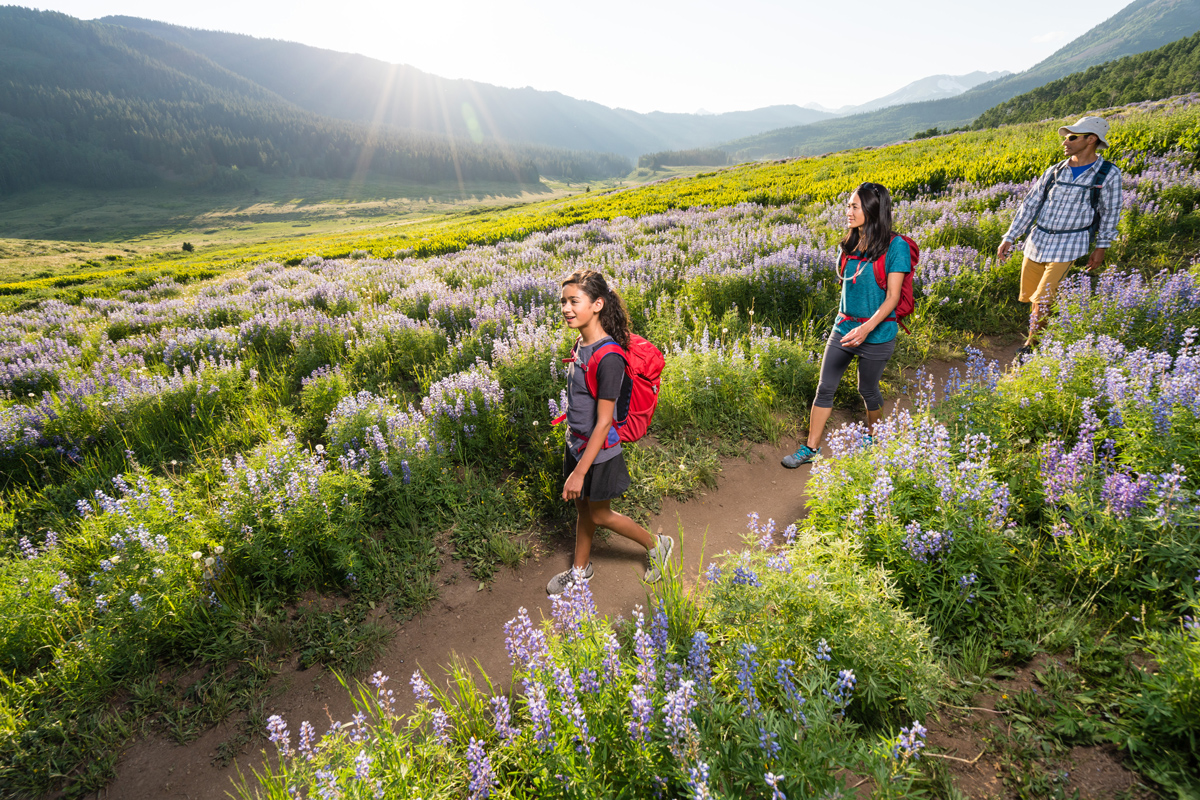 Mild, sunny days and cool nights make summers one of the best times to visit Colorado and hit the trails for hiking, horseback riding, ATVing/off-roading, camping, mountain biking and every other outdoor activity you can think of.
Learn more about the different ways to soak up the glories of the summer season in Colorado.
13. Soak Up Winter Thrills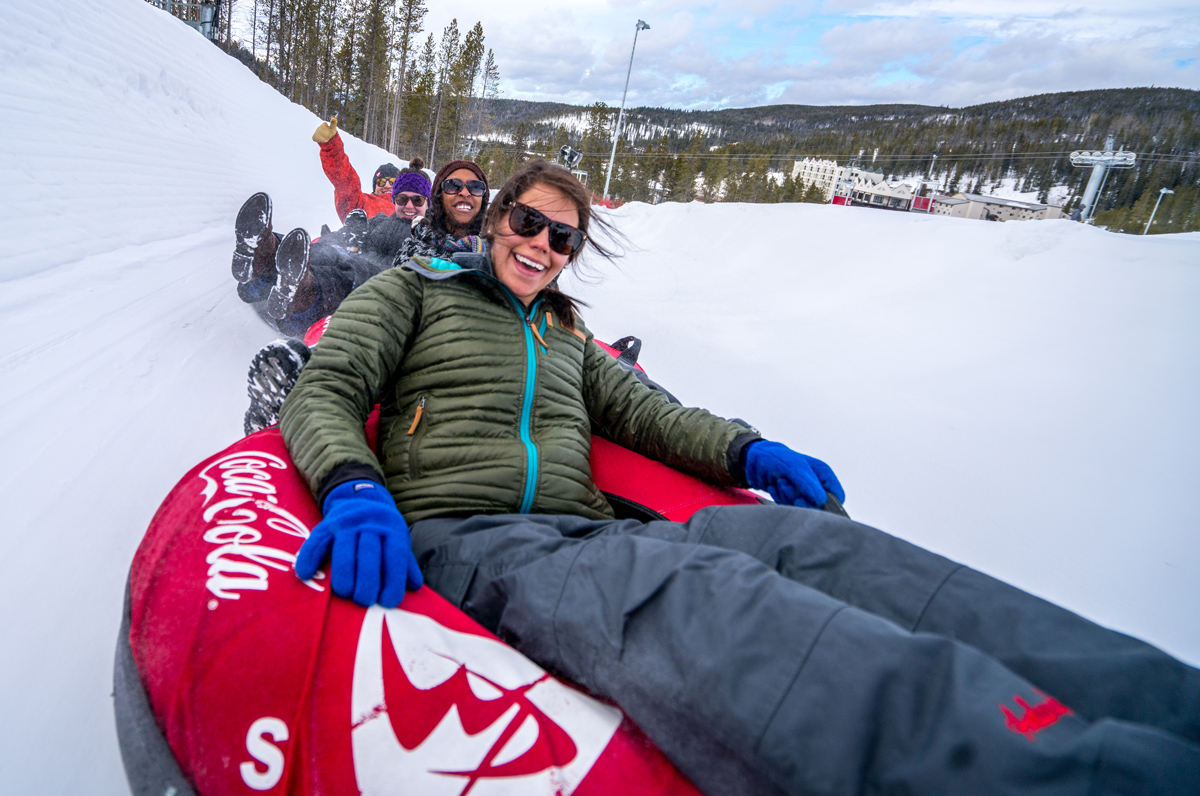 And while we love to brag about summer, we can't be stopped from doing the same thing in winter. Our sunny winter days, and light, dry snow make getting outside — on and off the slopes — a delight. From snowshoeing and cross-country skiing to fat-tire biking, ice-skating, dog sledding, snow-tubing, alpine coasters and snowcat adventures, we've got your winter itinerary covered.
Learn more about things to do in the winter.
14. Take in Colorado's History & Heritage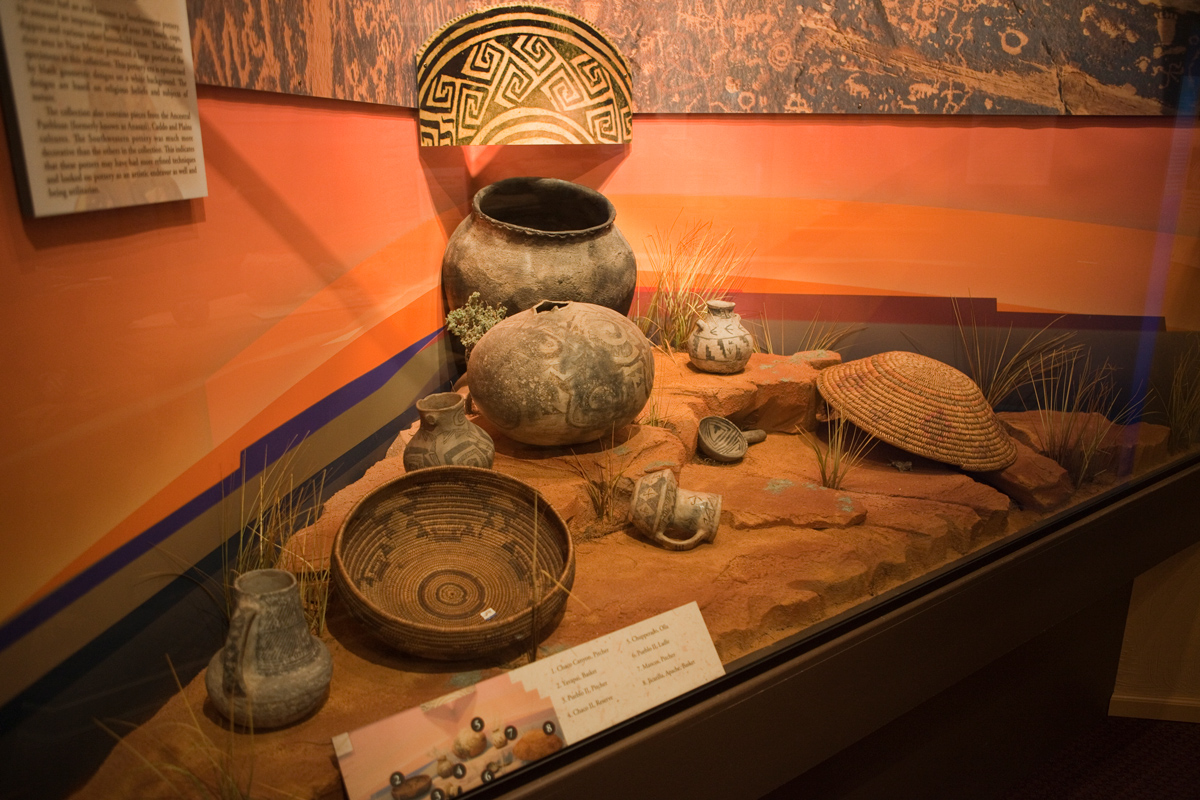 Some of the top things to do on a Colorado vacation revolve around our ancient and historic past. Once roamed by mighty dinosaurs, then formed by native people, westward exploration and expansion, historic sites and landmarks are found all across the state. Walk in the steps of dinosaurs in Dinosaur National Monument, learn how Ancestral Puebloans conducted ceremonies at Hovenweep National Monument, see what life was like for settlers and traders at Bent's Old Fort near La Junta or tour a real-life gold mine at Argo Mill and Tunnel in Idaho Springs. Museums big (like the Denver Museum of Nature & Science and the History Colorado Center) and small (like the Black American West Museum in Denver, the Museum of Northwest Colorado in Craig and the Fort Garland Museum & Cultural Center) bring the state's history to life for visitors and residents.
Learn where to find Colorado's history and heritage sites.
15. Taste Along Brewery, Distillery & Winery Tours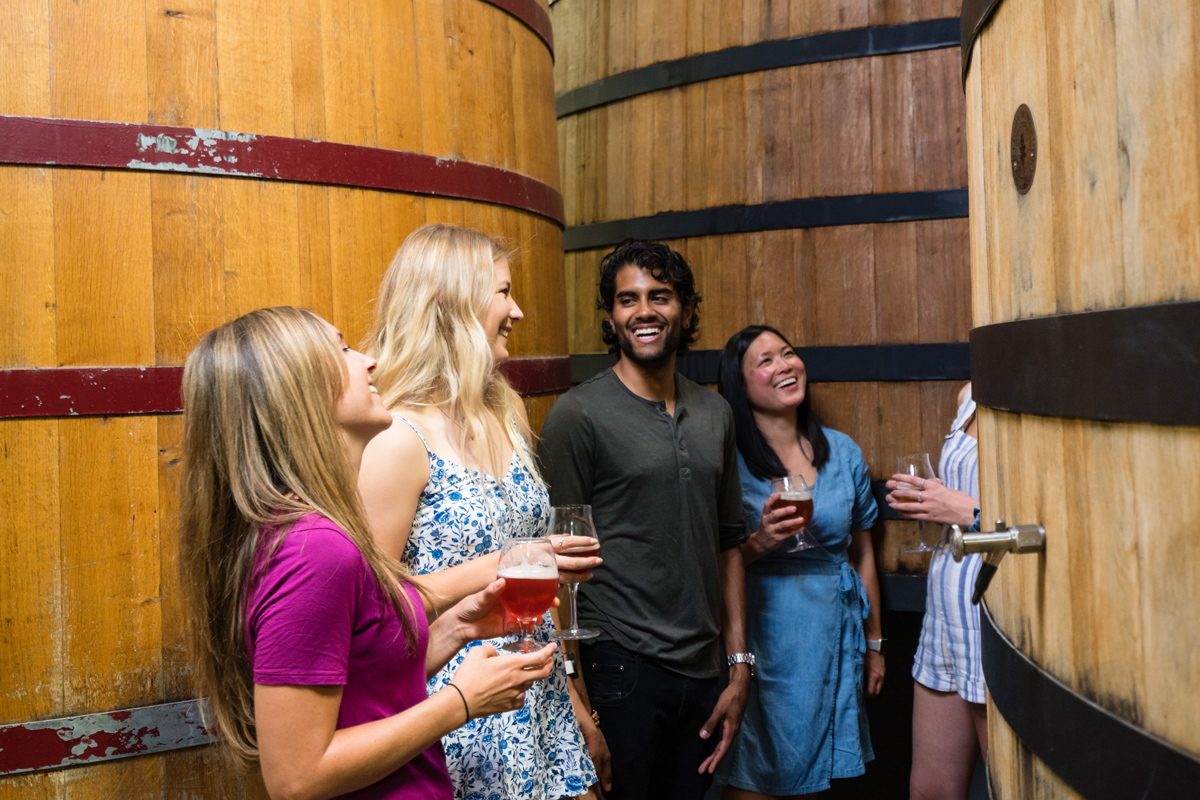 Colorado's Liquid ArtsTM are on full display with tastings and tours at more than 400 craft breweries, 140 wineries and nearly 100 distilleries, plus a growing number of cideries. There's bound to be at least a few in nearly any town you visit during your trip: From big-name breweries like Breckenridge Brewery, Odell Brewery in Fort Collins and Great Divide in Denver to crafty distilleries like Montanya in Crested Butte, Wood's High Mountain Distillery in Salida and Peach Street Distillers in Palisade to scenic little wineries like Black Bridge Winery in Paonia, BookCliff Vineyards in Palisade and Two Rivers Winery in Grand Junction.
Learn more about Colorado breweries, wineries and distilleries.
16. Stroll Creative Districts
Thirty Colorado communities have been officially designated Certified Colorado Creative Districts. They're towns or neighborhoods packed with galleries, artists in residence and special arts events. Visit to see the locals' work, which is often inspired by the beauty of the state they live in, soak up the creative atmosphere on a First Friday Art Walk, and see what makes each of these locations distinctly their own — from Denver's Art District on Santa Fe to the Manitou Springs Arts District, the Mancos Art District, the Pueblo Creative Corridor, the Corazón de Trinidad and many more.
Learn about all 30 Colorado creative districts.
17. Stay at a dude ranch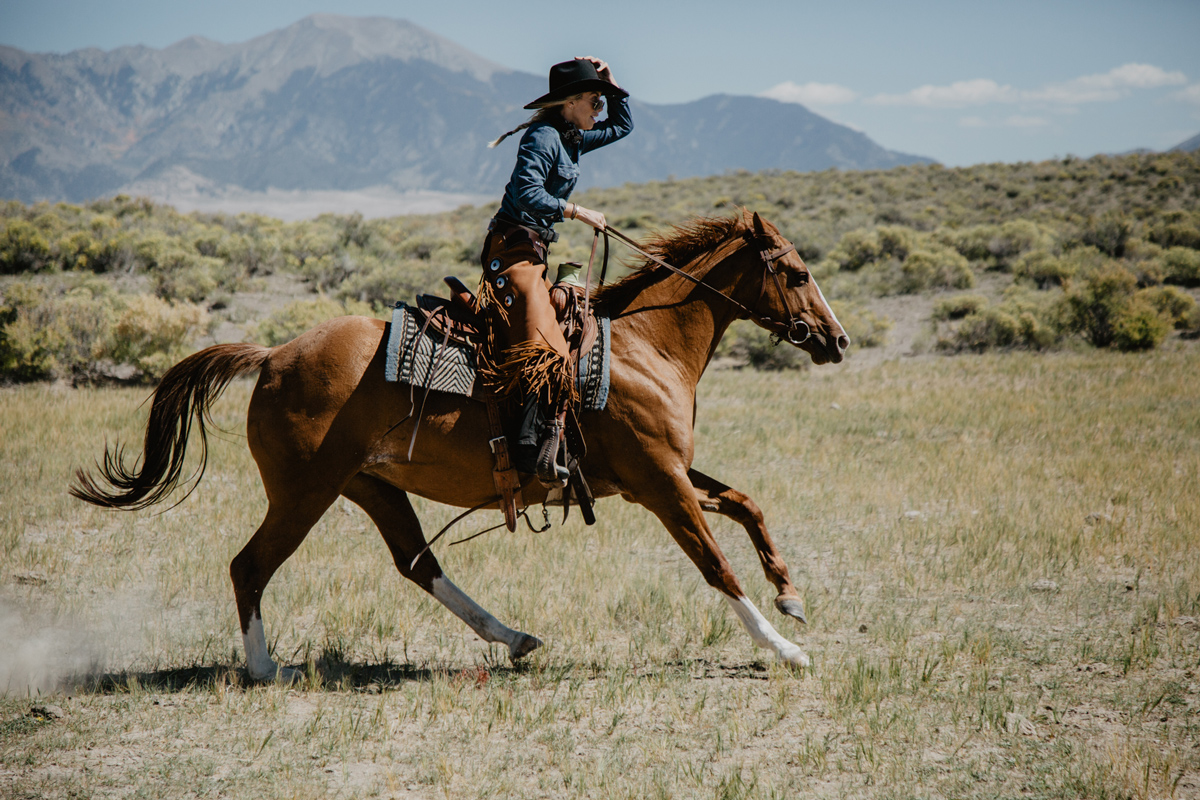 From rustic working-ranch vacations to luxurious retreats, Colorado's dude-ranch scene isn't one size fits all — and that's a good thing. Wrangle bison and camp under the starry skies of Great Sand Dunes National Park with Zapata Ranch in Mosca. Enjoy chuckwagon grub, campfires and kids' rodeos at Granby's Drowsy Water Ranch. Indulge in Western-styled pampering — think indoor hot springs, stunning mountain views and duck-breast dinners — with upscale options like 4 UR Ranch in Creede. There's a Colorado dude-ranch experience for everyone, whether you're planning a hands-on family vacation or a romantic getaway.