Hidden-Gem Wild West Museums in Colorado
Stop by these off-the-beaten-path spots for a unique point of view on Colorado's Old West heritage.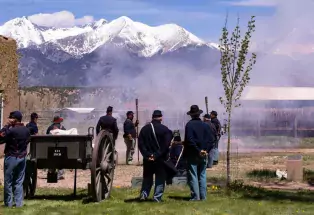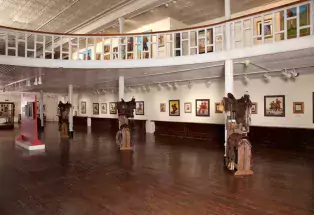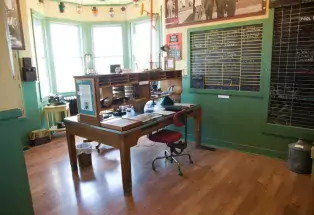 Relive the outlaw days of the Wild West in the red-brick building that served as the Teller County Jail for almost 90 years.
Learn the stories of Black miners, soldiers, homesteaders, ranchers, lawmen and other professions that built the West. (Call ahead for hours.)
Historic house with tales of the area that include characters like Doc Holiiday, Buffalo Bill Cody and Teddy Roosevelt.
See one of the country's largest collections of cowboy and gunfighter memorabilia on public display.
Learn about tools of Grand County inhabitants, pioneer clothing and more in a 1924 schoolhouse.
The collection includes more than 350 of Mitchell's works, Spanish folk art and Native American artwork.
The heritage of the eastern plains is on display thanks to donations from the families of those who lived it.
Tour historic buildings (including an 1890s barn/bunkhouse), railroad cars and vintage agricultural equipment.
Historic buildings from around the county, including the Paragon School House and Alfonzo Hartman's post office, make up this historic park.
Exhibits include early 1900s storefronts of a post office, barber shop, jewelry store, candy shop and bank.
Catch up on 150 million years of archaeological, mining and pioneer heritage amid items donated by local citizens.
Learn about stoping, blacksmithing, mucking, blasting and assaying in the cool heart of the mountain.
Housed in an 1899 building, see artifacts, photos and memorabilia from the area's Gold Rush heyday.
A guided tour takes you through a Wild West pharmacy, with 700 hand-blown pharmacy bottles, leech jars, medicines and more.
The first homestead in the Fraser Valley is now a museum that explores the area's pioneer past.
Discover a 19th-century military fort's parade grounds and adobe buildings. Learn about the Buffalo Soldiers stationed there after the Civil War.
In the heart of the city, a 12-acre historical site is home to Denver's oldest standing structure, hosting exhibitions and workshops.
Want More?