Boulder on a Budget: Free & Cheap Things to Do
Stretch your vacation dollars in Boulder with these money-saving things to do and wallet-friendly eateries.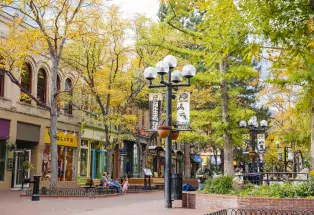 Enjoy a budget-friendly trip to Boulder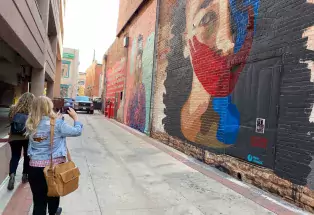 A mural by Gregg Deal in association with Street Wise Arts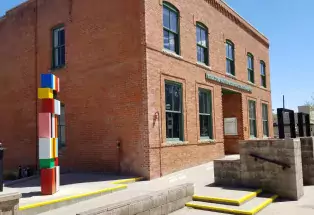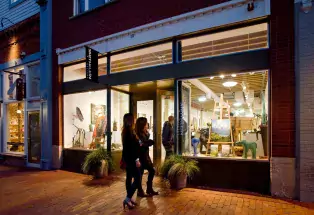 Explore Boulder's arts and culture scene
Stroll Pearl Street
Explore downtown Boulder's charming Pearl Street, a brick-paved pedestrian lane that's lined with colorful art galleries, only-in-Boulder shops and local eateries. While you're here, catch a show by one of the many street performers, window shop the storefronts, and enjoy the prime people-watching.
Go Hiking
Take in dramatic views and fresh air from one of Boulder's many hiking trails. Pack a picnic to make a day of it, and remember to bring your camera. Take your pick from trails such as South Mesa Trail, Red Rocks Trail at The Peoples' Crossing or Chautauqua Trailhead, which is located a few minutes from downtown Boulder. Or, explore the breathtaking canyons and panoramic overlooks at Eldorado Canyon State Park ($10 per vehicle), just a 20-minute drive southwest of Boulder. On summer weekends, take the free Eldo Shuttle to avoid being turned away when parking is full. Note: Late May to early September, you'll need a reservation to visit Eldorado Canyon.
Visit Free (and Nearly Free) Museums
Boulder's arts and culture scene is rich, diverse and surprisingly budget friendly. Visit a free University of Colorado museum, such as the CU Art Museum or the CU Museum of Natural History. And wander among provoking-pieces of modern art at the Boulder Museum of Contemporary Art, where admission is just $4.
Wander the Boulder Farmers Market
Every Saturday morning or Wednesday afternoon, peruse the wares of local farmers and specialty food purveyors at Boulder Farmers Market outside on 13th Street, between Canyon and Arapahoe. It's free to browse and sample, and the numerous food stands offer an array of cheap eats.
See Classic Cars at Shelby American Collection
Marvel at pristine classic cars — from the Shelby Mustang to the Ford GT 40 — at the Shelby American Collection (open Saturdays), for only $5. Open Saturdays 10am–4pm.
Go on a Mural Tour
Thanks to several city-supported art programs, Boulder has seen a recent explosion of murals, with more than 90 scattered across town. On this murals page, you'll find a map, so you can visit clusters of murals in neighborhoods across Boulder.
Find Cheap Eats at Local Eateries
Save money without sacrificing flavor when you pull up a chair at one of Boulder's many budget-friendly eateries. Savor freshly made Chinese dumplings and pot stickers at Zoe Ma Ma, authentic noodle soups at Tibet Kitchen, Indian curry specialties at Curry -n- Kebob, handmade empanadas at Rincon Argentino and freshly prepared gyros at Mediterranean Market & Deli.
Tour a Brewery
Get a taste of Boulder's booming craft beer scene by taking a free tour of one of the local breweries, such as Upslope Brewing Company, Sanitas Brewing or Avery Brewing Company, and keep your bar tab low by visiting during happy hour or by trying just a few tasters.
Ride the Valmont Bike Park
This spectacular bike park stretches across 42 acres, doesn't cost a dime and has some of the best views in Boulder. Whether you're a pro or a total newbie, Valmont Bike Park offers tracks for every level of rider, even the little ones (and trust us, they will love it). P.S.: Don't miss the accompanying 10,000 square-foot skate park, complete with bowls, rails, ledges, boxes and street features.
Discover Boulder Public Library
Spend an afternoon in Boulder's peaceful, sun-drenched public library, the ideal spot to lose yourself in a good book and cup of coffee. In addition to the wide selection of literature, Boulder Public Library also features an art gallery, modern architecture, outdoor murals, a giant playground and a local foods cafe overlooking Boulder Creek. Check out their events calendar to catch classes for adults and kids.
More Free Things to Do in Boulder