Gunnison
Gunnison is rather like a home on the range surrounded by ski areas, a national recreation area, national park, lakes, rivers and mesas and high-mountain sage that looks like it's right out of a John Wayne Western movie. The city, which feels like a cattleman's town, is the kind of place where you don't feel like a tourist as much as somebody visiting the folks.

 

Find 5 Reasons to Visit Crested Butte & Gunnison This Winter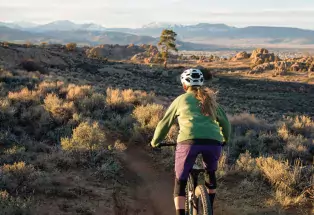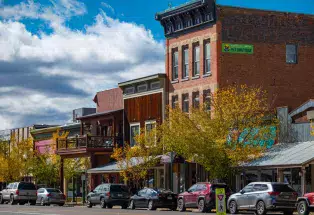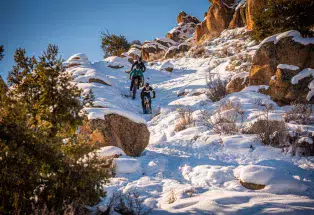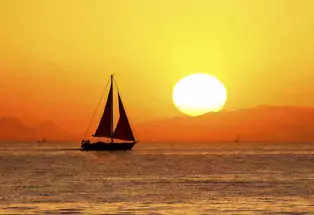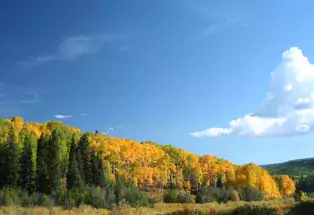 Gunnison Country Visitor Information Center
500 E. Tomichi Ave., Gunnison, CO 81230
Gunnison-Crested Butte Tourism Association
It's a great base camp for exploring a treasure trove of natural and manmade attractions. To get there, you cross Monarch Pass on Hwy. 50 heading west from Denver or Colorado Springs or fly right into the Gunnison-Crested Butte Regional Airport year-round.
Downtown Gunnison has a growing business district with an eclectic restaurant scene and affordable hotels. Head north from town and you'll end up in Crested Butte, passing through Almont, the home of the confluence of the East and Taylor rivers that forms the great Gunnison River. It's the second largest tributary to the Colorado River.
Mountain bikers, trail runners, campers, dirt bikers and rock climbers find paradise in Black Canyon and Hartman Rocks Recreation Area, which includes 8,000 acres of sculpted granite beckoning adventurers. Its more than 50 miles of technical, high-desert singletrack trails range from beginner to expert and are especially popular in the spring months. All of that track makes it a mountain biker's paradise (especially in spring); in the winter its trails and roads at are groomed for fat biking and cross-country skiing.
Head west and the valley drops away into the Curecanti National Recreation Area, Blue Mesa Reservoir and the Black Canyon of the Gunnison National Park. In the summer, the reservoir — Colorado's largest body of water — is full of canoes, sailboats, pontoon and motor boats, and people water-skiing, fishing and even parasailing in the refreshing water. Summer also brings out mountain-bike fanatics to explore the area's 750 miles of trails. Scenic byway lovers should hop on the West Elk Loop, which meanders through Gunnison, Crested Butte, Paonia and other mountain towns throughout the West Elk Mountains.
Among Gunnison's popular attractions is a manmade whitewater park on the Gunnison River. The park stretches several hundred feet, with various rock structures providing a playground for recreational kayakers and rafters. Fishing is also allowed in some sections. To take in the clear night skies, visit the new Gunnison Valley Observatory.
Gunnison shines in the winter as well. Just 30 miles from Crested Butte Mountain Resort and 45 from Monarch Mountain, visitors have plenty of options in addition to the Gunnison Nordic Center's groomed cross-county trails, snowmobiling, ice-skating and more. 
Home to Western Colorado University, students drawn to the town's abundant beauty and recreation help ensure there's a youthful vibe, and its walkable downtown is packed with shops, cafes and spots to wet your whistle. Consider yourself a history buff? Try the Gunnison Pioneer Museum for its expansive railroad exhibit.
Near Gunnison are some well-preserved ghost towns, including Ohio City and Pitkin, which they'll be happy to tell you about at the visitors center. In fact, they're right friendly folks in Gunnison. Stop in, say howdy and settle in for a few days. There's so much to see and do!
Want More?
2 Days in Gunnison & Crested Butte
Check out our Colo-Road Trip: A 4-Day Foodie Tour From Gunnison to Gothic
Other Cities in the Region