Collbran
Located about an hour east of Grand Junction, Collbran is, quite literally, at the end of the road — Hwy. 330, that is. Collbran's downtown consists of little more than a handful of restaurants, plus a grocery and hardware store.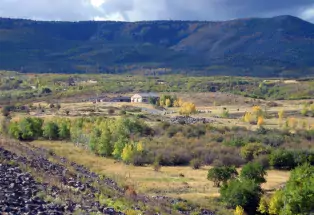 The downtown's most unique attraction is the American Service Women's Memorial, a beautiful marker built to recognize the efforts of women who served in the armed forces. A Korean War veteran raised the funds to have this monument created and dedicated to The Silent Defenders of America. The town of Collbran donated the land and became the first community to host a memorial of this kind.
One of the most popular local recreation areas is Vega State Park, located about 20 miles outside of Collbran. In the summer, campers and day-use visitors can hike or use the lake for boating, fishing and water skiing. In the winter, ice fishing, cross-country skiing and snowmobiling are popular activities. For longer stays, area guest ranches give visitors a unique way to experience rural Colorado. Nearby access to Grand Mesa National Forest also offers all types of outdoorsy things to do like hiking, ATV trails and fishing.
Other Cities in the Region