Ignacio
Ignacio is a ranching community in the southwest corner of Colorado, located in a long valley bordered by the La Plata Mountains. Today Ignacio supplies the adjacent Southern Ute Reservation and ranches scattered throughout this remote area.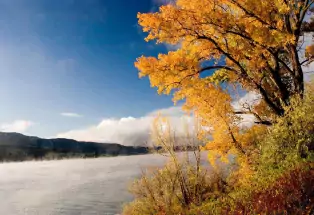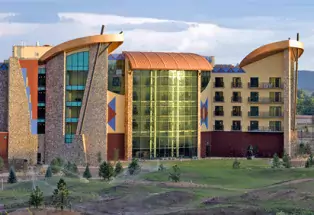 The Southern Ute Tribe, a descendant of two of the seven original Ute tribes that inhabited Colorado, is headquartered just north of Ignacio, but its reservation spans more than 680,000 acres. The modern Sky Ute Casino Resort, one of the tribe's economic mainstays, is very popular with visitors. The casino features gaming halls, hotel rooms and a conference center. To learn more about the Ute people, their culture and how they shape — in the past and today — visit the Southern Ute Cultural Center and Museum. 
Numerous quick, casual restaurants dot downtown Ignacio, and not surprisingly given its southern location, Mexican cuisine is one of the specialties. Recreational spots include Navajo State Park, which provides ample opportunity to enjoy water sports — jet skiing, house boating, fishing etc. — and the reservation's top trout-fishing hole, Lake Capote.
Travelers can also hop on the Tracks Across the Borders scenic byway in Ignacio. The route begins in Durango and passes through Ignacio on its way to Chama, New Mexico. 
For an itinerary of things to do in the area, read Spirit of the Southwest.
Other Cities in the Region