5 Ways to Enjoy Sky Ute Casino Resort in Southwest Colorado
Tucked away near the Four Corners and nestled just outside of Durango, Sky Ute Casino Resort in picturesque Ignacio offers a gaming experience that gives Las Vegas a run for its money.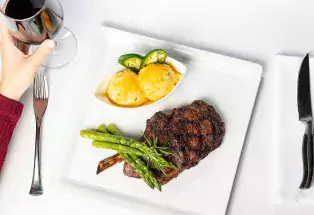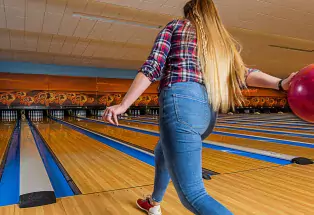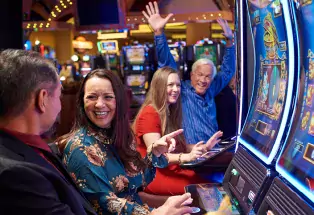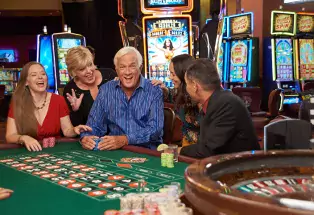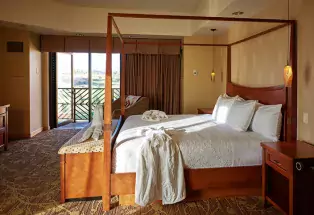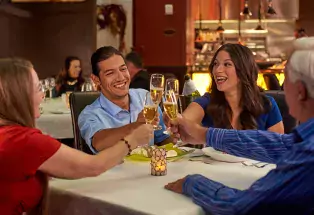 Escape to luxurious accommodations, indulge at one of four restaurants and score on the gaming floor, Rolling Thunder Lanes bowling alley or mini golf course. The resort is also the perfect basecamp for exploring popular Colorado attractions, including Chimney Rock National Monument, the Durango & Silverton Narrow Gauge Railroad and Mesa Verde National Park. Whether making a stop for the day or planning an extended getaway, here are six options to ensure an unforgettable time.
1. Get lucky on Sky Ute Casino Resort's 45,000-square-foot gaming floor.
Owned and operated by the Southern Ute Tribe, the casino is equipped with more than 600 state-of-the-art slot machines showcasing favorite games like Festival of Riches, Lucky Lines, Gold Bar 7s and Baccarat. Plus, ticket-in/ticket-out technology makes the experience seamless. Try your hand on the high-stakes table games, including blackjack, roulette and poker, or make your way to the 200-seat bingo hall. Along with a myriad of monthly promotions, gamers can sign up for the free Ace's Club card to earn points, discounts and other benefits.
2. Play a fun-filled, family-friendly game.
Adults aren't the only ones who get to have all the fun. And not all Colorado casinos can say they have entertaining options for the young (and young-at-heart!) like a 24-lane bowling alley. Your crew can enjoy a little friendly competition for spares and strikes, as well as daily specials, cosmic bowling on Friday and Saturday nights, and a video-game arcade. Or, head outdoors to test your skills on the 18-hole mini-golf course. Also beyond the casino doors is the Chimney Rock Playground Area, a perfect place for little ones to let off some steam.
3. Slumber in fantastic accommodations with all the amenities you need.
Enjoy your stay in one of 140 luxury resort rooms, all offering views of either the San Juan Mountains or the unique interior atrium. All rooms are appointed with high-quality furnishings and linens. If you're looking for a little more space, book one of eight culturally themed suites, each named after an important figure in the Southern Ute Tribe. Additionally, intrepid travelers can take advantage of the onsite RV park. Regardless of where you choose to bunk, all guests have access to the fitness center and indoor pool — complete with a lazy river and hot tub.
4. Celebrate at a concert or event.
Rock out at exciting happenings like concerts and live sporting events at the 12,000-square-foot event center. Country artists Travis Tritt, Easton Corbin and Dwight Yoakam have all graced the stage, as well as comedian Sinbad. The facility has also been the site of boxing matches and the growing sport of Mixed Martial Arts (MMA).
5. Dine at an assortment of restaurant options that suit all tastes.
Whether you're celebrating your winnings, toasting to a special occasion or simply satiating your hunger in between activities, Sky Ute Casino Resort has you covered. Treat yourself to a modern steakhouse experience at Seven Rivers Steaks Seafood Spirits, where prime cuts of meat, seafood delicacies, decadent desserts, premium wines and signature cocktails await.
For a more laid-back vibe, Rolling Thunder Grill has casual American cuisine for lunch or dinner. Best of all, it's located directly off the casino floor. Or if you're looking for a breakfast bite or leisurely lunch, Willows Café Bistro offers a coffee bar and full restaurant menu.
Want more?
Learn About the culture of the Southern Ute Indian Tribe