Pagosa Springs
Pagosa Springs sits quietly under the Continental Divide at the feet of southwest Colorado's San Juan Mountains. Home to the mineral-rich waters of the world's deepest hot spring and abundant sunshine year-round, the town offers plenty of opportunities to adventure outside, soothe the soul and take in the majesty of the Rocky Mountains. You will be hard-pressed to find a more refreshingly authentic mountain town.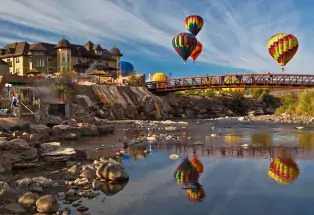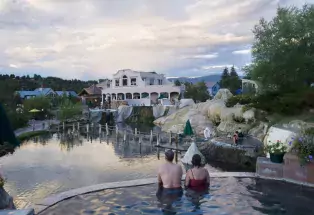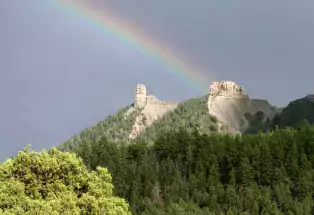 Pagosa Springs Area Visitor Center
105 Hot Springs Blvd., PO Box 1859, Pagosa Springs, CO 81147
Visitors to Pagosa Springs enjoy easy access to more than 2.5 million acres of national forest and wilderness. In the summer, the list of outdoor activities is long. Hike, bike, or enjoy a horseback ride along scenic mountain trails. Explore local waterfalls and breathtaking vistas at almost every turn. Raft, kayak or enjoy a lazy float down the San Juan River through the heart of downtown when the water slows.
Experience the thrill of catching a rainbow or cutthroat trout in a nearby stream or secluded alpine lake. Stand-up paddleboard and kayak at Williams Creek Reservoir. Nearby, Navajo State Park is excellent for water skiing and boating. Strolling around the Rocky Mountain Wildlife Park is fun for all ages. Pagosa's 27-hole golf course or two 18-hole disc golf courses will challenge all skill levels in stunning mountain settings. For the history buff, touch the past by visiting Ancestral Puebloan architechtural artifacts at Chimney Rock National Monument.
Additional reading:
9 Things to Love About Pagosa's Hot Springs
10 Things to Do in Pagosa Springs This Summer
10 Ways to Spend Winter in Pagosa Springs
In the winter, 
Wolf Creek Ski Area
, just a short drive outside of town, boasts the most snow in Colorado, averaging 430 inches of snowfall annually. Wolf Creek provides affordable family fun with more than 1,600 acres of varied terrain, low prices and short lift lines. Are you looking for more? Try snowmobiling, ice-skating, ice-fishing, dog-sledding, cross-country skiing, snowshoeing or a sleigh ride.
Find More Pagosa Trip Ideas.
Other Cities in the Region