Palisade
Nestled in the heart of the Grand Valley, Palisade is an agricultural haven filled with blossoming orchards, lavender fields and acres of vineyards.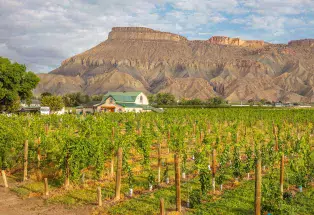 The views of majestic Mount Garfield and the Bookcliffs from Palisade's local wineries are breathtaking year-round.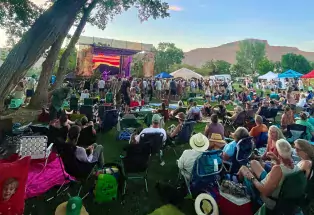 Jam out to the hottest bluegrass and roots tunes at Palisade's three-day summer festival.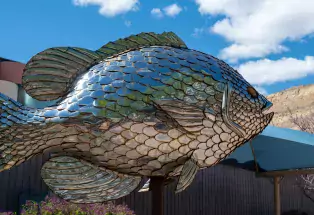 Say "hi" to a local favorite art installation — Harley.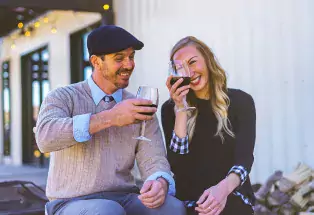 Find a new favorite red with your favorite people.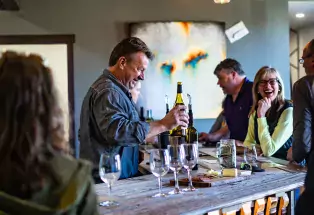 Friendly vineyard owners make for a delightful wine-tasting experience.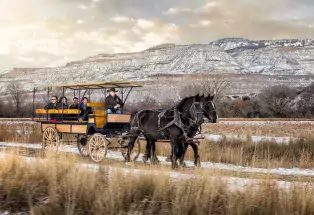 Few things in life compare to a horse-drawn carriage ride from winery to winery through snow-dusted Palisade.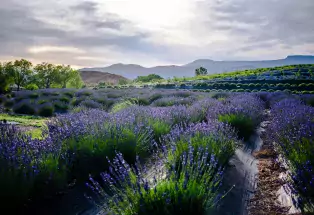 Palisade is home to lavender farms, too.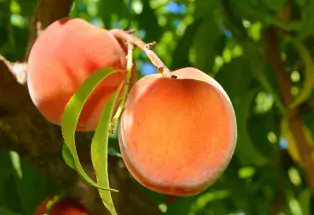 The famous Palisade peach — need we say more?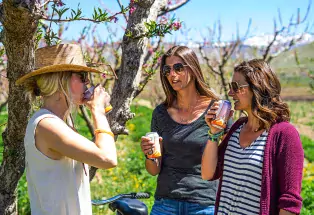 Palisade has delicious beers and spirits, too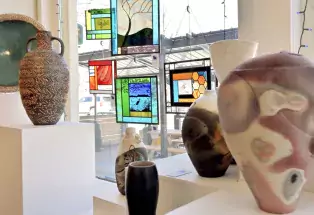 Local artists display their beautiful creations in galleries like the Blue Pig.
Palisade Chamber of Commerce
305 Main Street, Suite 1, Palisade, CO 81526
Things to Do in Palisade
Known as Colorado's fruit and wine country, Palisade is home to more than 30 local Colorado wineries that boast award-winning vintages, tasting rooms, outdoor patios and incredibly scenic views of Mount Garfield and the Grand Mesa — the world's largest flat-top mountain. Sheltered by its surrounding landscape, the town often remains sunny and warm even when other parts of the state are pummeled with snow and wind. It's a unique climate ideal for growing grapes and famous peaches, as well as year-round vacationing.
In Palisade, you'll find wine tours to suit every personality: Choose from horse-drawn carriage rides, relaxed limousine cruises or biking along the Fruit & Wine Byway. If wine isn't your libation of choice, find plenty of other options at Palisade's local brewery, restaurants, cideries and distilleries.
Outdoors lovers will find plenty to do in this valley town: Palisade offers multiple scenic road-bike paths that wind past plenty of places to stop and explore — like local fruit stands, public artwork and historical farms. For a more adventurous day, try Colorado River rafting, float trips or paddleboarding. Or take a scenic hike through Little Book Cliffs Wild Horse Area.
You'll also find easy access to 50-plus mountain-bike trails within a one-hour drive, including the town's own epic Palisade Plunge. Mountain-bike enthusiasts flock to the Plunge — an advanced, one-of-a-kind trail that descends 6,000 feet from the top of the Grand Mesa along backcountry singletrack bliss. Local bike shops can gear you up with rentals and shuttle you to the trailhead. Insider tip: Make sure you bring plenty of water, no matter where you bike.
Plan a sweet family summer vacation where you stroll u-pick orchards, plucking fresh peaches, apricots and more straight from the trees. Each August, the town celebrates the harvest from its 500,000 peach trees with the Palisade Peach Festival. Area farm stores and farmers' markets offer a variety of locally grown peaches as well as cherries, apricots, pears and fresh vegetables throughout the season. Sample their delights or take a trip to the lavender or alpaca farms.
Other unique spring and summer happenings in town include the farmers' market, Palisade International Honeybee Festival, Barrel Into Spring, the Palisade Bluegrass & Roots Festival and the Colorado Lavender Festival.
Palisade is more than peaches, wine and trails. Visitors love exploring the several art galleries downtown that feature pieces made by local artists, including sculptures, paintings, photography, fiber arts, glass works, jewelry, ceramics and more. These unique pieces make for great gifts or souvenirs that'll help you remember your Western Slope adventures. For the history buffs of your group, Palisade's History Museum opened in 2021 and is still expanding.
Come winter, a wonderland of adventure awaits. Spend your days enjoying world-class cross-country skiing, ice fishing or snowmobiling on top of the Grand Mesa. Head over to Powderhorn Mountain Resort for downhill skiing and snowboarding, all less than an hour away. Finish your day at one of the many restaurants in Palisade with fresh farm-to-table cuisine, award-winning wine and spirits.
Hotels in Palisade and other lodging options range from the Wine Country Inn and Spoke and Vine Motel to scenic Palisade Basecamp & RV Resort along the beautiful Colorado River and more.
Check out things to do in Palisade
Other Cities in the Region