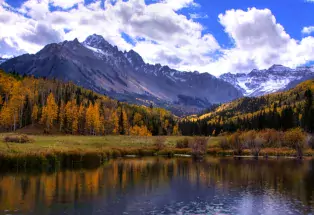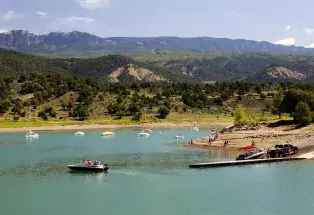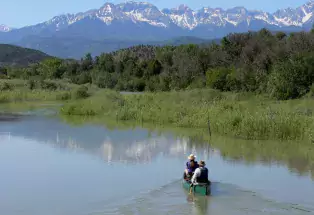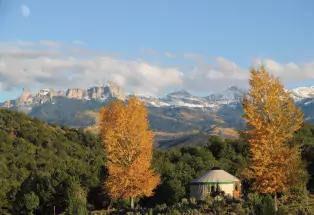 In the late 1800s, Ridgway was a link along the Rio Grande Southern Railroad's route to Durango, and later a miner's supply town and cattle ranching hub. In the 1970s the film "True Grit" was filmed in this classic Western spot; the True Grit Cafe was later opened in its honor.
Just 2 miles north of town is Ridgway State Park, which encompasses a 1,000-acre reservoir off the Uncompahgre River. Camping, boating, picnicking, hiking and fishing are all popular pursuits at the park. A visitor's center can point you in the right direction or offer a nature program.
Check out our Colo-Road Trip itinerary: 3 Days in Ridgway.
At nearby Orvis Hot Springs, you take your pick from several soaking pools; some come in natural outdoor settings and one is inside.
The Ridgway FUSE (formerly the Ridgway Creative District) is also one of the state's first Certified Colorado Creative Districts, thanks to its historic theater, galleries, studios and full-moon arts outings. Stay for the night at the boutique-y Chipeta Solar Springs Resort, which boasts its very own solar-heated soaking pools.
Want More?
Read a Ouray, Silverton, Telluride & Pagosa Springs itinerary.
Other Cities in the Region