Dolores
Located a quick 20-minute drive from Mesa Verde National Park (and just 1.5 hours northeast to Telluride), Dolores is your northern gateway to Mesa Verde Country — and its culture is as alive today just as it was 1,400 years ago when the Ancestral Puebloans lived there.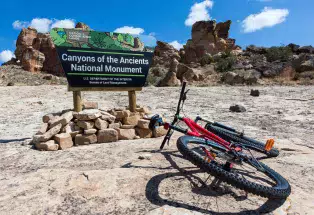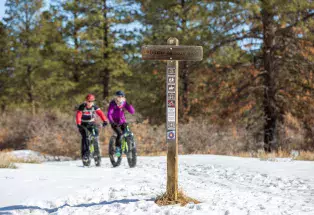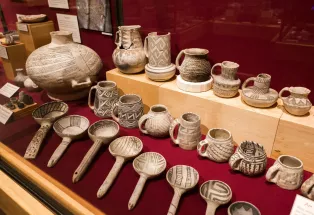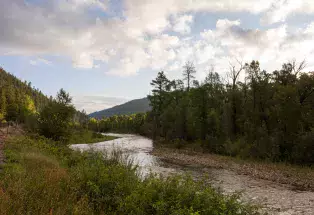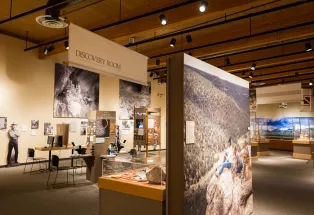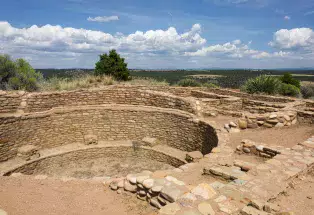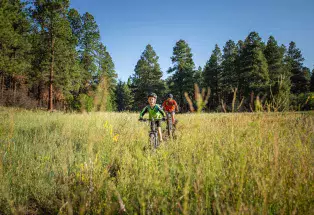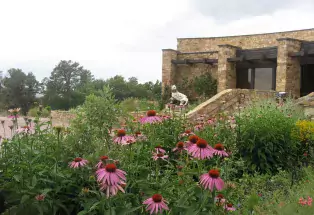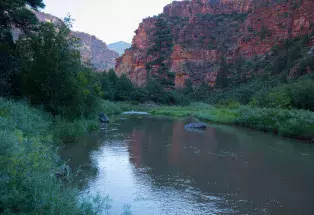 Mesa Verde Country Tourism Office
928 E. Main Street, Cortez, CO 81321
Colorado Welcome Center - Cortez
928 E. Main St., Cortez, CO 81321
Dolores is also located on the San Juan Skyway, one of the most stunning drives in Colorado, and it's known for its water sports, as it's situated on the Dolores River and is mere minutes from the McPhee Reservoir — the second largest body of water in the entire state.
Outside Magazine named Dolores an "adventure base camp for the whole family" for good reason. In addition to its namesake river and the reservoir, Dolores is on the edge of the San Juan National Forest. Whether it's mountain biking and hiking or stand-up paddleboarding and fishing that call to you — or maybe snowshoeing and cross-country skiing — Dolores has the answer. Just walk through town from Riverside Park to Rowell Park to fish the Gold Medal waters. Or take your bike to Boggy Draw, a mountain-biking and hiking trail network just a few minutes from town. If you prefer a motorized epic, head out on a guided OHV adventure or hit the highway on your motorcycle. On- or off-road, Dolores is beautiful to explore with a throttle!
After all your adventuring, saddle up at Dolores River Brewery for a local beer and stroll town to enjoy some riverfront meals. Make a stop at the Galloping Goose on your stroll. Dolores was established as the railhead for the no longer running Rio Grande Southern Railroad, and one of the cars — nicknamed the Galloping Goose — still lives in Dolores today. Visit it at the Railroad Museum and even get a selfie in front of the half-railcar!
Before the railroads, biking trails and microbreweries, Dolores was home to Ancestral Puebloans. You can learn all about this cultural heritage at the Canyons of the Ancients Visitor Center & Museum just outside of town — and at nearby Mesa Verde National Park. The Canyons of the Ancients Visitor Center & Museum is focused on the Ancestral Pueblo culture and other Native cultures in the Four Corners region. It serves as the visitor center to Canyons of the Ancients National Monument. The museum displays the history and methods modern archaeologists use to reveal the past and preserve artifacts and records from excavations in the Four Corners area, one of the richest archaeological regions in the United States. From the museum, take a tour of Canyons of the Ancients with expert guides from Southwest Colorado Canyons Alliance.
Want More?
Dolores is just one of the towns that make up Mesa Verde Country, and it is frequently host to community events such as farmer's markets, Dolores River Festival, Harvest Fest, Christmas at the Galloping Goose, Ride of the Ancients Gravel Grinder and more. Learn more about Dolores and all the Mesa Verde Country communities
Other Cities in the Region