Lake City
If Lake City were a stage, its backdrop would be splendid. Nestled along the Silver Thread scenic byway, in the heart of the San Juan Mountain Range just minutes from the spectacular San Cristobal Lake, this place is an ideal vacation spot year-round.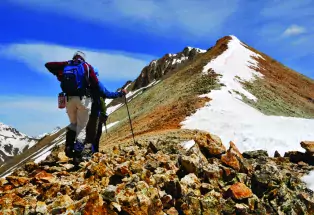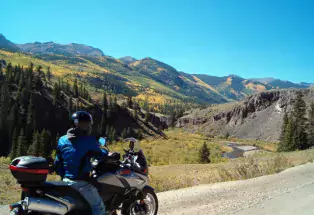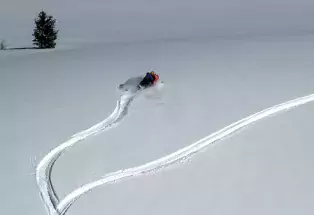 Activities here include hiking, camping, boating, fly- and ice fishing, horseback riding and mountain biking over the many spectacular mountain trails. The city, which is the most remote town in the lower 48 states, also offers hunting, mine tours, mini golf, rafting, cross-country skiing, snowshoeing, snowmobiling and historic tours.
The only skyscrapers in Lake City are natural ones: the San Juans. Whether you are sightseeing, shopping, dining or indulging in your favorite outdoor pursuits, you'll discover there are more mountains and fresh air per square mile here than just about anywhere in the state. In the winter, check out the Lake City Ski Hill. Opened in 1966, its four runs are served by one lift, and the hill prides itself on extreme affordability and a fun, family atmosphere. Go ice skating on Colorado's second largest natural lake, Lake San Cristobal, or drive up to Slumgullion Pass where there are more than 100 miles of groomed trails.
If you're seeking an off-road adventure, consider the Alpine Loop scenic byway, a network of 4x4 roads connecting Lake City, Ouray and Silverton. Drive past several ghost towns (including Animas Forks, Capital City, Carson and Eureka), admire some of the nation's highest peaks and soak up the incredible views from 12,000-foot mountain passes. Meanwhile, serious off-road enthusiasts head to the OHV Rally & Festival in September for four days of live music, OHV vehicle competitions and demos, historic tours of the Alpine Loop and more.
Ice climbing is also a huge draw for Lake City. Enjoy the city-run ice wall and then stop into the local brewery — Lake City Brewing Company. Kids are welcome at both, making Lake City a welcoming spot for a family getaway.
In 1874 Alferd Packer, Lake City's most notorious resident, was jailed for killing and eating five fellow gold prospectors when their group became trapped in a blizzard atop nearby Slumgullion Pass. After his release from prison, he allegedly became a vegetarian. Visit the massacre site, and then go to the Hinsdale County Museum to view the skeletal leftovers from the meal.
Quintessential mountain living: You don't even have to leave town to get on a trail in Lake City. Families love strolling creek- and riverside, where encounters with deer and smaller mountain critters happen frequently.
Check out our Colo-Road Trips itineraries: The Wildflowers & Stars Aglow in Lake City and Get Away From It All in Lake City.
Other Cities in the Region