Telluride
To some, Telluride is known for world-class alpine skiing, and to others, summers full of cultural events and endless outdoor activities. But what runs true for everyone is Telluride's authentic mountain character, unpretentious attitude and celebration of four seasons of adventure in the Rocky Mountain high country.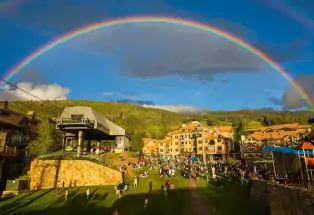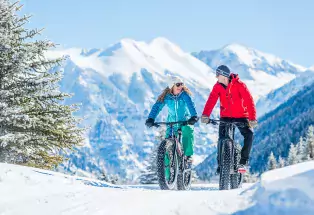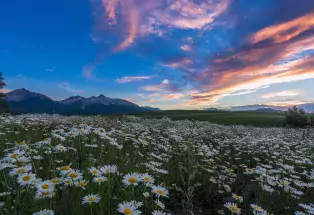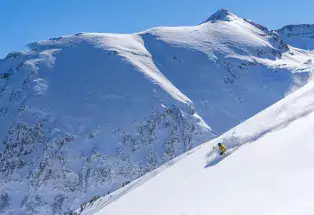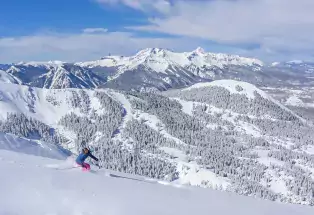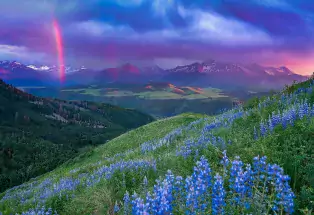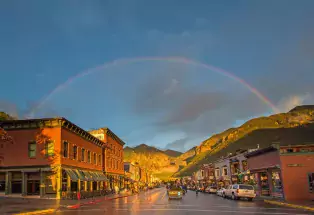 Things to Do in Telluride
The town of Telluride is tucked into a box canyon surrounded by 13,000- and 14,000-foot peaks — just eight blocks wide and twelve blocks long. Because of its significant role in the history of the American West, Telluride was designated a National Historic Landmark District in 1964. Colorful Victorian-era homes, clapboard storefronts and historic buildings now mix with boutiques, art galleries, gourmet restaurants and Telluride's luxury hotels. Perched above at 9,500 feet, the sister town of Mountain Village complements Telluride's mining history with European-style architecture, modern amenities, ski-in/ski-out accommodations and sweeping views of the surrounding peaks. Telluride and Mountain Village are linked by a spectacular, 13-minute ride on a free gondola — the first and only free public transportation system of its kind in North America.
Mountain Village summers are simply awe-inspiring and visitors revel in the one-of-a-kind feeling that comes with a visit to this magical destination. The skies are blue, the vistas are unmatched and every day brings a new opportunity to experience authentic Colorado adventure (get the visitor's guide here). From hiking Wilson Peak to tubing down the San Miguel River and cycling all around the San Juan Mountains, there's something for every outdoor enthusiast.
The town also provides a unique twist on the gondola experience with The Cabins. Part art installation and part private dining space, 25 repurposed gondola cabins dot the various plazas of Mountain Village. Both visitors and locals enjoy an eclectic mix of cuisine year-round. Whether they dine in one of the cabins or in one of the town's restaurants. After a memorable meal, top it off with a stroll through Mountain Village's plazas and pop into one of the world-renowned retailers for custom-made skis or cowboy boots.
There's no place quite like Telluride and Mountain Village in the summer. Stargazing is at its peak, the vistas are unmatched and every day brings a new opportunity to experience authentic Colorado adventure. And while outdoor enthusiasts head off in every direction, others stay in town to explore the one-of-a-kind galleries, shops and restaurants. Every summer also brings a bevy> of vibrant events and festivals to the sister towns. Locals and visitors alike enjoy weekly events like farmers' markets, live music and outdoor movies, along with world-famous festivals like the Telluride Film Festival and the Telluride Yoga Festival.
Want more?
Other Cities in the Region