See for Free: Colorado Historic Districts
Colorado's historic districts are the windows into some of the state's most enchanting, legend-filled nooks and crannies. Uncover fantastic Colorado lore with these walkable historic districts, just a few of the state's heritage areas. For even more, check out historic mining towns and mine tours.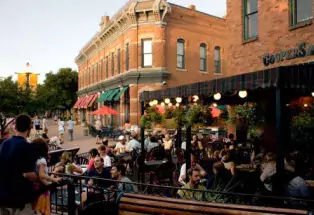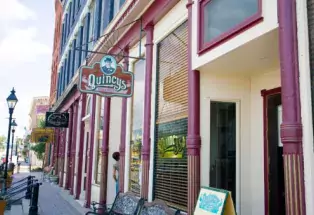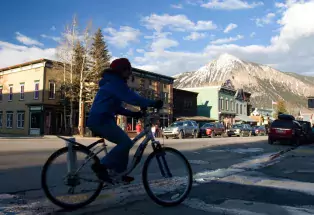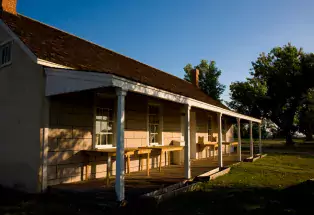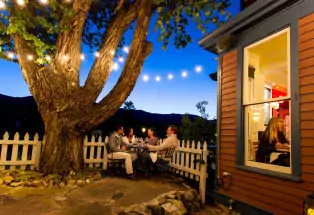 Leadville Historic District
The United State's highest incorporated city, Leadville sits at 10,152 feet and boasts a 70-square-block National Historic Landmark District and a 20-square-mile preserved mining district. Take the historic walking tour and see 50 buildings dating back to 1870, including the largest opera house west of the Mississippi and a saloon visited by Oscar Wilde.
Crested Butte National Historic District
Crested Butte is a Colorado mountain hideaway whose entire downtown is a registered National Historic District. Wander Elk Avenue and stop in to the brightly colored, perfectly restored mining-era buildings turned boutique shops; settle in at a cozy pub to sample some of the state's finest brews; and visit the Crested Butte Mountain Heritage Museum.
Breckenridge National Historic District
Once home to two dance halls, 10 hotels and 18 saloons, Breckenridge's historic district reveals the ski town's rich mining and frontier history. Breckenridge Heritage Alliance experts will show you around on a guided tour and share stories about gold seekers who lived here more than 100 years ago.
Downtown Denver Historic District
Encompassing 43 architecturally or historically significant buildings, the Downtown Denver Historic District was created in 2000. A walk among the warehouse and mercantile buildings showcases the present-day shopping and dining quarter's late-19th-century roots. Don't miss the carved sandstone Brown Palace, one of Denver's finest hotels.
Salida Historic District
The popular rafting community sits on the western bank of the Arkansas River and is home to Colorado's largest historic district. Take a walking tour of downtown Salida and visit detailed brick Victorian buildings that include the Sherman Hotel and Antiques on First.
Old Colorado City
Pair your history lesson with a side of shopping in a Wild West setting. Old Colorado City is the oldest city in the Pikes Peak Region, dating back to 1859. Originally home to outlaws and gold prospectors, the unique retail destination now features more than 120 shops and restaurants just outside Colorado Springs.
Cripple Creek Historic District
The rural ranching community of Cripple Creek was transformed into a renowned gold camp after a cowboy discovered gold here in 1891. Many of the mining-era buildings remain today, including St. Paul's Catholic Church. Explore exhibits and a 1,000-foot-deep underground shaft on a Mollie Kathleen Gold Mine tour.
Durango Historic District
Situated in Colorado's southwest corner, Durango is an attractive mix of Old West and Southwest flourishes in the downtown Nationally Registered Historic District. Visit the district's restaurants, brewpubs, art galleries, shops and boutique hotels, including the landmark Strater Hotel where Louis L'Amour wrote the Sackett Series.
Old Town Historic District, Fort Collins
Ride a trolley to this lively college town's historic district — Fort Collins is said to have inspired Disneyland's Main Street USA. Old Town's pedestrian mall is filled with independently owned bookstores, galleries, eateries and shops housed in 23 buildings that are part of national and local designated historic districts.
Georgetown-Silver Plume National Historic District
Laden with silver deposits, the Georgetown and Silver Plume area quickly became known for its ability to make people wealthy during Colorado's mining heyday. Today, the area is still rich with one thing: History. Stroll Victorian Georgetown's main street, hop on the Georgetown Loop Railroad and tour the preserved 1800s Hotel De Paris Museum and Hamill House Museum.
Boggsville National Historic District
Just south of Las Animas on Colorado's southeastern plains, the Boggsville National Historic District gives visitors a close-up look at pioneer life. The former Santa Fe Trail trade stop traces the paths of Kit Carson and Wild Bill Hickock and hosts Old West reenactments during the summer months.
South Park National Heritage Area
The town of Fairplay and its surrounding 1,000 square miles were designated by Congress for telling an important story through distinctive landscapes, historic structures and recreational resources. The valley that cradles South Park (no, not that South Park) is strewn with 19th-century ranches, twisty-turny bristlecone pines, Gold Rush-era mines and other historic sites.
Sangre de Cristo National Heritage Area
Named by Spanish explorers in the 1800s for the brilliant red hue that drapes the peaks at sunset, this area spans three counties in south-central Colorado (county seats: Alamosa, San Luis and Conejos). An amble through its backroads and byways will swing you quietly alongside wildlife refuges, Great Sand Dunes National Park and Preserve, roadside farmstands, small-town museums, the Cumbres & Toltec Scenic Railroad, historic missions and forts, and the Stations of the Cross Shrine.
Lake City National Historic District
More than 200 Victorian-era historic houses and cabins, churches, shops and public buildings in Lake City give testament to the tiny town's role in settling the American West. Stop by the Lake City Museum to pick up a walking tour that will dive you deep into this mountain town's history.
Silverton National Historic District
The San Juan Mountain town of Silverton was in the heart of one of the richest silver-mining regions of Colorado when it was founded in 1871. Today, many travelers arrive via the Durango & Silverton Narrow Gauge Railroad to tour the town's mines and the San Juan County Historical Society Mining Heritage Center as well as gaze at Victorian-era buildings downtown.
Telluride National Historic Landmark District
Lauded for its well-preserved, mining-boom-era structures, Telluride's colorful town is a living museum. Head here for distinctive Victorian character and lots of Wild West lore spanning 1878–1913. Hall's Hospital — built as a community hospital in 1896 that once housed convalescing miners — now hosts Telluride Historical Museum's robust collection of regional artifacts. Visitors should also stroll Pacific Avenue, Telluride's historic red-light district, and have a hearty meal at The New Sheridan Hotel, a grand brick structure housing visitors to the area since the late 1890s.
Cañon City
Cañon City's authentic downtown is one of the largest intact historical districts in Colorado with more than 75 buildings. Plus, it is on the National Register of Historic Places. A walking tour will take you to "Old Max," a.k.a. the Colorado Territorial Correctional Facility, where you can hear tales of the Old West, and on a stroll down historic streets to see gems such as the Strathmore Hotel, where McClure's Saloon has existed for more than 130 years.
Florence
As the "Antique Capital of Colorado," Florence's historic and cultural district boasts an array of unique antique shops, art galleries and local artisan shops. But antiquing isn't all this town has to offer. Take a walking tour through the historic district, including a stop at the Florence Post Office to see the WPA-era "Antelope Watering Hole" mural that graces the lobby wall and the McCandless Cabin, which is the oldest continually occupied house in Florence. 
Want More?
Take a Colorado train trip through the state's past
Find eight more ways to explore Colorado history
Photos: Fort Collins (courtesy of the Fort Collins Conventions & Visitors Bureau), Leadville, Crested Butte, Durango and Boggsville.