Leadville
Some locals say that Leadville really is about 2 miles closer to heaven. At 10,152 feet, it's the highest incorporated city in North America and is flanked by Colorado's highest fourteeners: Mount Elbert and Mount Massive.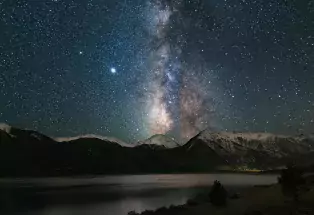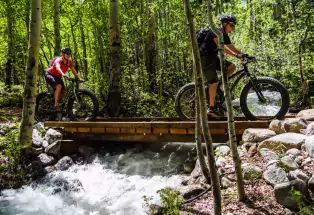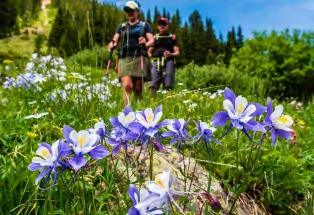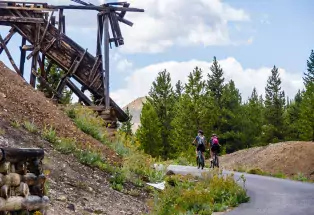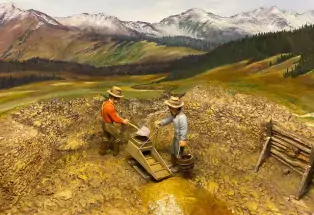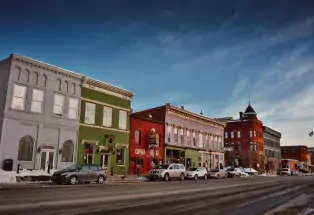 But this high-alpine beauty is easier to access than you might think: The city is in the geographic center of Colorado, on U.S. Hwy. 24, part of the Top of the Rockies Scenic and Historic Byway. Denver is 100 miles east and Colorado Springs is 128 miles southeast.
Find out why locals love Leadville.
Leadville isn't just notable for its rarefied air and incredible scenery. The Victorian town has drawn adventurers since 1879 — the dizzying start of the silver boom. With the lure of instant wealth came a lively cast of characters, including the Unsinkable Molly Brown, gambler-dentist-gunslinger Doc Holliday, and future millionaires the Guggenheims, Mays and Boettchers.
Perhaps the most famous of these historic residents is Horace Tabor, who became notorious for leaving his wife and marrying a younger woman, as well as discovering one of the richest silver strikes in the state. His second wife, charismatic Baby Doe Tabor, was a story of triumph and tragedy — she died destitute at the Matchless Mine, once one of the highest-producing mines in the region. The Tabor Opera House, a magnificent 750-seat theater that's currently being rehabilitated, remains a testament to Horace and his civic influence during the town's heyday.
Discover more about Leadville history.
Downtown is walkable and full of museums, shopping and independent establishments to eat and drink, like locally loved Two Mile Brewing Co., known for its malty Camp Hale Pale Ale and toffee-infused Poverty Flats Porter. Treeline Kitchen is another favorite — especially for its rooftop seating. Some of the state's best homemade Mexican food can be sampled at Casa Sanchez or you can sip a rich Cuban-style cortadito at Buchi Cafe Cubano. The deep-fried Brussels sprouts from Tennessee Pass Cafe will keep you coming back for more, as will the Margherita pizza at High Mountain Pies.
For a nod to Leadville and Twin Lakes' mountain town history, the first full weekend in March brings the Leadville Ski Joring & Crystal Carnival, when daring horse-and-rider teams tow a skier down snow-packed Harrison Avenue. As the three race along the course, the skier flies over jumps and spears rings.
Leadville's paved Mineral Belt Trail offers year-round recreation for bikers, hikers, snowshoers and cross-country skiers. And Leadville's East Side Mining District is groomed all winter for Nordic skiing, snowshoeing, fat biking and snowmobiling. Part of an extensive network of nearly 100 miles of groomed trails, the Mining District offers unparalleled views of the Sawatch and Mosquito ranges and the chance to see mining structures up close.
Ski Cooper boasts all-natural snow and one of the lowest priced lift tickets in the state. The ski school, single-base lodge and the magic carpet for beginners make it an excellent destination for families. But make no mistake, expert-level runs in Tennessee Creek Basin offer high adventure for powderhounds. With 70 skiable acres of double-black-diamond terrain added in 2020, Cooper now has inviting options for everyone, from first-time skiers and boarders to experts.
All passes (season and day) must be purchased in advance online at SkiCooper.com. Passes are required for entry for skiing, uphilling, eating in the lodge or any other activity.
Check out more winter activities in Leadville & Twin Lakes.
Leadville, Colorado & Southern Railroad is another attraction worth checking out, as well as one of the highest golf courses in North America — Mount Massive Golf Course. Fact: Your ball flies farther at high altitude. Come hit the drive of your lifetime at this friendly nine-hole public course.
Explore more ways to have outdoor fun in Leadville & Twin Lakes.
Just 20 miles from the town of Leadville at the base of Independence Pass is the historical Twin Lakes area, where you'll find world-class fishing and some of Colorado's most spectacular lake and mountain scenery. Twin Lakes is close to the trailhead to Mount Elbert and the renowned Interlaken Hotel historical site. It's a true small-town American West experience.
Learn about the nearby city of Twin Lakes.
Check out these four travel tips for vacationing in Leadville.
Other Cities in the Region