Breckenridge
From its legendary skiing to historic Main Street, what unites both locals and visitors in Breckenridge is a shared passion for embracing life's best moments. Here, all four seasons are packed with the best of the outdoors, the indoors and everything in between.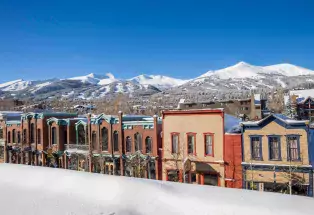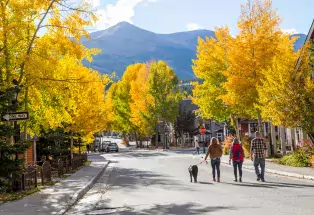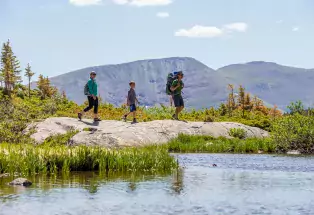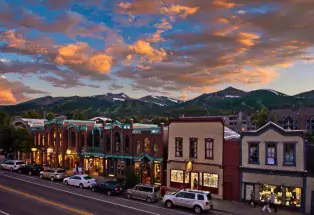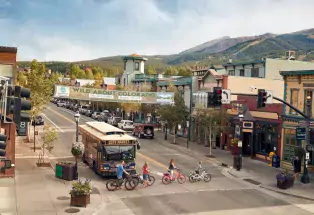 Winter in Breckenridge
Wintertime in Breckenridge brings plenty of opportunities to connect with your favorite people. Whether it's sharing a round at après after a day spent ripping through fresh powder on the ski town's legendary slopes (Fun fact: Breckenridge has the highest chairlift in North America), or walking arm-in-arm in a puffy jacket down the sidewalk under a gently cascading snowfall on your way from one local pub to another. After all, there's plenty of ground, and taps, to cover — because while Breckenridge may be only 7 miles long and 2 miles wide, it's home to over 100+ restaurants and bars, where guests are received with open arms, and bar tabs.
Summer in Breckenridge
Cool mountain breezes and long, sun-drenched afternoons make it easy to seek out the excitement in every day, whether you start early on the river casting dries at a particularly alluring eddy, splashing through rapids on a Class V run down the Arkansas, or you take to the singletrack on two wheels or four legs — compliments of our expert wranglers and equine guides for a real, authentic Western adventure. Of course, the journey is the sweet spot of any outing here, and it often comes with a sighting of the most social locals — the moose, elk, deer and other native wildlife who enjoy mingling with Breckenridge guests as much as the residents do (albeit from a little further away.)
Spring & fall in Breckenridge
Spring and fall bring their own delights, and offer chances to tap into Breckenridge's more cultural side as well — from fun, family-friendly activities like a stop at the Breckenridge Heritage Alliance for a glance back in time at the town's storied past; a visit to the Cowboy Mine, a historic mining site offering underground mine tours and real-life gold panning; or a pottery class put on by a talented artist from BreckCreate, a local nonprofit developed to promote the arts, cultural and creative experiences throughout Breckenridge. Once you're worn out from this jam-packed itinerary, let the pros at one of 15 world-class spas pamper you into complete relaxation with a therapeutic massage, mani/pedi or full rejuvenation package. 
Explore More of Breckenridge:
Other Cities in the Region