Grant
Set in the mountains just south of the Mount Blue Sky Wilderness Area, the small towns of Shawnee and Grant consist of a couple of restaurants surrounded by rustic lodges and guest ranches.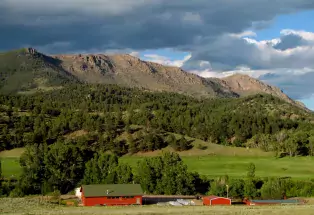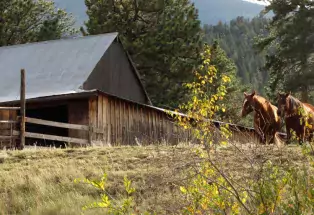 The drive along U.S. 285, a former railroad line serving Denver, features mountain vistas, winding canyons, quaking aspens and craggy granite outcroppings. The scenic roadway is especially stunning during the changing of aspen leaves in late September. The South Platte River follows the highway, making Shawnee a popular fishing destination. If you're in the area, visit the shady Glen Isle Resort, now on the National Register of Historic Places.
A turn onto County Road 62 in Grant leads to a dirt road winding to the top of Guanella Pass, via the Guanella Pass Scenic and Historic Byway, and down the paved side into historic Georgetown. This road affords superb views of changing aspens each fall. Just beyond Grant, U.S. 285 climbs to 10,000-foot Kenosha Pass, a mecca for hiking, mountain biking and horseback riding. This mountain pass also provides a spectacular vista of the South Park National Heritage Area. The famed 500-mile Colorado Trail crosses the highway here and winds its way into the resort town of Breckenridge, while to the south of Grant awaits the Pike National Forest, some of the best mountain hiking in the state.
Other Cities in the Region