Glenwood Springs
Colorado's Land of Water, Glenwood Springs, sits at the confluence of the Colorado and Roaring Fork rivers and is known the world over for its famous hot-springs amenities. You'll find plenty of things to do in this historic town, including snow sports, Gold Medal fishing, rafting and miles of scenic hiking/biking trails.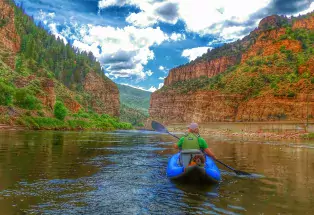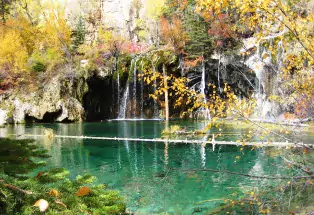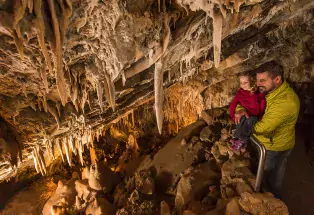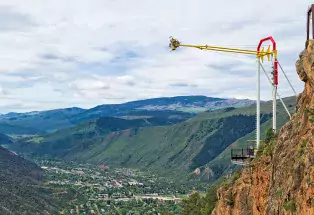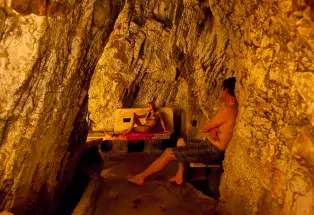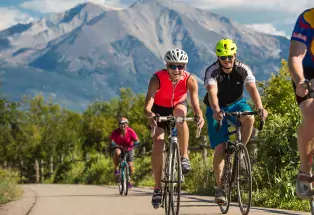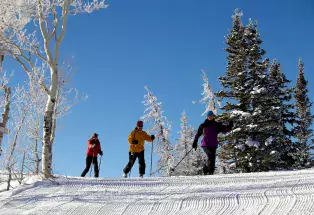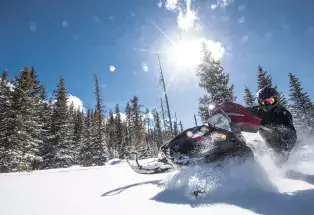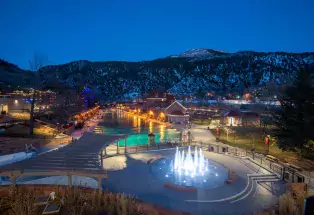 For thousands of years, people have recognized the restorative powers of water. Sure, it can quench your thirst, but when the earth heats it up, like it does in Glenwood Springs, the power of water is unleashed. Just add water to your Rocky Mountain holiday.
Glenwood Springs is in the heart of the Colorado Rocky Mountains. Famous for its geothermal amenities and outdoor adventures, Glenwood Springs is home to one-of-a-kind attractions and is arguably the best destination for Colorado hot springs. Glenwood Hot Springs Resort is considered the world's largest mineral hot springs pool; it features two enormous outdoor pools and the award-winning Spa of the Rockies. Just downstream, Iron Mountain Hot Springs is situated along the Colorado River and boasts 16 smaller natural-springs pools, all varying in shape and temperature. America's only mountaintop amusement park, Glenwood Caverns Adventure Park, combines spectacular cave tours and thrill rides with breathtaking views of the Roaring Fork Valley. The Yampah Spa and Vapor Caves feature naturally occurring mineral-steam baths, a rare geological feature. Hanging Lake, located in Glenwood Canyon, is a U.S. Forest Service designated National Natural Landmark and is considered one of the most beautiful hikes in Colorado.
A four-season destination, there is no shortage of things to do in Glenwood Springs. During the warm-weather months, rafting the Colorado River through scenic Glenwood Canyon, cycling paved and unpaved trails and fishing miles of Gold Medal rivers and streams are top choices for visitors. In autumn, Glenwood Springs welcomes leaf-peepers and big-game hunters to the area. Skiing, snowboarding and snowmobiling at Sunlight Mountain Resort dominate winter itineraries.
Glenwood Springs also has a dynamic dining and entertainment scene. With everything from farm-to-table eateries to award-winning breweries, Glenwood Springs' restaurant scene is a consistent source of culinary delights. For entertainment, the Glenwood Vaudeville Revue keeps visitors in stitches with its hilarious comedy-musical dinner show. At the Riviera Supper Club & Piano Bar, visitors can listen to live music while they dine. The restaurant also hosts musical and mystery-themed dinners and events. Other venues regularly offer music and some night spots offer dancing.
The town has a vibrant history. In the late 1800s, dentist-turned-gambler/gunfighter John Henry "Doc" Holliday came to Glenwood Springs seeking a cure for his advanced tuberculosis. Unfortunately, his illness was too far advanced for a cure. Western history and "Doc" fans pay homage to the icon by making the short hike to his grave marker in Linwood Cemetery and by visiting the Doc Holliday Museum in the heart of downtown.
Other Cities in the Region