Snowmass
As the name suggests, Snowmass is a world-class ski resort with more than 3,000 acres of massive mountain terrain. In the summer, Snowmass is known for outdoor adventures and engaging events set against a spectacular backdrop of mountains, rivers, wildlife and sunshine.

 
The iconic Snowmass Balloon Festival fills the skies each September.
Snowmass Village is the ultimate playground for family fun.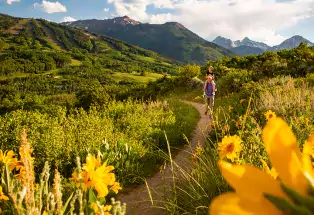 Find world-class hiking and biking trails right outside your door.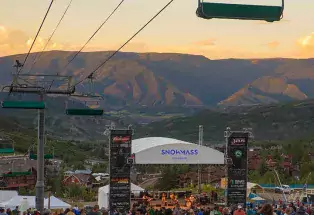 Enjoy free summer mountainside concerts every Thursday evening.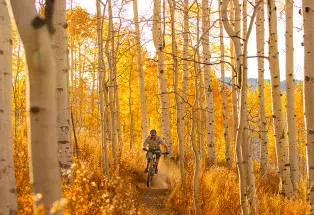 Explore 90 miles of gold-level IMBA biking trails.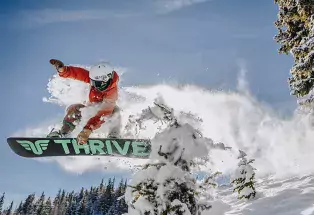 Snowmass is the second-largest ski area in Colorado.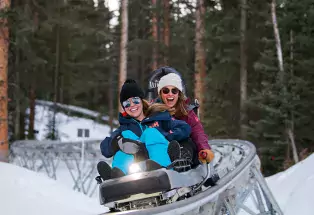 The Breathtaker Alpine Coaster zips through the forest in both winter and summer.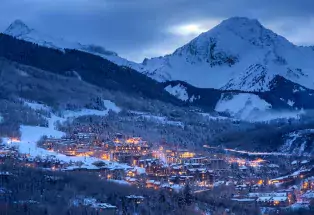 Snowmass Village, nestled in the Rockies, features 95 percent slopeside lodging.
Whatever the season, Snowmass is easy to reach, only 6 miles from a nationally served airport with easy international connections, and just 9 miles from Aspen. 
Snowmass Ski Area is the second-largest ski resort in Colorado and the largest of the four mountains that make up the Aspen Snowmass resort, with 4,406 feet of vertical rise and 3,332 acres of parks, pipes, groomers, glades, cliffs and steeps. Snowmass is a mountain loved by many for its variety of terrain, uncrowded slopes, and abundance of ski-in, ski-out lodging. Off-mountain, Snowmass offers a wealth of winter activities such as cross-country skiing, snow tubing, ice skating, an alpine coaster, and a slopeside village brimming with restaurants and shops. 
Year-round, Snowmass' V.I.K. (Very Important Kids) program offers daily family activities including storytelling, sing-alongs by a cozy fire, cookie decorating, kids' crafts and more.
Summer in Snowmass is nothing short of spectacular. Situated among breathtaking peaks and verdant valleys, Snowmass puts nature's playground at your doorstep, with more than 80 miles of hiking and biking trails, clear rivers for fishing and rafting, and stunning views as far as the eye can see. When the snow melts at Snowmass, biking becomes king of the mountain, with impeccably maintained trails across lift-served and cross-country terrain, with easy access to rental gear, group and private lessons and a contagious passion for the sport. In fact, the area's mountain-bike trails have been rated an IMBA Gold Level Riding Center. And hikers will find a multitude of trails at their fingertips, ranging from guided wildflower walks to high-alpine hikes.
There's plenty of fun to be had in the village too, with al fresco dining, open-air concerts, festivals, a renowned arts center, and even a genuine Western rodeo. 
Snowmass Village is a rare gem of the Colorado Rockies in any season, a place to reconnect with what matters most: the magnificence of nature, the thrill of adventure, and the joy of family and friends.
Find places to stay in Snowmass
See how to get to and around Snowmass
Check out our Colo-Road Trip itineraries: 3 Perfect Days in Snowmass and 3 Perfect Winter Days in Snowmass.
Other Cities in the Region