Mesa
The quiet, unassuming community of Mesa is a gateway to Grand Mesa, the world's largest flattop mountain.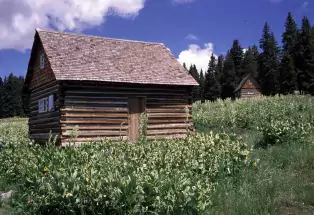 Visitors will enjoy panoramic views stretching from valley floor to the mesa top as they tour the Grand Mesa scenic and historic byway (Hwy. 65), which winds past bucolic scenes that appear ripped from a postcard. Fruit orchards, vineyards and fluttering aspens fill the landscape as the byway climbs to 10,000 feet. Be sure to stop at road-side stands along the way for harvest-fresh apples and peaches.
In downtown Mesa, a few cafes, gift shops and a country market will supply travel necessaries. Stop into any store for a brochure on Mesa's self-guided driving tour of the many old barns in the area. On the outskirts of town are acres of open space and miles of trails. In addition, more than 200 lakes are buried within picturesque pine forests. There are opportunities for fishing, hiking, camping, biking and just about any other outdoor adventure. In winter, skiers head to nearby Powderhorn resort or head to one of several area cross-country trails.
Other Cities in the Region