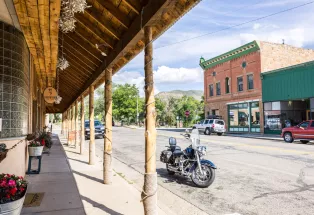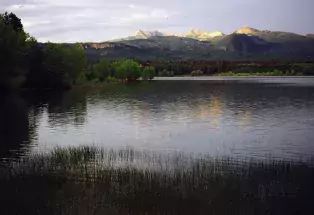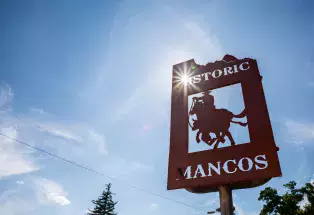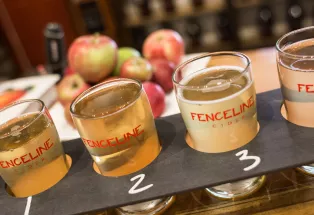 Mesa Verde Country Tourism Office
928 E. Main St., Cortez, CO 81321
Colorado Welcome Center at Cortez
928 E. Main St., Cortez, CO 81321
Something magical happens, however, once visitors step onto the quaint, historical streets of town that once inspired Western writer Louis L'Amour (it was here, in fact, where he wrote many of his beloved novels).
The historical buildings (including the Columbine Bar, one of the oldest operating bars in Colorado), Main Street cattle drives and quaint shops keep that Western feeling alive. What sets Mancos apart from so many old Western towns is the wave of artisans who've left their indelible mark on town.
The beauty of Mesa Verde Country is — no surprise — a deep well of inspiration, and Mancos' artist community reflects that. Stroll through town and soak up this blend of cowboy culture and artistic flair in the galleries and shops. Enjoy a craft cider from locally sourced apples, a locally made beer or a cup of locally roasted coffee alongside the river, and keep an eye out for vibrantly colored murals as you stroll. If you're lucky, you might get to watch the biannual cattle drive roll down Main Street.
Of course, Mesa Verde National Park is less than 15 minutes from town, a must-see destination in southwest Colorado. After you've toured the ancient dwellings and learned about this area's earliest inhabitants, head back to the uncrowded setting of town. The nearby Chicken Creek trail system offers peaceful exploration, be it on foot, bike or skis.
Mancos is a wonderful destination year-round for that perfect blend of history, art, the great outdoors and traditional Western character.
Want more?
Mancos is just one of the towns that make up Mesa Verde Country. Check out Dolores and Cortez.
Get the Mesa Verde Country guide.
Other Cities in the Region