Colorado Springs
Known as Little London in its early days, the city was founded in 1871 as a resort town by Civil War hero, General William J. Palmer. Today, Olympic City USA is home to more than 55 unique things to see and do. Enjoy stunning natural scenery, endless blue skies and exciting choices for outdoor adventure. See where Olympic dreams are born and discover all that Colorado's second-largest city has to offer.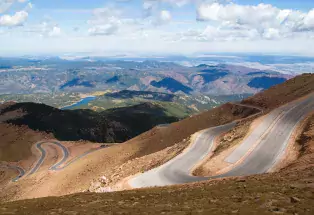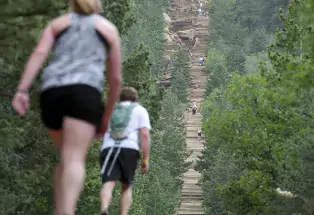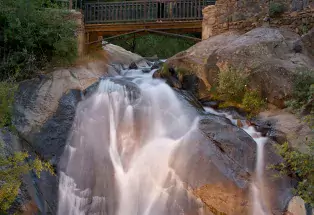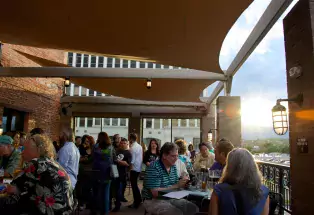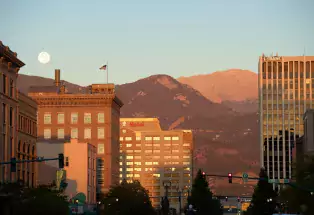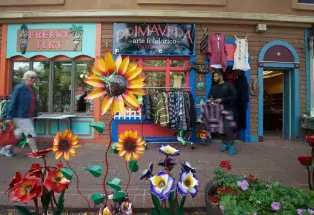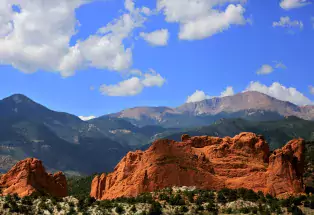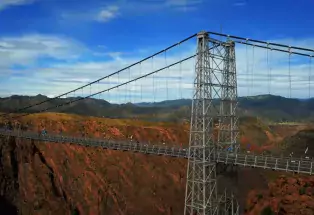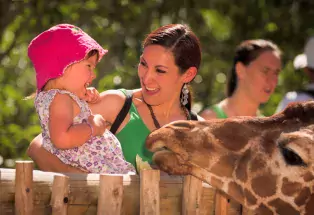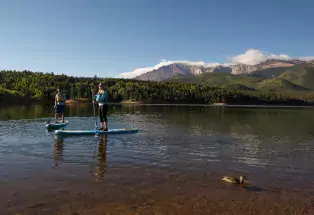 515 S. Cascade Ave., Colorado Springs, CO 80903
Things to See & Do
Read 10 Not-to-Miss Experiences in Colorado Springs
The city sits at the foot of one of the nation's most famous landmarks, Pikes Peak – America's Mountain, whose summit inspired Katharine Lee Bates to pen the words to "America the Beautiful." Visitors ascend this 14,115-foot beauty accessible via car, bicycle or hike. Each summer, skilled professional drivers gather to race up the highway during The Broadmoor Pikes Peak International Hill Climb.
One of the country's most treasured parks, Garden of the Gods, is free to the public. The impressive red rock formations draw those with smartphones and cameras to capture a perfect shot of the rocks that frame snow-capped Pikes Peak. Travelers can enjoy climbing, hiking, cycling and even horseback riding.
With more than 55 area attractions, there's much more to capture visitors' attention. Choose from places like the Colorado Springs Pioneers Museum and the Money Museum to Cheyenne Mountain Zoo and The Broadmoor Seven Falls. 
Home to the U.S. Olympic Committee, Colorado Springs Olympic Training Center and the new U.S. Olympic & Paralympic Museum, visitors can watch world-class athletes in action. Another worthy stop is the U.S. Air Force Academy an elite university and military training academy just north of the city.
Don't miss the abundance of scenic trails, treks and open spaces for the perfect breath of fresh air.
Where to Stay
Lay your head at a variety of beautiful lodging properties. From a Five-Star "Grand Dame of the Rockies" to the cutest cottages and cabins nestled in Pike National Forest, there are choices to fit every vacation and long-weekend budget.
Eat & Drink
Sip and savor your way through Colorado Springs' delicious food and beverage scene. Pour a pint at more than 30 regional craft beverage stops and enjoy a flight at small-batch distilleries.
Order up an amazing meal inside a real Boeing KC-97 tanker and at many Food Network-featured locations. Grab your walking shoes for a historic and filling Rocky Mountain Food Tour experience and a fancy hat for pinkies-up Victorian teas.
Hidden Gems
Hit the path less-traveled and take in some of the Pikes Peak region's lesser-known spots. Pan for gold at the Ghost Town Museum, appreciate the art of flight at the National Museum of WWII Aviation, descend the Mollie Kathleen Gold Mine and find some impeccable views from trails in nearby Woodland Park and Monument.
Other Cities in the Region