Howard
Located in the heart of Pleasant Valley about 13 miles outside of Salida, the community of Howard offers quiet, peaceful living, and is especially popular among recreational vehicle travelers.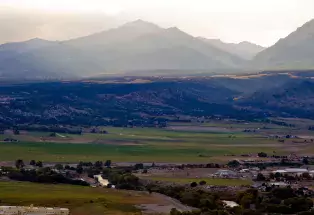 A couple of large, shady RV parks situated along the roaring Arkansas River provide perfect resting points for road-weary travelers. The parks also offer camping spots, a restaurant and a general store. Nearby Salida, a community with a restored downtown featuring art galleries and cozy cafes, has more restaurants and hotels.
With the famed rushing waters of the Arkansas running right though Howard, this area is a popular whitewater-rafting site and trout-fishing area. To the west, the San Isabel National Forest provides many opportunities for adventure, including hiking to crystal-clear mountain lakes and looking for watchable wildlife. Nearby activities include horseback riding, hiking, ATV tours and golfing. The Rainbow and Colorado trails offer epic views and terrain for hiking or mountain biking, and Monarch Mountain Ski Area, located on a nearby pass, is a top winter destination for excellent skiing on some of the fluffiest snow in the state.
History buffs will enjoy a self-guided heritage tour of Historic Howard, where you can stroll through memories of everything from local dances to a smal-town scandal that resulted in rotten-egg throwing.
Other Cities in the Region