Salida
Salida is located in the heart of the Rockies in central Colorado. The Sawatch Range, the Arkansas River and Monarch Mountain surround this hamlet of a town nestled in Chaffee County.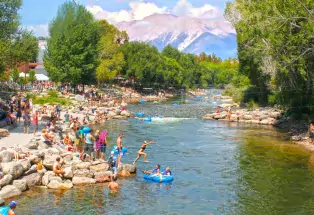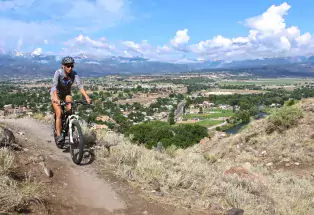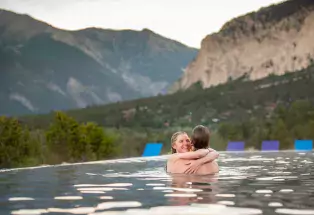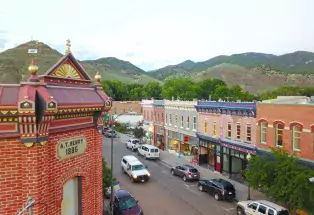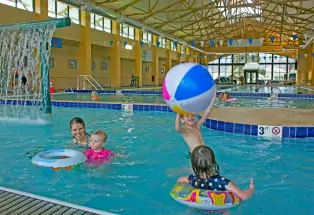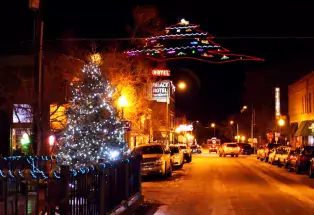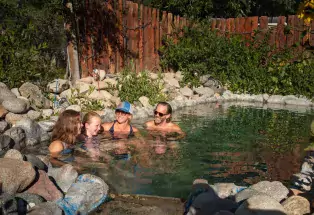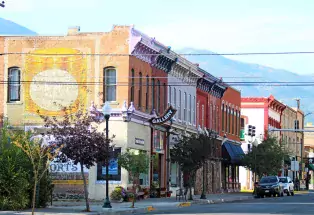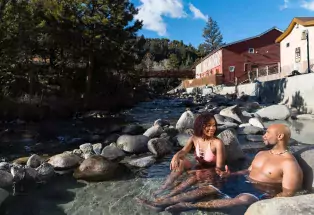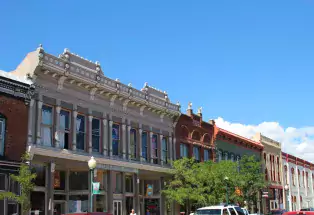 Charming, friendly, artistic and historic — there's plenty to keep visitors busy throughout the year in this mountain community. See for yourself with a live view from one of the many webcams in Salida, and get a free visitor guide to help plan your trip.
Originally founded in the 1800s, Salida was a stagecoach stop and later became a stopover on the Denver & Rio Grande Railroad. Salida's delightful downtown is on the National Register of Historic Places. It not only is the largest historic district in the state, but it also has some of the most significant and beautiful historic buildings in Colorado. History details can be found in every nook and cranny as you explore this walkable downtown.
Things to do in Salida
Hiking the Sawatch Range is simply breathtaking. Chaffee County boasts the most 14ers in a single range within the state. Countless miles of trails will leave you longing for some hot water to soothe your weary muscles. Family-friendly hot springs are within our city limits. And in the northern end of the county, you have your choice of natural healing waters, some complete with waterslides and spa.
If exploring off road is more your speed, Salida has ample four-wheeling options in its stunning high-country backyard. These dirt roads will lead you anywhere from high alpine lakes to off-the-beaten path ghost towns.
Because of Salida's "banana belt" weather, Salida biking can almost be a year-round activity. Trail systems continue to expand and impress some of the most avid riders in the state — but there are trails for everyone in the family. Besides road-biking options, you will also notice that you will likely see more bikes than cars in downtown Salida. Salida loves bikes!
Whitewater rafting and fishing is renowned as well. The Arkansas River welcomes thousands of visitors each year. Trust us, your experience will leave you wanting to come back for more. Salida's whitewater park and beach scene will additionally make you wonder "who really needs an ocean?" The beach vibe is festive and fun. Don't forget your boogie board! Discover more whitewater rafting opportunities in Salida.
Though the area's weather is mild, winter still manages deep snow at higher elevations! Cross-country and snowshoe trails, dog sledding and snowmobiling are just 20 minutes from town. And if powder is calling, there is no better place than Monarch Mountain to hit the slopes.
Salida offers much more than chills and thrills: Dining, libations, shopping and countless events will leave you with more difficult decisions, so make sure to plan to stay that extra day. One of the biggest draws to Salida for more than 30 years has been the many art galleries for collectors and art addicts. Stand on one street corner and count numerous galleries waiting to impress you. The Steamplant Event Center and the Rotary Amphitheatre in Riverside Park also offer weekly music all summer long. Salida lodging options include an abundance of vacation rentals with Victorian-era charm, as well as boutique hotels and stellar camping — in the high country or beside the Arkansas River. Neither option, indoors or out, will disappoint.
Not a day goes by when a local doesn't hear, "We love Salida! We want to move there!" Check it out for yourself — let this "Mayberry" of a town enchant you, and find out why locals love it, too!
Other Cities in the Region