Pueblo
From the cultural diversity of its food to the historical nature and development of new and past traditions, Pueblo continues to be known as the melting pot of Colorado.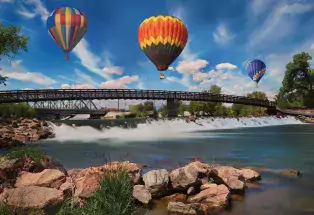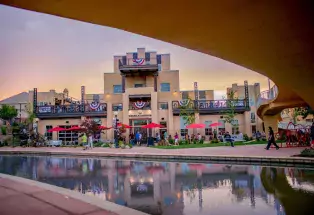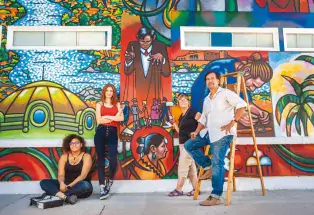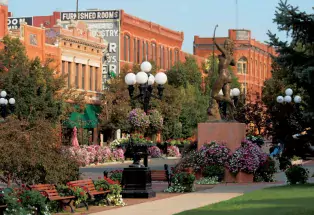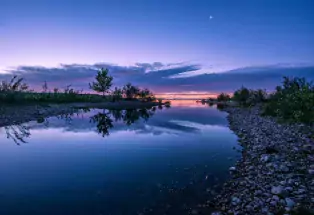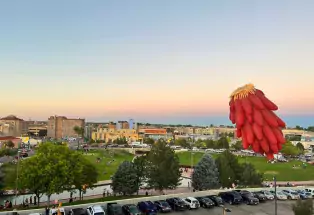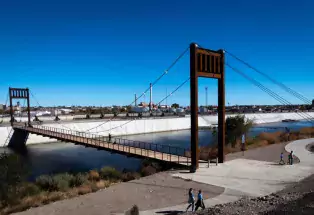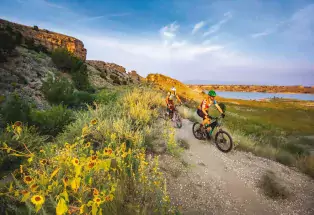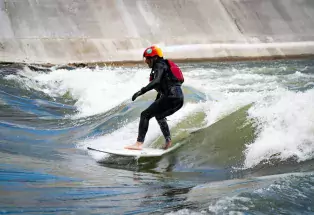 Nestled in the front range of the Rocky Mountains, the city thrives not only on its mild year-round temperatures but also on its locally grown Pueblo green chiles.
Set just 30 miles south of Colorado Springs, Pueblo is located conveniently off the I-25 corridor making travel easy, no matter the direction you may be coming from. Whether it's a stop at one of our local breweries to quench your thirst or a weekend escape to play golf in the winter months, Pueblo offers a wide range of attractions for visitors year-round. 
Things to Do in Pueblo
A Spicy Palate Paradise 
It's no secret Pueblo packs some spice into every cuisine that the city has to offer. From everyday lunch spots like Milberger's to five-star steakhouses like Twenty One Steak, expect bold flavors, fresh ingredients and of course ... Pueblo green chiles. 
The city prides itself on the merging of new and old traditions, through the creativity of food and beverages. From staple restaurants established in the early 1950s, like Passkey, to new concepts that joined the scene in 2023, like Fuel & Iron Food Hall, the diversity and range does not stop. 
If it's a sweet tooth you're trying to please, head on over to Taffy's candy shop and indulge in homemade fudge, cinnamon suckers or a crisp candy apple. Not sweet enough? No problem! Bite Me Cake Company can target any sweet-cream craving you may have.
Or take matters into your own hand and follow our 2023 Spice Up Spring winner's board. In this annual contest we ask local restaurants to create their most iconic green-chile inspired dish in one of four categories: appetizer, entree, dessert and cocktail. 
The Melting Pot 
Like many cities we have our established neighborhoods, but what makes ours different is the ethnicity and culture. Being home to one of the largest steel industries in North America, Pueblo built itself off the migration and work ethic that the Steel Mill brought to the city. The most historically popular neighborhoods are Bessemer, Mesa Junction and the Grove, all of which were home to and heavily influenced by Italian, Slovenian and Hispanic immigrants. Through the years, the language and culture of these individuals built the foundation of the city we see today. 
Outdoor Adventures 
Being home to Colorado's most visited state park has its perks, especially when it's only a 5-mile drive from downtown. Lake Pueblo State Park remains the front runner for outdoor recreation and adventure in southern Colorado. Whether it be boating, camping, paddleboarding, fishing, birding or trails you're after, the park is sure to please. If your quest for major trails is still left unfulfilled, find your way to over a thousand miles of routes and paths throughout the city and county, including our most recent addition: the levee and mural project. Don't forget to reward yourself on your outdoor pursuit by finishing off the day at Brues Alehouse in their newly renovated beer garden. Enjoy a scenic view of the sunset and Pueblo's Historic Arkansas Riverwalk while enjoying a personalized craft beer flight or signature cocktail. 
Art, Culture & Festivals 
The Creative Corridor is an area packed with galleries, museums, street sculpture and fountains, cafes, live music and street performers that are all ready to challenge your imagination and inspire your visit. The Creative Corridor is focused around the three historical city centers of Pueblo: Downtown Main Street, Union Avenue Historic District and the Mesa Junction. Each retains its own uniqueness while providing an enjoyable stroll from one end to the other. 
Late summer is when the city thrives, hosting two of its biggest events: the Colorado State Fair and the Pueblo Chile & Frijoles Festival. In late August, you can always expect the state fair to kick off with an annual parade, then enjoy 11 days of rides, food, rodeo, concerts and so much more. The annual Pueblo Chile & Frijoles Festival, held the third weekend of September, celebrates the harvest season. The event revolves around rich agricultural influence from fresh farm products, as well as live entertainment and more than 180 vendors.
Colorado State University Pueblo 
With Pueblo's growth came the evolving development of the city's very own 275-acre NCAA Division II university. With more than 22 varsity sports teams, 48-plus undergraduate and graduate programs, and a 15-to-one student-to-professor ratio, the university has put itself on the map. Participating in the Rocky Mountain Athletic Conference, the school boasts a 15 percent student-athlete population, with an impressive collection of national and RMAC titles. You will also find CSU Pueblo students ready to assist visitors at the Visit Pueblo Welcome Center where you'll find information, maps and tips on how to visit Pueblo like a local. 
Other Cities in the Region