Pueblo
It's said that the earliest permanent building in Colorado was erected in Pueblo by Lt. Zebulon Pike while he explored this part of the West. On his heels, Colorado's earliest pioneers established Fort Pueblo, a trading post on the banks of the Arkansas River.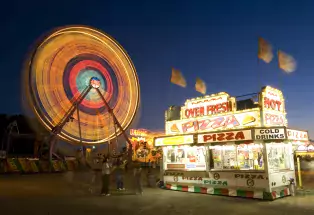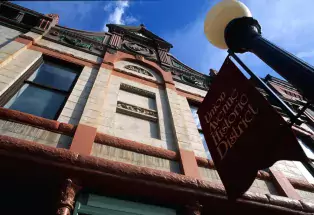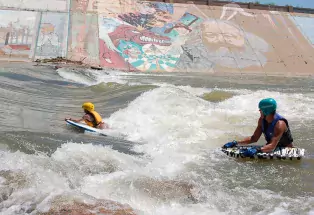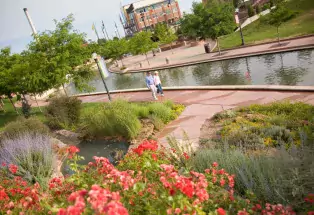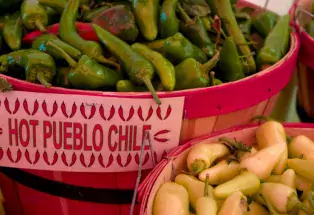 The arrival of the Denver & Rio Grande Railroad in 1872, combined with the availability of coal, came together to create what later was known as the Steel City, which became Pueblo's identity.
Pueblo Attractions
Pueblo has changed over time, its steel mills giving way to the Riverwalk and family cafes joined by upscale restaurants and craft breweries. Today, the city is a thriving town that values culture and arts as well as livestock shows and hot-rod expos. In fact, the city's Creative Corridor runs through three historic neighborhoods, filled with galleries, museums, fountains, live music and other arts festivities.
One of the city's claims to fame is its Mexican food. Pueblo farmers grow their own variety of green chile, made into a savory stew to top just about anything edible. Local growers bring their produce to farmers' markets all over the region each summer. Each fall, the Chile & Frijoles Festival celebrates the harvest and the city's Hispanic heritage.
Downtown events often revolve around the Sangre de Cristo Arts & Conference Center and adjacent Buell Children's Museum, which has won national recognition for excellence.
The city's ambitious Nature and Wildlife Discovery Center provides pleasant hiking along the river and houses rescued wild birds such as owls and eagles. There's also Lake Pueblo State Park west of town, where fishing, boating and other water sports are the order of the day, as well as great mountain biking trails. And in City Park, there's a zoo, including children's carnival rides and an antique carousel.
Pueblo has not forgotten its roots. Witness the revitalization of the Union Avenue Historic District and the completely rebuilt El Pueblo Museum, which honors the area's history and cultural diversity. Those in search of more history can find it at Rosemount Museum, home of one of the city's founding fathers, or the Steelworks Museum of Industry & Culture, which houses a collection of archives and artifacts associated with the CF&I steel mill and its mining communities.
Colorado State Fair
And if you're fortunate enough to visit Pueblo in late August or September, you just might catch the annual Colorado State Fair, nearly two weeks of carnivals, livestock shows, rodeos and concerts, or the Chile & Frijoles Festival, a free-for-all celebration of the prized, locally grown prized green chile served countless ways — and one of the reasons Pueblo's on the rise as a top food city in Colorado. Another is a long tradition of Italian, Greek, Slovenians, Polish, Irish, German and African-American Puebloans that are shaping the city's menus.
Other Cities in the Region