Granby
Granby, in the Middle Park area of Colorado, falls between two well-known communities — Winter Park, with its ski area, and Grand Lake, at the western entrance to Rocky Mountain National Park in Grand County. Granby is conveniently located in the heart of several major Rocky Mountain attractions.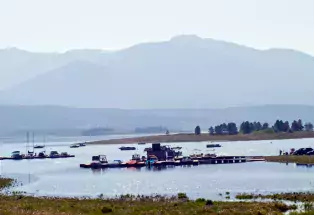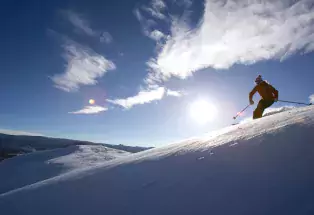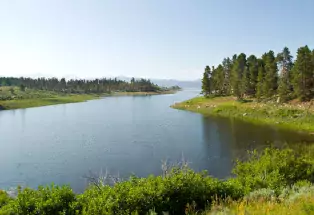 516 E. Agate Ave., Granby, CO 80446
Grand County Colorado Tourism Board
P.O. Box 131, Granby, CO 80446
In winter, you can head down to Winter Park, or you can ski the nearby Granby Ranch, a family-style ski area that makes it easy to keep track of the kids and also caters to telemark skiers. In summer, there's abundant hiking in the nearby Arapahoe National Forest.
Generally less crowded than Grand Lake, Granby offers easy access to the western side of Rocky Mountain National Park. Lake Granby is one of Colorado's largest, and is popular with trout and salmon anglers; and there's Gold Medal fishing on the Fraser River. The area is also home to the Colorado River headwaters and its namesake scenic byway.
Not far from Granby are a few of the country's highest-rated guest ranches, where visitors can get excellent horse programs and gourmet meals in elegant ranch settings. They also serve as central locations for everything from hot-spring pools to world-class skiing.
Its charming main street is perfect for strolling and ducking into shops and restaurants, and the town is home to four golf courses (Grand Elk, Pole Creek, Grand Lake and Granby Ranch golf courses). Summer rodeos and farmers' markets, ice-fishing tournaments in winter and other events throughout the year show off Granby's special sense of community.