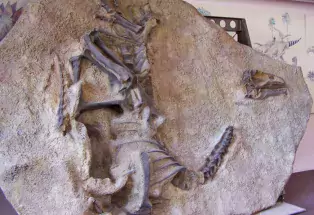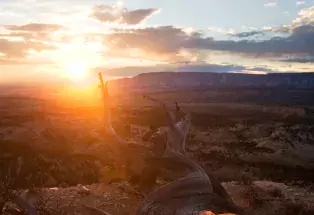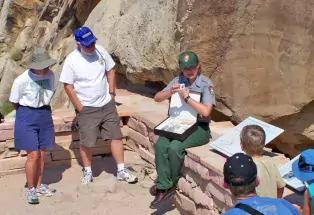 1111 W. Victory Way, #117, Craig, CO 81625
Colorado Welcome Center at Dinosaur
101 E. Stegosaurus St., Dinosaur, CO 81610
This small community welcomes visitors down Dinosaur Diamond, a driving tour of this stunning area that conveniently passes through town.
The Colorado Welcome Center and Dinosaur National Monument Visitors Center are both ideal places to begin any journey in this area, where friendly staff can answer any of your questions and help you make a plan for touring the area's sights. 
The town is frequented by those returning from rafting adventures on the legendary Yampa and Green rivers, which flow through the monument. One of many take-outs for these expeditions is in Echo Park, where the impressive Steamboat Rock rises over the confluence of the two rivers. This area remains a habitat for endangered peregrine falcons, golden eagles, bighorn sheep, Colorado pike minnows and razorback suckers. Those finishing their wilderness expeditions here can head into Dinosaur for much-needed rest and relaxation.
Outdoor recreation around Dinosaur isn't just limited to the national monument. Camping, hiking, hunting, fishing, mountain biking, four-wheeling and canoeing are also available in many of the public lands that surround the town. In fact, wildlife viewing in the area for deer, elk, antelope, fox and a variety of birds is sublime at dawn and dusk.
Dinosaur National Monument was recently named an International Dark-Sky Park. Its sheer lack of light pollution means visitors can see a stunning array with the naked eye or with telescopes and binoculars. Take advantage of night-sky ranger programs near Split Mountain Campground.