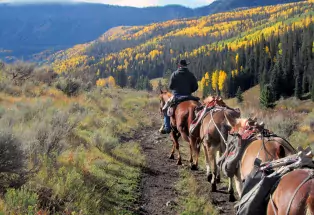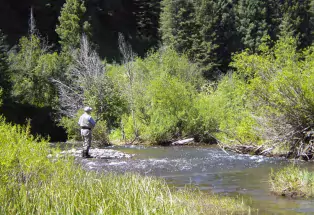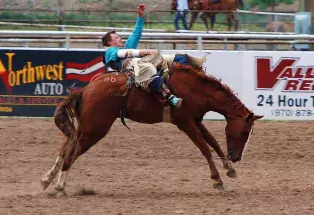 For those seeking easy access to hiking, OHV trails, camping, hunting, fishing, backpacking, horseback riding, snowmobiling and other outdoor recreation, Meeker is a sure thing.
Fishing and hunting are also big businesses here. Anglers can take advantage of several public access fishing areas within a couple miles of town, and public lands outside of town offer a variety of fishable waters. A dramatically scenic drive is the Flat Tops Trail scenic byway; the 82-mile drive starts in Meeker and offers lots of picturesque pull-offs along the journey to Yampa.
A roster of annual festivals, including the Meeker Summer Rodeo Series (June–August), the Range Call Fourth of July celebration, the Meeker Mustang Makeover (September) and the Meeker Classic Sheepdog Championship Trials (September).
For a peek into the history of the area, visit The White River Museum, which is housed in the 1880s U.S. Calvary Garrison's officer's quarters. See photos of early settlers and the stories and artifacts they left behind, including clothing and jewelry, uniforms from every branch of the service worn by Meeker men, moccasins made by a Ute Indian woman, an original hand printing press used by The Meeker Herald and much more.
In the winter, hop on the White River Nordic Council's groomed trails, including the one to Marvine, where a warming hut and hot chocolate await! Snowmobiling in Meeker offers something to riders of every skill level. There are 178 miles of trail in Rio Blanco County maintained by the White River Snowmobile Club.