Yampa
Considered the gateway to the famed Flat Top Mountains, Yampa began as a hunting camp. Originally named Egeria, the town was renamed Yampa after numerous yampa plants were discovered in the area.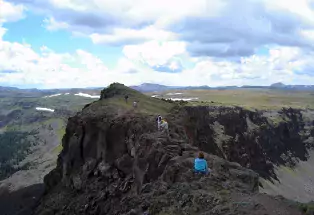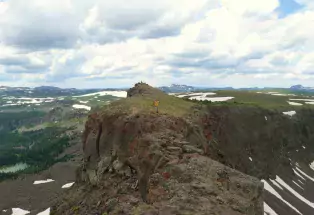 In the late 1880s, the town operated as a shipping center, connecting the goods shipped by rail into Wolcott to the homesteaders settling in the remote Steamboat Springs area.
Later the lumber industry found a boon in the rich forests surrounding Yampa. In fact, 12 sawmills called Yampa home when the community incorporated in 1902. A grand hotel and saloon accompanied the town's growth. Although some significant historic structures were burned in a fire, much of Yampa's past is preserved at the Yampa-Egeria Museum, housed in an original bank building on historic Main Street. Highlights of the museum tour include an old opera house, the 1902 Antlers Hotel, firehouse, jail and numerous other buildings and educational displays.
Today, instead of growing lettuce and spinach, the fields surrounding Yampa yield hay and support cattle and sheep farming. The rural nature of this remote town appeals to annual visitors, many of whom come to or through the area for extensive recreational opportunities. One county road in Yampa leads west to the scenic Stillwater Reservoir, where visitors can camp, boat and fish. The village is also surrounded on both sides by the Routt National Forest. On the west side is the Flat Tops Wilderness Area, an often-overlooked natural area featuring quiet hiking trails, stunning views and natural mountain lakes. Interesting landscapes range from heavily forested lower lands to high mesa tundra.
One way to explore the area is via the Flat Tops Scenic Byway, which winds through pastures, lakes, forests and views of the White River Valley. Stagecoach State Park, Trappers Lake and Devil's Causeway are other popular ways see the area's natural beauty.