Kremmling
Surrounded by towering snowcapped peaks and primitive forests, Kremmling is nestled in spectacular northern Rocky Mountains scenery and is one of Colorado's best kept secrets. Come for the natural beauty and stay to unwind (you won't find crowds and traffic jams here!).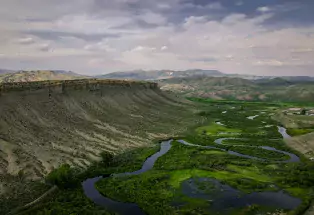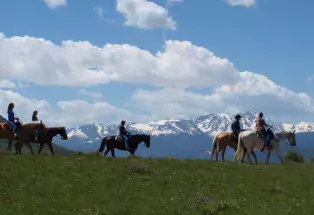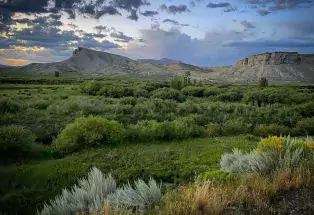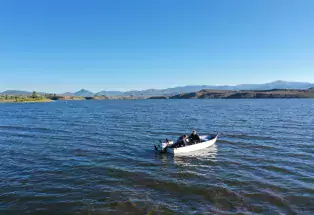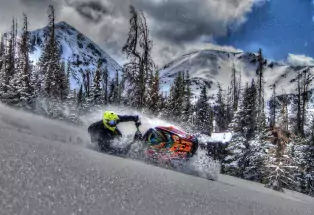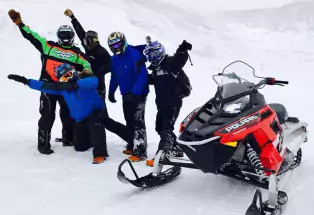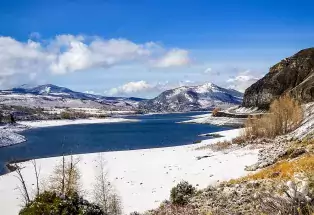 Kremmling Area Chamber of Commerce
203 Park Ave., Kremmling, CO 80459
Grand County Tourism Board
P.O. Box 131, Granby, CO 80446
Found at the confluence of Muddy Creek and the Blue and Colorado rivers, the tiny mountain town east of Steamboat Springs is located at the crossroads of Hwy. 9 and historic Hwy. 40. It's also mere minutes from gorgeous Colorado attractions like Wolford Mountain, Williams Fork Reservoir and Green Mountain Reservoir.
Things to Do in Kremmling
Known for its breathtaking vistas, a bounty of Colorado wildlife and miles of forestland, Kremmling is the ultimate basecamp for adventure. Not only is it a sportsman's paradise; this idyllic Grand County destination is ringed by three national forests — Routt, Arapaho and White River — and offers all types of outdoor recreation. In summer, try fishing in Gold Metal waters, big- and small-game hunting, hiking, motorized sports on miles of OHV trails, camping, horseback riding, boating, paddleboarding and whitewater rafting. When you're ready to rest your weary muscles, head to nearby Radium Hot Springs. Find Kremmling hiking, biking and off-road trail information
There's a lot to do at Kremmling's Wolford Mountain Recreation Area. An ice-fishing tournament is hosted on the Wolford Mountain Reservoir each February. In addition, the recreation area that's overseen by the U.S. Bureau of Land Management boasts a trail system providing all sorts of fun nonmotorized and motorized things to do just north of town. More than 300 miles of cross-country-ski trails beckon around the surrounding Grand County area.
No matter what season you plan your visit, Kremmling offers an abundance of memorable recreational opportunities.
Kremmling History
Rich in Western history and heritage, Kremmling is named for Rudolph Kremmling, a businessman who opened a trading post on the north side of the Big Muddy Creek in 1884. The silver-lead deposits of upper Williams Fork were part of Colorado's gold- and silver-mining past. The famous Western writer Zane Gray also stayed at Kremmling's historical Hotel Eastin, where he wrote some of his popular stories including "The Mysterious Rider."
Fun fact: In the early 1800s the unofficial boundary between the United States and the Republic of Texas was so vague that Texas claimed the northwestern panhandle that extended all the way to Kremmling. In 1850, the federal government purchased Texas' claims in Colorado.
Explore Kremmling events
Find Kremmling restaurants
Check out Kremmling hotels, dude ranches & campgrounds