Parshall
This is that Colorado nook where visitors can learn the local scoop over a great hamburger and beer with local ranchers.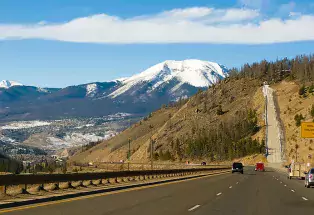 Time nearly stands still in Parshall, near Kremmling, but what does change is certainly discussed at the town's sole restaurant/bar. The countryside near Parshall reveals high mountain ranches and river valleys surrounded by mountain vistas. Visitors will enjoy easy access to fly-fishing and a chorus of birds along the Colorado and Williams Fork rivers. From lazy riverside strolls to spectacular stargazing, any pursuit in Parshall will make visitors feel like they're a million miles away.
The town's biggest draw — Williams Fork Reservoir, south of Parshall — is an ideal spot for all types of camping and boating activities. Home to the largest pike ever caught in Colorado, this well-stocked lake also draws fishing enthusiasts, especially each spring. The Bar Lazy J Guest Ranch offers family-style week-long round-ups and the three-bedroom Parshall Place guest home are among the only lodging facilities in Parshall, but plenty of amenities are available in Kremmling to the west. The neighboring community offers lodging, restaurants and sports-rental facilities, and outfits for fishing, rafting and snowmobiling in the area.
In the opposite direction is the historic town of Hot Sulphur Springs. Native Americans once soaked in the restorative waters here, and the town was later used as training facility for the nation's first ski-jumping team. In addition to a small retreat containing natural hot springs, the rustic main street is home to shops, restaurants, and a museum.