Colorado River Headwaters
Grand Lake
80
State Bridge
Fall
Summer
The Great West
Allow 2
Trip Tips
Stretch your legs at Windy Gap Reservoir, a waterfowl sanctuary located near Granby, for a short, self-guided tour.
Grab a meal in Hot Sulphur Springs at the Dean Public House, one of the oldest buildings in Grand County.
The stretch of road between Kremmling and State Bridge is gravel and lacks services; avoid travel after snow or rain and fill your gas tank before you go.
See some of this byway's highlights — and read below for many more!
The Colorado River Headwaters byway traces one of North America's mightiest rivers from its source. Peaks loom over Grand Lake, where snowmelt forms the Colorado River headwaters. From there you'll pass through verdant ranchland and the yellow-hued Gore Canyon.
Heading east to west, the first stop along the byway is the town of Grand Lake. Situated along the shores of Colorado's largest natural body of water, it's home to high-altitude boating (rent from Grand Lake Marina), fishing and swimming. On its usual crisp, clear mornings, you can watch the sun rise over the ranges in Rocky Mountain National Park, directly east of town.
Because of its proximity, Grand Lake is a popular base for winter snowmobiling and trips into the abutting national park. But if you decide to stay in town, a variety of accommodations, shopping and dining options await you. Stroll the historic boardwalk for nibbles and art; then tour original, historic lodging structures — Kauffman House Museum and Smith-Eslick Cottage Court — to learn about early tourism to the area. Part of the Grand Lake Creative District, Rocky Mountain Repertory Theatre performances date back to the 1960s. Reserve a night for one of its Broadway hits.
Next along the byway is the small community of Granby, one of the last towns before travelers arrive at the western entrance to Rocky Mountain National Park. This high-mountain community sits at nearly 8,000 feet and, like other towns in the area, finds much of its recreation focused on a body of water. The nearest to town is the alpine-studded Lake Granby, which offers plenty to do on its more than 7,000 acres. If you feel like fishing, try casting a line near the dam to pull in a meal-worthy rainbow trout. Mountain biking, golfing and skiing are all pastimes at nearby Granby Ranch. Or explore the area by foot via miles of scenic trail.
Back in town, Granby's revitalized downtown offers plenty of shopping and dining and is a Colorado Main Street Community. Stop by the airport's Emily Warner Field Aviation Museum to soak in more history before hitting the road.
Continue on to Hot Sulphur Springs, which is home to, you guessed it, natural mineral hot springs. This small mountain town almost lost its namesake when the springs fell into disrepair. Fortunately, in the 1990s, they were bought, refurbished and reopened. Today, the springs have once again become a favorite place for residents and visitors to relax after a long day. In the mood for more history? Plan a diversion to the Pioneer Village Museum, which displays early pioneer artifacts housed in the original Hot Sulphur Springs schoolhouse.
Three national forests are a stone's throw from Kremmling, your next stop along this scenic byway. Plan a detour to Routt, White River and Arapaho national forests, which are ripe with year-round outdoor activities. In addition to three national forests, three rivers also converge near town: the Colorado River, Blue River and Muddy River. This confluence makes trout fishing excellent, so don't forget your gear. Head up Trough Road from Kremmling to Inspiration Point for spectacular views of Gore Canyon and the Colorado River.
Finish your drive in the tiny town of State Bridge. A younger crowd is often drawn here, and for good reason — a meandering section of the Colorado River flows gently past the town's banks, providing an ideal staging point for amateur boaters and stand-up paddleboarders. While in town, make sure to check out one of the area's first structures, the State Bridge Lodge. While still living true to its name as a lodge, it's also a major music venue. Take in a show from both nationally acclaimed and local talent from the huge deck that overlooks the Colorado River.
Events on the calendar: Spirit of the Lake Regatta on Grand Lake, Granby Fourth of July Parade, Granby 3 Lakes Ice Fishing Contest, Hot Sulphur Days
Side Trips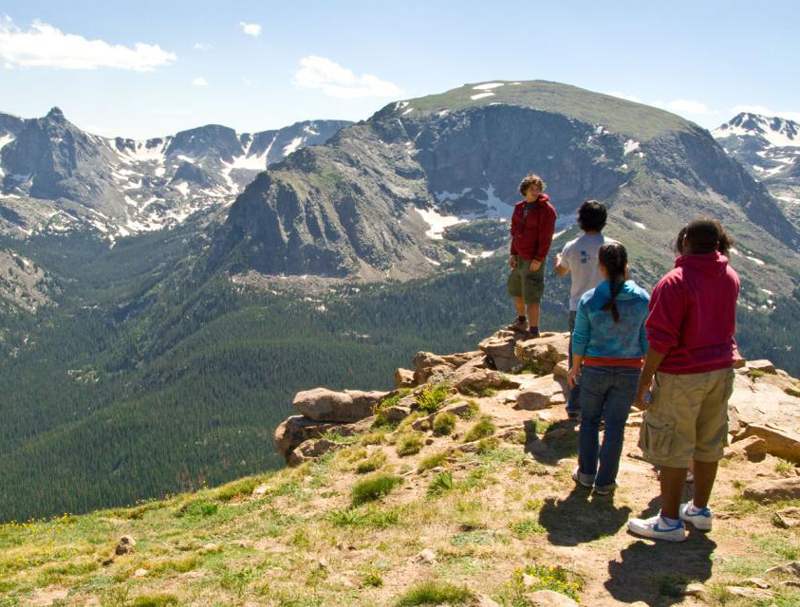 Rocky Mountain National Park
From Grand Lake explore Rocky Mountain National Park, a popular high-country playground complete with rugged mountain peaks, wildlife watching, hiking trails and lakes.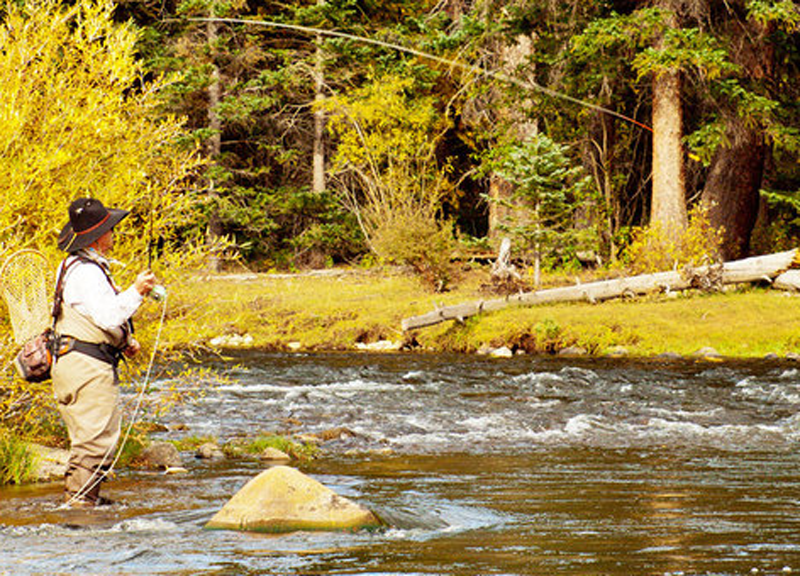 North Colorado Loop Tour
Extend your trip by tacking on North Colorado Loop Tour, a route that stretches from State Bridge to Greeley, connecting three scenic byways.
Winter Park
About 30 minutes from Granby, head to Winter Park to enjoy 600 miles of mountain-bike trails, as well as glorious summertime wildflower hikes.
See All Byways