Cache la Poudre-North Park
Fort Collins
101
Walden
Fall
Summer
Denver & Cities of the Rockies
The Great West
Allow 3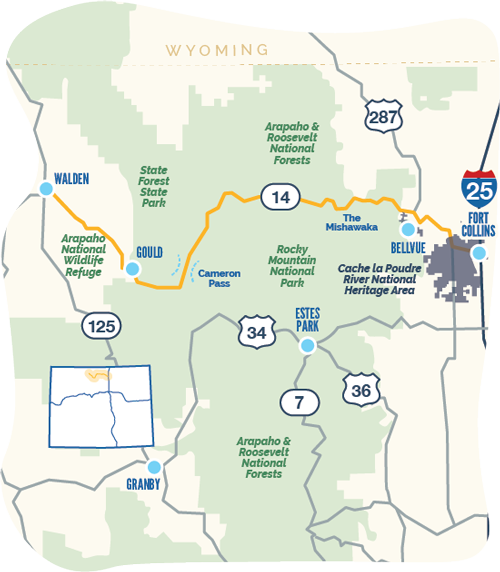 Trip Tips
Summer is a great time to explore this scenic byway, but you may experience heavy traffic along the way. Plan for some extra time on the road.
The Cache la Poudre-North Park area is known for its wildlife watching, but it's also an active ranchland. As you drive, watch for livestock.
See some of this byway's highlights — and read below for many more!
Most stories revolve around the French fur-trapping trade, and how they cached their supplies in the area before making the hazardous journey into the mountains. Today, a different kind of powder fills the valley in winter, but there isn't a ski area in sight — just woodlands, working forests, wind-beaten summits and the foamy river.
As you travel the Cache la Poudre-North Park byway, keep your eye out for Colorado's state mammal, the bighorn sheep — you may spot them perched on the rocky faces along the idyllic, crystal-clear Cache la Poudre River, a federally designated Wild and Scenic River. Follow the river to Cameron Pass for views into North Park's broad basin, which has changed little in the 115 years since the nearby town of Walden was established. 
This byway traces the textured history of the area, following a route similar to the one used to travel to Colorado's northern plains from settlements on the Green River in Utah. Enjoy the drive during autumn for spectacular fall foliage. 
Start your tour in Fort Collins, where you can visit the 1879 Avery House, a historic-district landmark, and the Fort Collins Museum of Discovery to learn about the city's agrarian roots. Next explore Old Town Fort Collins for its well-preserved historic structures, and the Downtown Fort Collins Creative District for a healthy dose of art and culture before enjoying Fort Collins' brewery and nightlife scene. 
Other destinations worth a gander include the 1883 Water Works interpretive center and the Global Village Museum of Arts and Culture. Scout the Cache la Poudre National Heritage Area to learn about one of the first complex water-delivery systems west of the Mississippi. 
From Fort Collins, plan a quick detour to Laporte's Ten Bears Winery for Colorado-grown grapes. Then take Highway 287 to stay on Highway 14 (also known as Poudre Canyon Road), where you can hike locals' favorite Greyrock Trail or stop at The Mishawaka Amphitheatre. Grab a burger at this bustling restaurant and concert venue before heading to Arrowhead Lodge National Historic District and Interpretive Center, where you'll likely spot some bighorn sheep; open seasonally.
As you travel up the winding road, take time to pull over and admire the awesome force of the Cache la Poudre's rapids. Accomplished kayakers delight in this famous whitewater, especially during spring runoff when it swells to a furious temperament. Make sure you have a pair of binoculars handy — bighorn sheep populate the canyon and can be seen at any elevation on the rocky hills. You may even be lucky enough to see two males butting heads as they fight for territory.
Following the Cache la Poudre — the only nationally designated Wild and Scenic River in Colorado — your terrain will alternate between the tumultuous chaos of the canyon and the serenity of open pastures and alpine meadows. Anglers of all ages should bring along their gear. The clear-water river is easily accessible, and its eddies are teeming with brown and rainbow trout, as are the high-mountain reservoirs located mere steps from the byway.
Highway 14 progresses uphill and eventually tops out at Cameron Pass, a low forested saddle between the Rawah Wilderness and Rocky Mountain National Park. From here, views stretch down into the bowl-shaped basin of North Park. Pass through Gould, a former logging camp, on the way. 
Surrounded by some of the state's most uniquely named mountain ranges — the Medicine Bow, the Never Summer and the Rabbit Ears — North Park provides a wonderful habitat for mammals. Coyotes trot on the grassland, moose graze along the streams and elk bugle into the chill of autumn air. Pause here to appreciate Colorado's Moose Capital, home to more than 600 of these grand beasts. State Forest State Park's Moose Visitor Center near Gould offers North Park moose information and early timber-industry history. You can stay the night in a cozy yurt — and might spot the park's famous moose in the campgrounds! Or hike to Blue Lake in the Rawah Wilderness for some much-needed leg stretching — and gorgeous views. 
Visit North Park Pioneer Museum in Walden, where the byway reaches its end. Grab a bite at the River Rock Cafe and rest your head at its luxurious Antlers Inn. Your nature-loving can continue, however. Anglers may want to head west to the Delaney Butte lakes, while bird watchers will want to scope the numerous species of waterfowl at the Arapaho National Wildlife Refuge to the south.
Events on the calendar: Tour de Fat in Fort Collins, Colorado Brewers' Fest in Fort Collins, North Park Never Summer Rodeo, Walden Moose Festival
Side Trips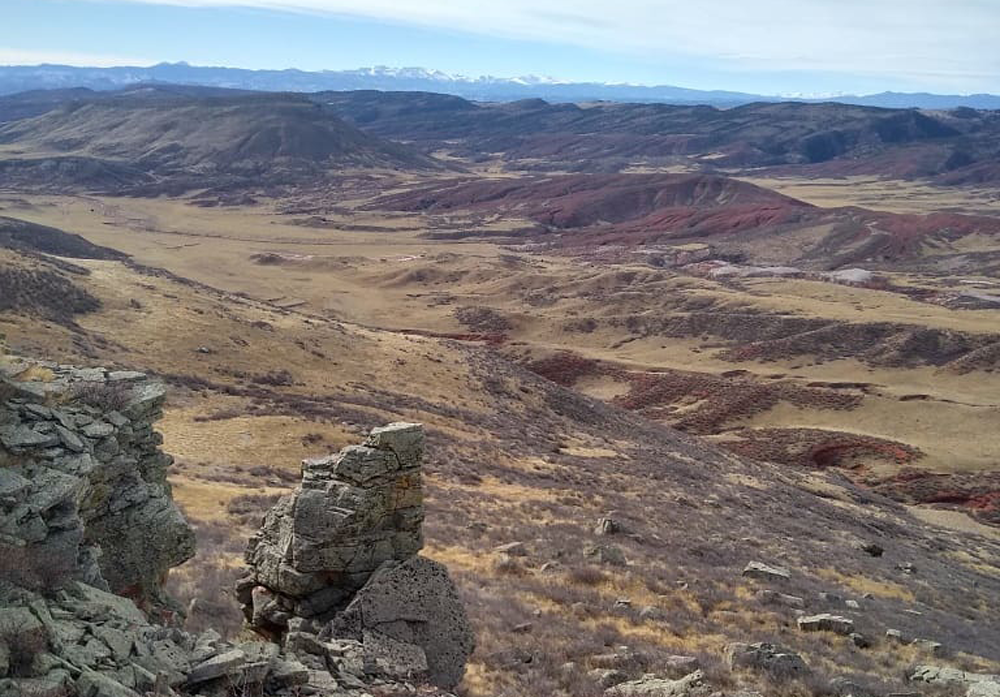 Lindenmeier Site National Historic Landmark
Tour Lindenmeier Site National Historic Landmark, an archeological site about 25 miles north of Fort Collins, dating back more than 11,000 years. Found in the Soapstone Prairie Natural Area, it's linked to Paleo-Indian (Folsom) artifacts and was originally excavated by the Smithsonian Institute in the 1930s.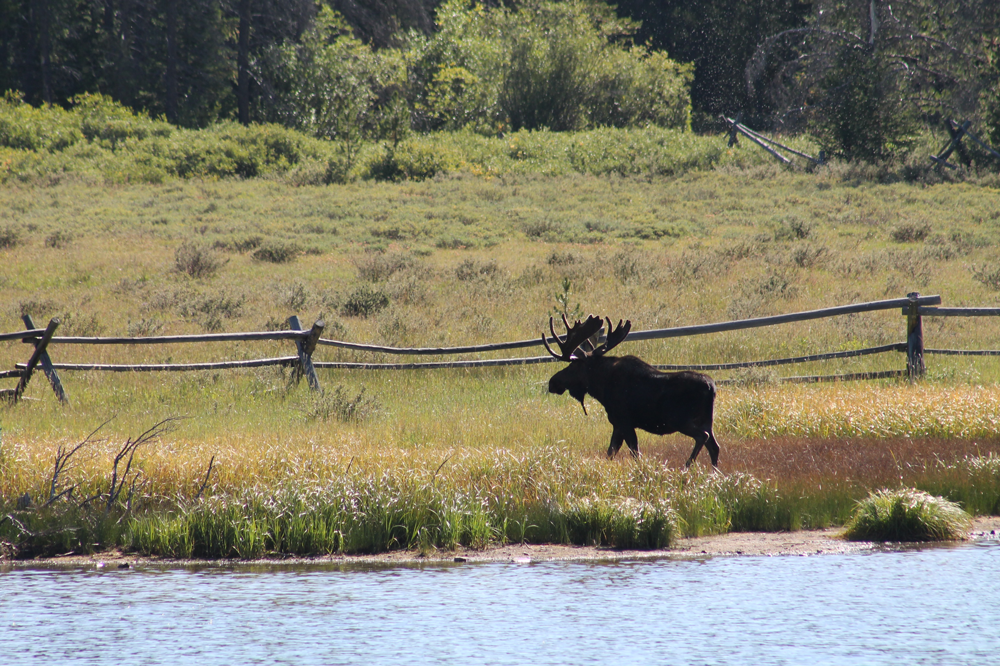 East Sand Dunes Natural Area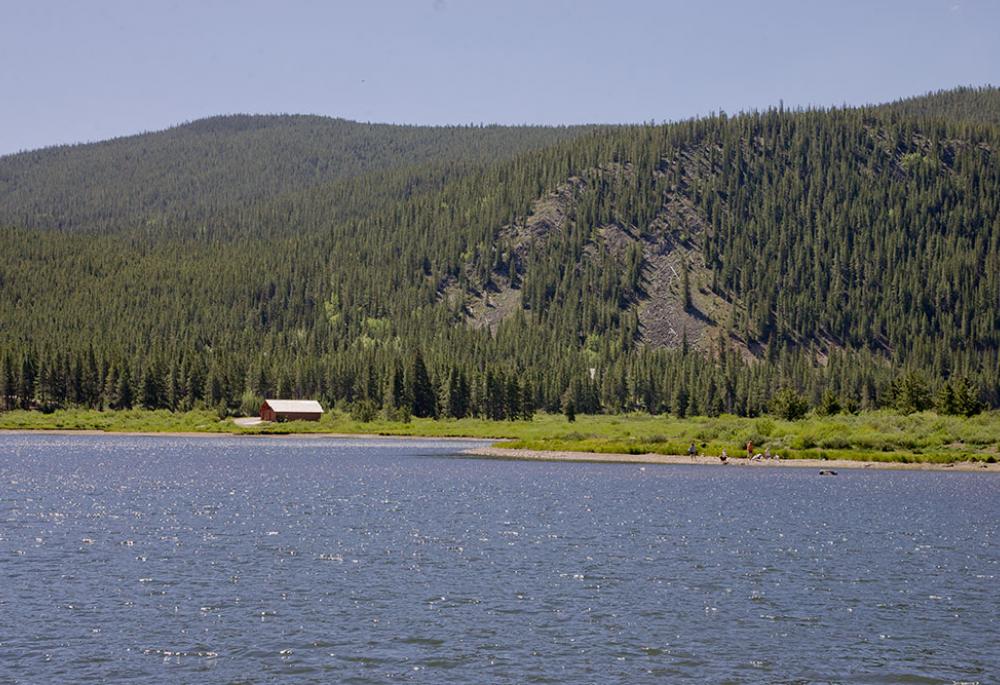 Red Feather Lakes
Less than two hours from Walden, visit Red Feather Lakes — a year-round playground in the Roosevelt National Forest — for scenic hiking and biking.
See All Byways