Laporte
The tiny town of Laporte is located along the Cache la Poudre River on Colorado's northern Front Range near the towns of Fort Collins and Wellington.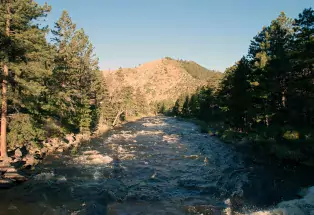 What Laporte lacks in size, it makes up for in outdoor recreation. At Eagle's Nest Open Space along the Cache La Poudre River, you can hike 5 miles of trails among the Rocky Mountain foothills, which are thick with ponderosa pines and a habitat for wildlife like elk, coyote, mountain lions, black bear and deer. Keep an eye to the sky to watch for soaring golden eagles, the area's namesake. At Lion's Open Space, you'll find fishing, biking, disc golf and picnic sites and can stroll the westernmost portion of the Poudre River Trail. 
Back in town, refuel at local restaurants or visit the Ten Bears Winery to sip Colorado-made varietals. 
Other Cities in the Region