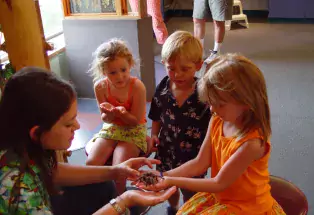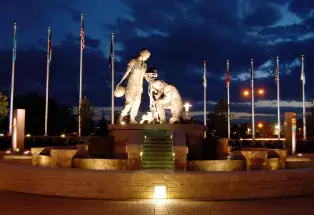 The Butterfly Pavilion is a lush conservatory home to 1,600 free-flying butterflies, including the brilliant blue morpho and a giant endangered species from Australia. The pavilion is one of the area's most popular family attractions. 
Those with kids in tow can also play a round at Adventure Golf & Raceway, or discover excellent hiking, camping, kayaking, fishing and wildlife watching at the town's Stanley Lake Regional Park. Stanley Lake, the Denver metro area's third-largest reservoir, is stocked regularly with walleye, bass and trout and offer opportunities to spot bald eagles, raptors, coyotes, red foxes, burrowing owls and mule deer.
While new structures have been built throughout Westminster, the town's history is carefully preserved at the Westminster History Center (open Wednesdays from 10am to 4pm or by appointment). Westminster's Pillar of Fire building (also known as Westminster Castle), a majestic neo-Romanesque-style building built in 1892, is another interesting tribute to the past. Numerous other structures are also listed on the National Register of Historic Places. 
What's most visible in Westminster, however, is a sea of new shopping districts — particularly in the new developing downtown area. Visitors will find conveniences ranging from popular chain stores to family-style restaurants located immediately off of U.S. 36. In addition, the Westminster Promenade, an outdoor pedestrian village, contains restaurants and cafes, a movie theater, sculptures, hotel facilities, performance areas, interactive water features, walking trails and a three-rink ice arena. 
Other Cities in the Region