Windsor
Windsor was settled in the late 1800s by German immigrants who farmed sugar beets in the rich farmland. Windsor incorporated in 1890 after the Greeley and Salt Lake Pacific laid 85 miles of railroad to transport sugar beets.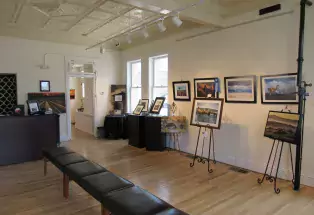 While agriculture has traditionally formed the basis of life in this community, Windsor has recently seen an infusion of contemporary businesses. Stop into Windsor Art & Heritage Center, the town's hub for arts, history and culture, to see what exhibits are on display, or the Boardwalk Park Museum, which consists of 20th century historic buildings interpreting Windsor's history. Explore a train depot, caboose, freight car, schoolhouse, teacher quarters, farm house, beet shack and chapel.
The quiet downtown has a few modern boutiques and there are several great dining options in the area, including Chimney Park Restaurant & Bar, an upscale eatery with an excellent wine list that strives to use as many fresh Colorado ingredients as possible, and Hearth Restaurant and Pub, a cozy gathering place with comforting grub.
Nearby recreational facilities include Windsor Lake, Timnath Reservoir, the Cache la Poudre River and Boyd Lake State Park. Activities in these areas include fishing, hiking, camping, boating and bird watching, among other pursuits.
The town is centrally located in the tri-city area that includes Loveland, Fort Collins and Greeley. As such, it provides easy access to Loveland's art district, Fort Collins' downtown pedestrian mall and Greeley's rodeo grounds. 
During the summer, Boardwalk Park hosts a concert series on Thursday evenings, and Movies in the Park takes place at various green spaces throughout Windsor. There's also an Oktoberfest bash in the fall and a Windsor Wonderland holiday celebration, when Santa arrives on the fully restored 1898 Great Western Railway Train that carried Teddy Roosevelt across country during a campaign whistle-stop tour in 1900. 
Other Cities in the Region