Platteville
Platteville lies adjacent to the Platte River between the northeastern Colorado hubs of Greeley and Fort Lupton. The town's historic value is best captured at the Fort Vasquez Museum, a 1830s fur-trading post situated along the river.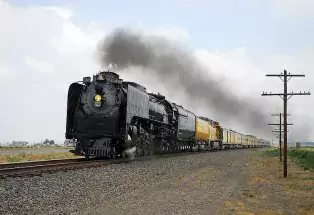 Now restored by the History Colorado, the fort includes living quarters, a barn, and trade rooms. The decaying adobe structure was rebuilt using a few original walls, and now exhibits and artifacts help recreate the intertwining lives of Native Americans and early Colorado traders and mountain men.
Another interesting historical museum is located in the heart of Platteville at Lincoln Park. The Platteville Pioneer Museum, staffed by the Platteville Historical Society, houses artifacts, photos, family histories and memorabilia from the people of the Platteville area. It also contains information about another important area fort known as Fort St. Vrain. Only a simple historical marker on 1 acre of preserved land designates the original fort site, but the museum continues to keep the history of the trading post alive. Lincoln Park also houses the town library, a playground, and annual festivities such as the Harvest Days celebration in August. Two other city parks offer additional green spaces for visitors.
Platteville's causal sit-down restaurants, serving Mexican, pizza, and all-American cuisine, are located along old Hwy. 85, adjacent to the modern U.S. 85. A gas station is available in town, and nearby Greeley contains numerous restaurants and lodging facilities.
Other Cities in the Region