Wheat Ridge
Located near the western edge of Denver, Wheat Ridge is an interesting mix of old and new. Primarily a residential city, Wheat Ridge also features several retail centers and more than 20 parks. Tucked in the curve of I-70 as it heads west into the mountains, Wheat Ridge is an expansive community with a rich mix of cultural and shopping centers.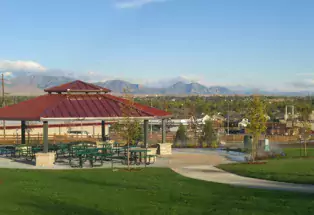 Although only incorporated as a city in 1970, Wheat Ridge's pioneer history stretches back to the early farmers and miners of the 1840s. The community's most significant historical structure is the James H. Baugh homestead, the former home of a Denver transplant who followed the mining rush to Colorado and nestled in the local valley between journeys into the mountains. 
In addition to history, Wheat Ridge is home to diverse cultural pockets. From Hispanic centers to old theater districts, the town is an interesting study in contrasts. Antique-hounds will enjoy 44th Ave., home to a string of antique shops, consignment stores and a co-op antique mall. Family-run restaurants, with menus ranging from South American cuisine to authentic Italian, are also scattered throughout Wheat Ridge. 
For those who prefer exploring the outdoors, Wheat Ridge is home to more than 20 parks, equestrian trails and open public space. Bikers and walkers can roll along the Wheat Ridge Greenbelt trail system, and bird-watchers will enjoy the community's Prospect Park. The popular outdoor space also includes an RV park and campground.
 
Other Cities in the Region