Loveland
Not to be confused with Loveland Ski Area (west of Denver) the town of Loveland actually rests north along the Front Range near Fort Collins. Colorado's Sweetheart City has become famous for its Valentine's Day love-stamp program, but its bronze foundries, numerous galleries and local art program are equally impressive.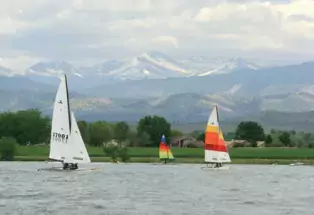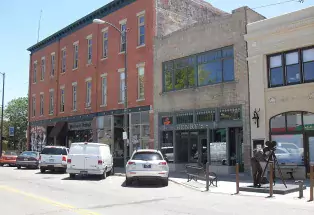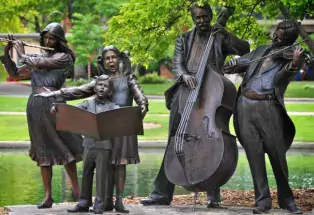 Each August, during Sculpture in the Park, Loveland's large community of local sculptors (about 200) converges in Benson Sculpture Garden to sell their work. A month later the town hosts the nation's largest exhibit of prehistoric arrowheads at the Stone Age Fair. A step inside the Loveland Museum/Gallery will bring you close to this town's history; period rooms and changing exhibits, plus educational classes and an art gallery round out its offerings. And a stroll through the stunning works of Zimbabwean artists at the Chapungu Sculpture Park will leave you in awe. While in town, make sure you visit the Love Lock sculpture, where you can buy a lock, have it engraved and lock your love.
There's plenty to do outside here. Loveland is near the foothills and rivers, so natural pleasures from biking, hiking, horseback riding and fishing are close at hand. The Lake Loveland Swim Beach is popular with families during the summer months and Devil's Backbone Open Space opens the door to wildlife watching, 12 miles of trails and the keyhole — a unique arch within the backbone that you can hike right through. Or, head to Boyd Lake State Park for camping, boating, wakeboarding, biking, hiking and pretty much any outdoor fun you can think of, all with stunning Rocky Mountain views. 
Outlet shopping, Colorado Eagles hockey games, the Foote Lagoon Concert Series, craft breweries and distilleries, and an eminently walkable downtown will keep your Loveland itinerary full throughout the year.
Other Cities in the Region