Strasburg
Approaching Denver from the east, travelers will find Strasburg an easy last pull-off along I-70 before hitting the big city. Here, rural life still moves slowly, and residents like it that way. Visitors will, too.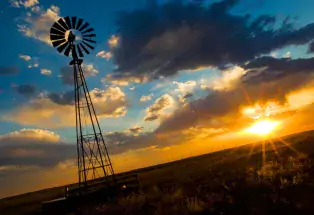 Strasburg's claim to fame is the place where the last spike was driven to complete the Trans Continental Railroad. Today an old railroad depot remains Strasburg's most significant reminder of the past. The depot is part of the Comanche Crossing Historical Society and Museum, which also includes an old school, period house and additional display buildings. Tours run daily June through August.
Downtown Strasburg features a few shops and some casual sit-down restaurants. A couple of lodging facilities will host travelers for the night. There are several recreational facilities within a drive from town, including the Aurora Reservoir and Barr Lake State Park. Both are ideal for boating, fishing, birdwatching and camping. Aurora Reservoir even includes a scuba-diving area, where a sunken twin-engine airplane provides an underwater adventure in a unique urban setting.
Other Cities in the Region