Fort Lupton
This rural community is situated in southern Weld County along the banks of the South Platte River.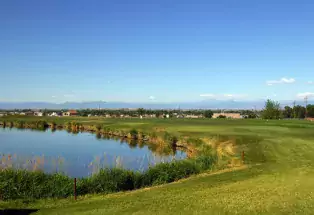 The town anchors the eastern side of a triangle with Boulder and Longmont, and is conveniently close to two of Colorado's major highways. A drive to Denver's International Airport takes only 30 minutes.
In 1835, Lieutenant Lancaster Lupton rode through the Fort Lupton area with his First Dragoon Regiment. Envisioning a lively crossroads, the lieutenant returned a year later to build a trading fort. Business thrived until 1844, when a harsh blizzard drove Lupton to California. The community remained empty until enterprising traders reopened the post in 1859.
The area has come a long way. Although the community wasn't officially incorporated until 1974, today its 7,000 citizens have access to a recreation center that boasts a 139-foot waterslide and local farms produce some of the freshest tomatoes statewide. Visit the Fort Lupton City Museum, founded in 1950 when a local history buff donated a collection of arrowheads labeled and ready for display. The South Platte Valley Historic Park has a visitor center and historical structures from the area's early settlement, including a trade fort, trapper cabin and schoolhouse.
Also in Fort Lupton is the Coyote Creek Golf Course, featuring wide fairways and lakes and bunkers to challenge every short-grass aficionado.
Other Cities in the Region