Evans
A bedroom community of Greeley, Evans' culture is strongly tied to its more-developed metropolitan neighbor.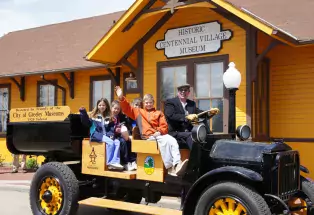 Evans forms the northwestern corner of an equilateral triangle with Boulder and Denver. The capital city's pulse is a little over an hour away, while a similar drive west puts residents in beautiful Rocky Mountain National Park.
Evans possesses a wealth of parks and open-space areas, including Riverside Park's 7-acre fishing lake, scenic trails and recreational facilities.
Evans also supports several motels and numerous restaurants. Cuisine options include several Mexican restaurants, a sauerkraut-burger joint and a mix of fast-food locales to satisfy hungry travelers.
Other Cities in the Region