Pine
Nestled in the foothills southwest of Denver, Pine is a picturesque mountain community with lots to offer both outdoor enthusiasts and history buffs. A sharp left-hand turn off of scenic U.S. 285 will take visitors 6 miles down a winding canyon to the lovely riverside town of Pine.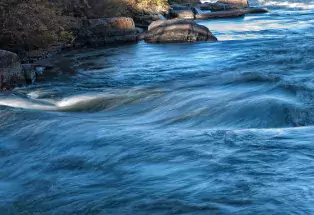 Fly-fishing along stretches of the South Platte River is a favorite pastime here. Anglers can stock up with supplies or hire a guide at a fly shop conveniently located at the turnoff to Pine Valley. Hikers and mountain bikers will discover miles of trails in the adjacent Pike National Forest and the Pine Valley Ranch Park. One of the area's most popular and scenic trails is Buffalo Creek, which follows part of the long-distance Colorado Trail.
Pine's green, river-fed valley narrows at one end, forming a skinny, rock-strewn canyon. A precarious dirt road leads to rock climbing at the Sphinx Rock formation.
Pine's rustic downtown hails from another era, and those interested in history will enjoy a leisurely stroll through the mix of historic structures still clinging to life in this quiet pocket of Colorado. Cozy country B&Bs and riverfront cabins with decks, grills and hot tubs are the way to stay over here. The nearby communities of Conifer, Bailey and Evergreen also offer a range of lodging, dining and shopping options.
Other Cities in the Region