Drake
The relaxing, unincorporated town of Drake is set in picturesque Big Thompson Canyon between Loveland and Estes Park, where an abundance of wildlife is found.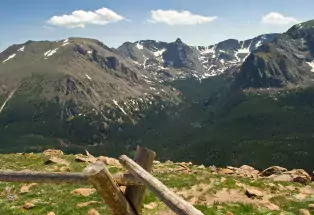 While it's a gateway town to the ever-popular Rocky Mountain National Park, Drake has been able to maintain its small-town appeal.
Bed and breakfasts, friendly shops and other quaint diversions are the town's hallmark.
When driving to or from Drake, be sure to keep an eye out for bighorn sheep, the Colorado state animal and a common visitor to the area. In addition to this nimble animal, experienced rock climbers also find adventure in the jagged canyon walls near town. If you're looking for a comfortable respite with easy access to some of Colorado's best natural features, it's wise to consider the tiny town of Drake.
Other Cities in the Region