Trail Ridge Road
Estes Park
48
Grand Lake
Fall
Summer
Denver & Cities of the Rockies
The Great West
2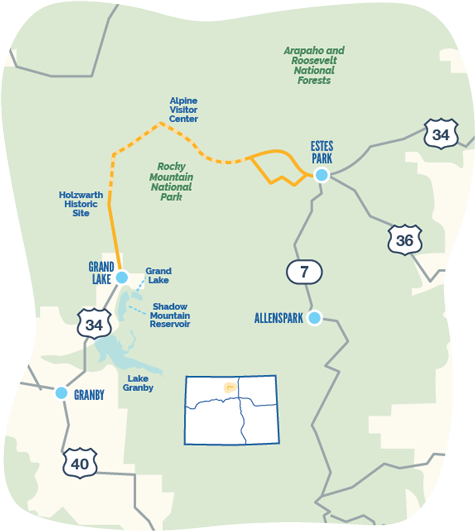 Trip Tips
The byway is closed between Many Parks Curve (8 miles from the east side entrances) and the Colorado River trailhead (10 miles from the Grand Lake entrance) in winter, typically from mid-October through late May.


There are EV-charging stations in Estes Park, Grand Lake and beyond.
Check out the ranger-led Astronomy in the Park program at Rocky Mountain National Park on select summer evenings.
Summer days and weekends are very busy, especially between 9am and 3pm, so plan accordingly.
See some of this byway's highlights — and read below for many more!
Soaring to an elevation of 12,183, Trail Ridge Road passes through Rocky Mountain National Park between the towns of Estes Park and Grand Lake and is one of the best ways to see the Continental Divide as it cuts through Colorado. 
Please note: Rocky Mountain National Park will have a reservation system in place from May 27–Oct. 11, 2021. Park access will be limited to an 85 percent capacity during this time period, and reservations for visitors are required.
The divide is a place of high drama, and Trail Ridge Road is the finest place to encounter it without hiking miles of steep terrain. Built from 1926 to 1932, this route is the highest paved through-road in the United States and was a landmark achievement for its day — the road itself is listed in the National Register of Historic Places. 
However, this byway's human history starts well before the national park was founded. Trail Ridge derives its name from the numerous prehistoric pathways that crisscross its treeless expanse. Primarily utilized by Ute Indians, these rough routes were thoroughfares for hunting and gathering in summer months. Today, hikers can follow one of these paths, the Ute Trail, which the National Park Service maintains.
But the delights for travelers of this byway are not reserved to just the high-altitude reaches. In Estes Park, at the beginning of the route, you can either stay at or pay a visit to the historic Stanley Hotel, which provided the inspiration for Stephen King's "The Shining."
Estes Park delivers on mountain-town charm with its strollable downtown and scenic Riverwalk, plus plenty of shops, restaurants, breweries and distilleries. The enclave is also known as a playground for outdoor activities like camping, hiking, rock climbing, stand-up paddleboarding and more.
Just past Town Hall, follow a path that leads up to the Birch Cabin ruins, perched atop a 65-foot rock outcropping overlooking Elkhorn Avenue. What remains of the three-room cabin built in 1908 is a massive stone fireplace and turn-of-the-century stone masonry. 
As you depart Estes Park, enter Rocky Mountain National Park via the easternmost entrance, where you can view a 20-minute park film at the Beaver Meadows Visitor Center, designed by Frank Lloyd Wright's architecture firm. 
Just inside Rocky Mountain National Park's Fall River Entrance Station, Horseshoe Park is home to dozens of elk, whose amorous bugling in the fall marks the start of mating season. Throughout the byway, sharp-eyed observers can usually spy elk, bighorn sheep, mule deer, moose and many other species of wildlife traversing the meadows and crags.
Stop at Many Parks Curve, where you can look back and enjoy amazing views of Horsehoe, Moraine and Estes parks. Next, you'll come upon the Alpine Visitor Center — situated at 11,796 feet, it's the highest-elevation visitor center in the National Park System.
Over the next 20 meandering miles of Trail Ridge Road, catch views of glacier-carved valleys, daunting peak summits that loom in all directions and distant crystalline lakes.  While fragrant wildflowers blanket the tundra in mid-summer, the brilliant colors of changing foliage dazzle leaf-peepers along the byway in the fall.
You'll cross the Continental Divide at Milner Pass. At the final switchback curve, there is a trailhead for the abandoned mining town of Lulu City, which dates back to the 1880s. This valley is where the mighty Colorado River has its humble beginnings.
Farther south, the Holzwarth Historic Site began as a homestead in the 1920s and later operated as a guest ranch. In the summer, tour the still-standing cabins, a taxidermy shop, woodshed and an icehouse to learn about living in this remote wilderness nearly 100 years ago. 
As you approach the end of the byway, the last of the Rocky Mountain National Park visitor centers, Kawuneeche, serves as the final gateway before reaching the town of Grand Lake and a body of water of the same name — the largest natural lake in Colorado. 
Grand Lake's quaint village is filled with delightful attractions like its historic boardwalk, dating back to the Wild West days, along which there is a variety of shops, restaurants and ice-cream parlours to choose from. It's also a Certified Creative District, anchored by the Broadway-quality productions of the Rocky Mountain Repertory Theatre. The lake is a hot spot for water sports, has a lovely beach for catching some rays and yacht club where boats can be rented. 
For a classic Colorado-mountain experience, book a stay at Grand Lake Lodge, whose cabins overlook the lake. Established in 1920, it's a registered National Historic Landmark that has been brought into the modern era with an upgraded swimming pool and refurbished accommodations. 
Though no longer in use, the Smith-Eslick Cottage Court is believed to be the oldest original motel structure in the country. The group of four cabins, dating back to 1915, are connected by a common roof with small carports between them. 
Events on the calendar: Scandinavian Midsummer Festival in Estes Park, Estes Park Elk Fest, Independence Day Fireworks in Grand Lake, Constitution Week in Grand Lake
Side Trips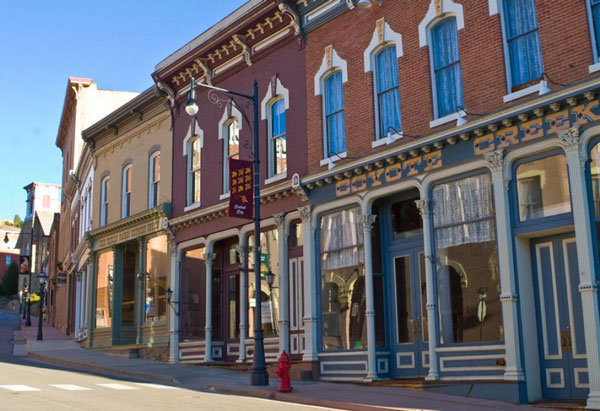 Peak to Peak Byway
Take a drive leading south out of Estes Park to get an up-close look at Longs Peak and mining ghost towns.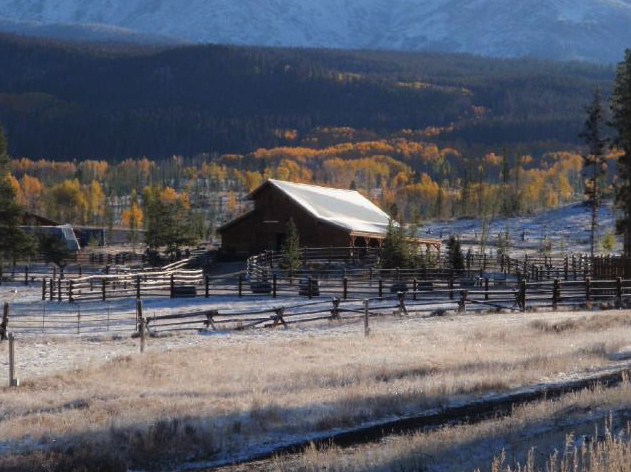 Devil's Thumb Ranch
Have a relaxing getaway that pairs authentic Western activities like horseback riding and fly-fishing with upscale amenities at this ranch.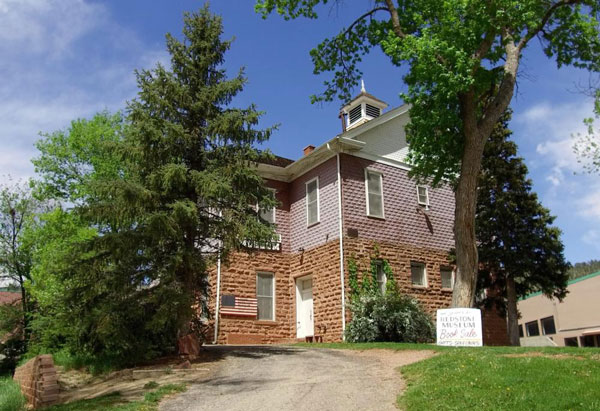 Lyons
The town of Lyons, one of the gateways to Rocky Mountain National Park is a hub for artists, outdoor enthusiasts and musicians. Many restaurants, bars and coffeehouses feature live music, and the town has become popular for its music festivals.
See All Byways