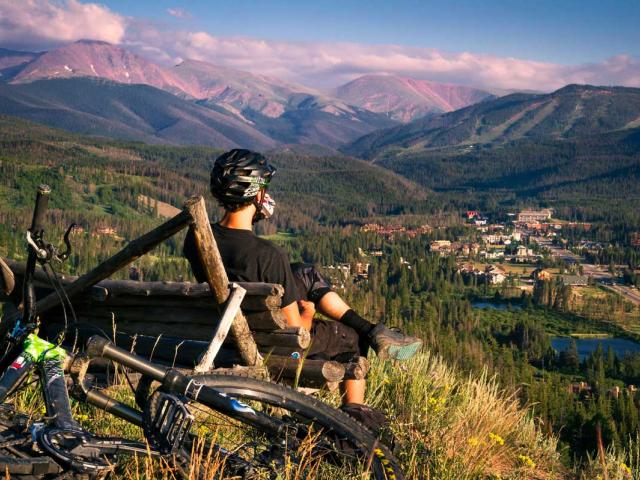 Grand County Explorer: Grand Lake, Kremmling, Granby, Winter Park & More
Grand County's beautiful destinations vary from quaint, small towns and ski villages to lakeside escapes, mountain views and Rocky Mountain National Park's western entrance.
Sustainability Activity
Travel Like a Local
Insider's Tip
Head to Hot Sulphur Springs
Once you've seen all there is to see on the byway, make your way to Hot Sulphur Springs.
Dinner
Dean Public House
Community-style seating in a historic Stagecoach Stop. A weekly rotating mountain tapas-style menu provides and new and exciting experience, with…
Activity
Hot Sulphur Springs Resort and Spa
35,000 feet below the surface of the earth, the heat of volcanic rock is released through countless fissures that spread out through the earth's…
Lodging
Canyon Motel
AAA, free WiFi, TV, cable, kitchenettes and right by Hot Springs
Insider's Tip
Drive to Kremmling
Hop on 40 for a 20-minute drive from your lodgings to breakfast — don't worry, they have lots of coffee options.
Breakfast
Big Shooter Coffee
Your local coffee hub with monthly specials, breakfast burritos and more.
Activity
ATV/OHV near Rabbit Ears Pass
Rabbit Ears Pass climbs to approximately 10,000 feet, and stays at that elevation for several miles before descending back into a valley for some of the best views around. The pass is open year-round, despite being known as one of the snowiest roads in Colorado. Alpine Motorsports can hook you up with all the necessary equipment.

Map the Trail
Insider's Tip
Stay the Trail
When riding OHVs through the Alpine Loop, make sure you follow Colorado's off-roading motto of "Stay the Trail."
Breakfast
Moose Cafe
Great old school cafe. Now that's a breakfast! If your driving to Steamboat and miss this location you better turn back!
Activity
Check Out State Bridge Recreation Site
Round out your trip on the scenic byway by checking out the State Bridge. The original State Bridge over the Colorado River was built in 1860, and was one of the oldest vehicular bridges in Colorado. The bridge was replaced with a modern bridge in 1966 but portions of the old bridge can be seen in the middle of the river and on the north bank.

Map the Trail
Insider's Tip
Head to Kremmling
Drive about 40 minutes to this adorable town for lunch.
Breakfast
Mid Town Cafe
Mid Town Cafe has delicious pastries, coffee drinks and serve breakfast and lunch.
Insider's Tip
Get on the Road
Head 30 minutes south to the mountain town of Winter Park.