5 Reasons Glenwood Springs is Colorado's Most Relaxing Mountain Town
With hot springs, Hanging Lake, heaps of history and delectable restaurants, you'll find no shortage of relaxing things to do in Glenwood Springs.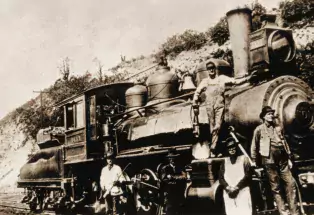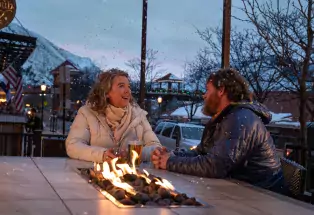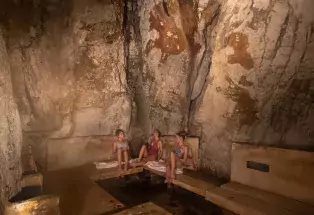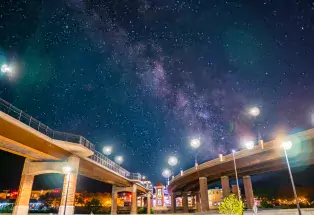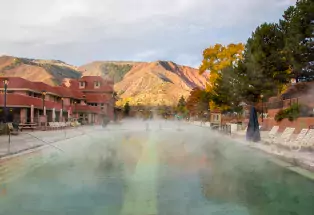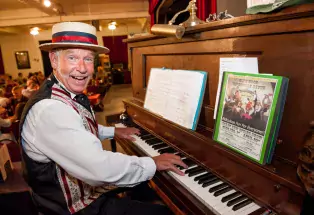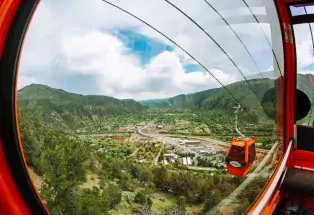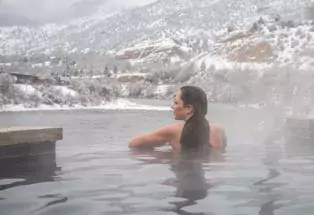 No matter the season, pair outdoor adventure with wellness activities for the ultimate Glenwood Springs retreat. And, as a 100 percent Green Energy community, visitors can feel good about not affecting the carbon footprint.
1. Glenwood Springs has geothermal hot springs perfect for a wellness retreat.
Three Glenwood hot-springs attractions, along with world-class spa amenities, offer the perfect vacation for your mind, body and soul.
Home to the world's largest hot-springs pool, historic Glenwood Hot Springs Resort has drawn wellness-seeking visitors to its toasty waters since 1888. Up the relaxation factor with a state-of-the-art rejuvenation facial and couples' massage at the on-site spa.
Or, immerse yourself with a steaming soak at Iron Mountain Hot Springs. A relative new kid on the block, Iron Mountain opened in 2015 and features more than two dozen natural-mineral pools, along with a freshwater family pool by the Colorado River.
Feeling adventurous? Yampah Spa and Vapor Caves feature mineral-rich geothermal steam in subterranean chambers, creating naturally occurring steam baths — just for you — underground. Yampa is one of the few known vapor caves in North America. It was originally used by Ute Native Americans for healing and rituals.
2. Experience the scenic zen of fly-fishing Gold Medal waters.
At the intersection of two major rivers, Glenwood Springs is a natural destination for fly fishers. The Colorado River and Roaring Fork River are home to brookies, browns, cutthroat and rainbow trout.
Imagine yourself aboard a fishing dory — Mount Sopris towering in your view under blue skies, eagles soaring above the water, a herd of elk or deer grazing in a meadow as you float by — a perfect Colorado day whether the fish are biting or not.  Learn more >>
3. This historic mountain town beckons with top-notch entertainment, arts and culture.
Originally named Defiance, history buffs will be captivated by stories of Glenwood's rowdy and rebellious early days. Delight in the town's colorful characters and events with museum visits, historical tours and lots of entertainment.
For stories of yore and old-time facades, stroll through downtown on a self-directed historic walking tour. Use this guide to see where outlaw Kid Curry is buried, visit the train station where presidents stopped to greet citizens and more.
Be sure to relish more Old West history with a replica of a typical pioneer household at Frontier Historical Museum; or head to Doc Holliday Museum (the site of his death in 1887) for photos, drawings, Doc's pocket watch and the derringer (a small handgun) that may have been gifted to him by his lover. Every October, the Glenwood Springs Historical Society offers a popular ghost walk at Linwood Pioneer Cemetery, where Holliday's memorial marker resides.
Or, tour historic Hotel Colorado, a true "Grande Dame" built more than 125 years ago. Discover where Teddy Roosevelt, William Howard Taft, Al Capone and Molly Brown stayed over the course of history and enjoy a Doc's Old Fashioned at the Polo Bar.
Glenwood Springs entertainment opportunities abound as well. Don't miss the Glenwood Vaudeville Revue, a dinner-theater comedy and musical show with Vaudeville-style skits. The Riviera Supper Club & Piano Bar offers classical, jazz, show tunes and contemporary favorites almost every night of the week. Its neon sign has been gracing downtown Glenwood Springs since 1947.
4. Indulge in a lively dining and brewery scene.
It's good news for foodies: There is a vibrant mix of culinary expressionism in Glenwood Springs — from pan-roasted Colorado trout to Hanging Lake Honey Ale and everything in between at area restaurants and breweries.
For a full and happy belly, start your perfect day with doughnuts at Sweet Coloradough before indulging in baked brie and macaroni-and-cheese with sriracha-bacon at Riviera Supper Club & Scratch Kitchen. Other nosh-worthy delicacies include Nepal Restaurant's saag paneer and the crab cakes at CO. Ranch House. Or, taste-test delicious, award-winning brews at both Glenwood Canyon Brewing Company and Casey Brewing Tap Room.
5. Glenwood Springs runs on 100 percent renewable energy, so your trip is sustainable.
Shrink your carbon footprint with a trip to Glenwood Springs! In 2019 it joined an elite group, becoming the seventh city in the United States to be powered entirely by renewable energy. All of its electricity comes from clean wind power, plus the town offers and promotes energy efficiency with its residences and businesses by offering rebates. 
The Glenwood Caverns Adventure Park — known for cave tours and thrill rides — installed LED lighting within the caves as one of the first businesses to participate in the city program. It's also one of the first amusement parks in the nation to use 100 percent renewable energy. Glenwood Hot Springs Resort also uses geothermal energy to heat its lodge, sidewalks and water.
Want more?
Explore additional Glenwood Springs activities, find area restaurants and sign up for enewsletters from the Land of Water.